Chris Hughton says Lewis Dunk will have benefited from England call-up
Brighton travel to face Newcastle on Saturday
By Rory O'Callaghan
Last Updated: 18/10/18 5:24pm
Brighton manager Chris Hughton believes Lewis Dunk has gained valuable experience from his recent call-up to the England squad.
Dunk was drafted into the squad ahead of the UEFA Nations League matches against Croatia and Spain, following an injury to Burnley defender James Tarkowski.
Dunk was an unused substitute in both games but Hughton says the 26-year-old will have benefited from being part of the squad, particularly for the 3-2 win over Spain in Seville.
"He's been knocking on the door for a while now," said Hughton.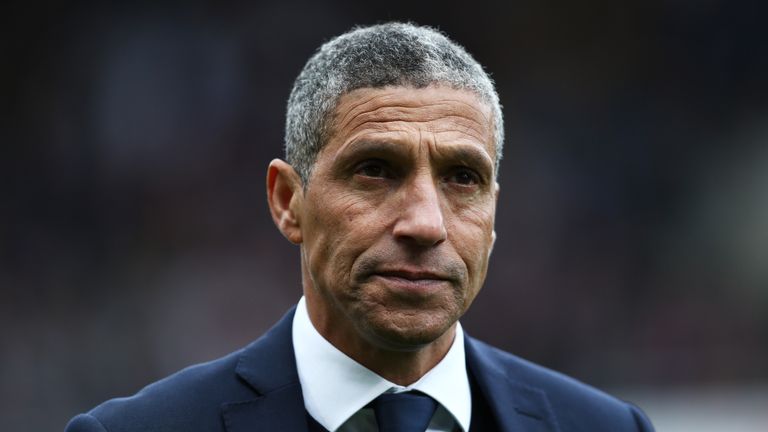 "They have good options, players that have excelled, so for him to be part of that group is great praise for Lewis and how he has conducted himself over the last few years.
"Watching him on the bench for the last game, which was a wonderful game to watch, he would have been looking at the levels and knowing that is how he'll have to play week in, week out to get there.
"He's wholehearted Lewis, he's been great for us and for him to be part of that, I think he would have enjoyed the games as a whole.
"He would have enjoyed watching how you have to defend against the quality of a Spanish team. I'm sure he'll be better for that experience."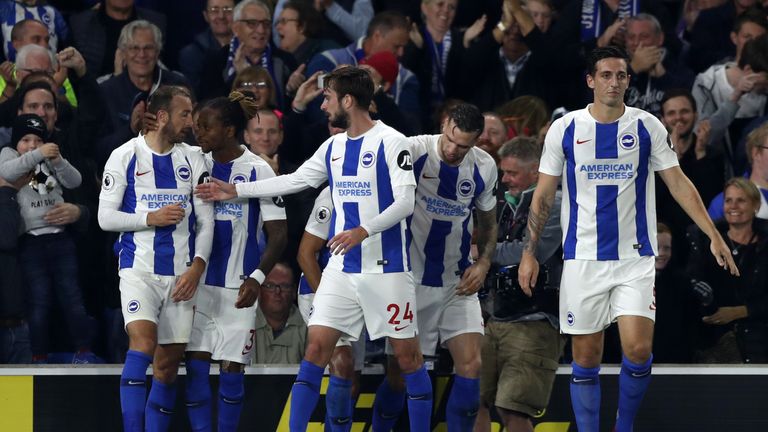 Dunk is set to return to club duties when Brighton travel to face Newcastle at St James' Park on Saturday.
Newcastle are yet to take a single point at home this season, while Brighton have managed just one draw and three losses from their opening four away games.
Hughton says both sides will be desperate to win this weekend after a difficult start to the campaign.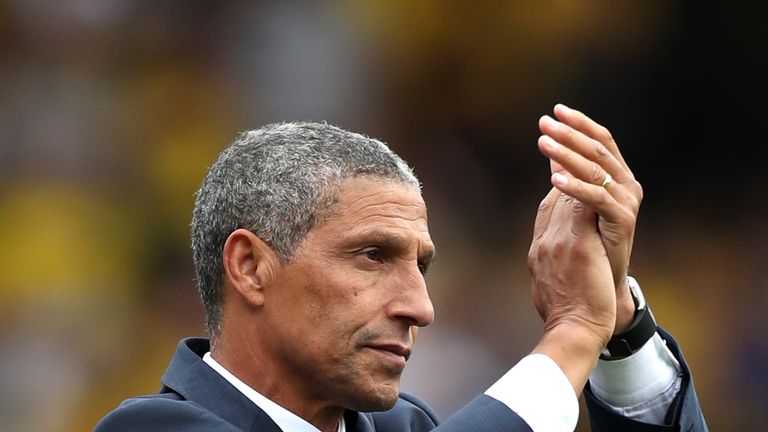 "They are similar to us - we've played four of the top six and think they've played five," said Hughton.
"This will be a little bit of a relief and a release for them that they're not playing a team in the top six.
"We've had some very tough games and this is a very tough away game for us. We know the challenge for us is to be better away from home with regards to picking up points.
"We have to look at it that way. But they will look at it similarly - they are playing a team that's not in the top six and it's a good opportunity for them to win a game."