Harry Arter on how Scott Parker's advice helped him make it to the top
By Andy Burton, Sky Sports News HQ
Last Updated: 07/11/15 4:28pm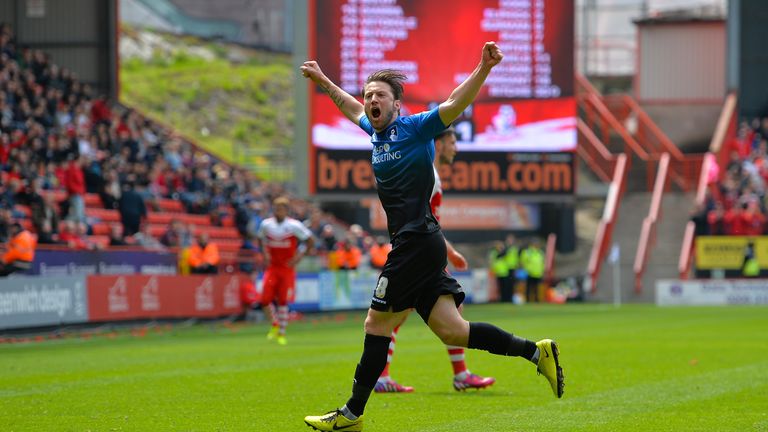 Like many players at AFC Bournemouth, Harry Arter's rise to the Premier League makes a great story.
If you turned that story into a film, not only would the casting director have to give serious thought to who would play the main lead, some careful consideration would have to go into who plays the key supporting role. That's because in the original, Arter's brother-in-law is former England international, Scott Parker, and has played a key role in his emergence as an international footballer.
Just like Parker, Arter started his career at Charlton, although their paths could not be more different. Charlton sold Parker to Chelsea for £10m in 2004, yet Arter was released as an 18 year-old and ended up rebuilding his career in non-League football. Bournemouth then signed him for £5000, and under Eddie Howe he climbed through the divisions to the Premier League. It's almost a riches, to rags, back to riches story, but not quite.
Parker was a 16 year-old on the cusp of the Charlton first team when he met his future wife, Carly Arter. At this point, her younger brother Harry was just six, and regularly seen with a ball at his feet. Scott and Carly married four years later, at which point Parker was in Charlton's first-team, and Arter was in the Charlton's School Of Excellence.
Understandably, the two boys grew close. Arter looked up to his brother-in-law, viewing him as a role model while his career went from strength to strength (most people in football will tell you there aren't many better role models in the modern game than Parker). Yet Arter couldn't fully replicate Parker's success at The Valley, and the time came for Charlton to let him go.
When I spoke to Parker this week, he recalled his surprise at the Charlton's decision. "I couldn't believe it when they let him go," he told me. "I was amazed. That's not me looking back on it through rose-tinted glasses because we are related; I was just genuinely shocked. I remember him telling me that day, and I couldn't help but think it was a mistake, because I had seen how good he was."
Arter was determined he could still make it to the top, but he would have to go the long-way around. Non-League Woking picked him up and - clearly talented - he was back in the Football League within a year when Bournemouth came calling. The rest, as they say, is history, and Parker's influence is something Arter will always be grateful for.
"When I was released by Charlton and went down to non-League, he was someone who gave me guidance on how to get back to where he felt I could be," Arter explained when we met this week.
"For someone of his quality, who has achieved what he has in the game, to have so much confidence in me - it helped me stay driven and gave me a lot of confidence."
The support Parker offered wasn't just football-related it was financial too. Parker was earning Premier League money at this point with West Ham United, and while things were going well for him, Arter was struggling. Scott and Carly invited Harry to live with them, and would even pay him to carry out jobs around the house.
"In non-League the wages weren't good. Scott gave me odd jobs around the house, or my sister would, to keep me going. I was only 18 at the time and would have done anything to get a bit of money," Arter says. "He let me live at his house, and I am very thankful to him for that.
"I would mow the lawn, pick the kids up, just little things that I would have done for nothing. It was his way of making me feel like I was earning something, and helping me out. Being the professional that he is, he probably thought it would be a way to help, even though he could see I was also trying to help myself."
The support Scott and Carly extended to Harry helped not only ease the financial pressure that comes with being a non-League footballer, but also with the self-esteem issues footballers who are released as teenagers can endure. It gave Arter the space and time to focus on rebuilding his football career.
"I probably didn't think too much about it at the time," Arter says. "I was just playing in non-League and enjoying my football. When I look back at it now, I realise with all the help I received, I didn't have to worry about things other kids my age had to worry about. It gave me a platform to get to this position (playing in the Premier League). Without a doubt it helped me get where I wanted to be."
The pair remain as close as ever, and ironically now Arter is the Premier League player, while Scott enjoys the autumn of his career at Championship side Fulham. Speaking to them both it's clear the pair are proud of each other's achievements in the game. They play in the same position, and the more Premier League games Harry plays, the more comparisons will be made of their playing style.
"I like to think I am my own player," Arter said, "but he is someone that has played at the top level his whole career, and is someone who has captained his country. It would be foolish not to try and take parts of his game and bring it into mine. As much as I have watched him I like think I'm my own player, although have probably taken bits from his game."
Parker is a valuable sounding board this season with so much at stake in the Premier League for Arter's Bournemouth. The pair spoke after the defeat to Southampton a week ago, the first half of which Arter described as 'embarrassing'.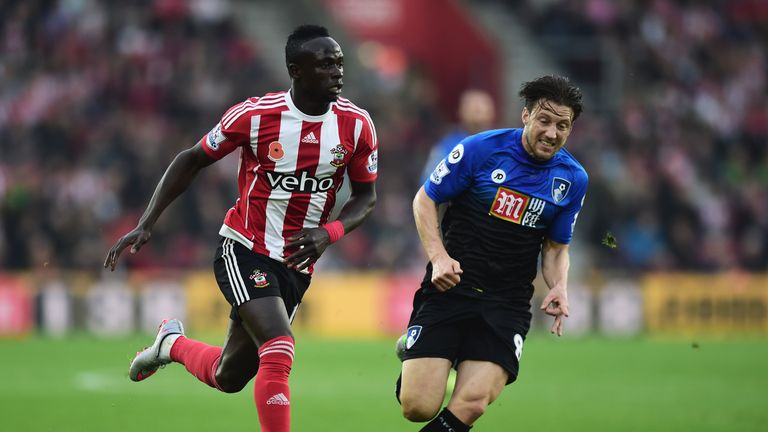 "There's no doubt he's been in that position before," Arter explained. "That first half last weekend I didn't enjoy one bit. After the game you reflect and it's nice to speak to someone like him to reflect on it and put things into perspective."
Parker has been there, done it, and got the t-shirt. His experience with Charlton, Newcastle, and particularly West Ham will certainly help him advise Arter on how cope with a relegation battle, and also how to make the most of his obvious talent.
"He speaks to me more on an individual basis rather than what he feels the team can improve upon," Arter added. "Without a shadow of a doubt he's helped me get where I am today. His experience is something I value really highly. I try to listen and do as much as he tells me to do."
"He doesn't interfere unless I ask for his opinion, which is nice. After each game, if he's watched it he'll give me his honest opinion. He's someone I respect more than anyone in football and it's nice to have him there to fall back on."
This weekend Bournemouth take on one of Parker's old clubs, Newcastle United, although there will be no split loyalties. "He loved his time at Newcastle and at the end maybe it was a little bit turbulent for him, but he really enjoyed himself there - even if the fans aren't too keen on him now. He'll definitely want us to win though!"