Bournemouth will be 'very good team' if they continue to improve, says Eddie Howe
By Sam Drury
Last Updated: 28/12/15 9:25pm
Eddie Howe is confident that his Bournemouth side can become a 'very good team' if they continue their improvement in the second half of the season.
Despite being beaten 2-0 by Arsenal, Howe believes his side have made great strides since the beginning of the season and has backed them to continue to do so in 2016.
"I think there have been many [lessons learned], and I think the team has adapted and grown," he said.
"I feel we're a stronger side than when we started the season so I think if we can continued our improvement in the second half of the season then I think we'll become a very good team.
"I wouldn't say we've surprised ourselves because we've had that belief that we could become a very good team.
"There's still some way to go, we continue to work and strive to become the best we possibly can but there's certainly some very good signs, even today in defeat four or five players come out with real credit."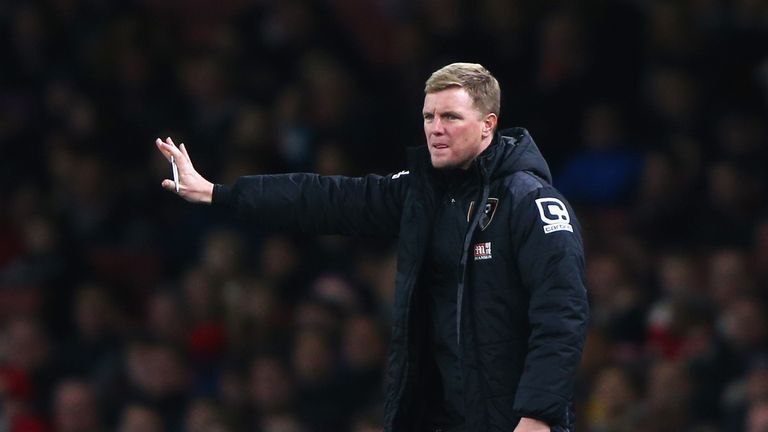 As for the game at the Emirates, Bournemouth went out to try and play their normal game and the manager felt it was working well before Arsenal took the lead.
"We tried to be our normal selves and take the game to Arsenal and I felt, certainly for the early parts of the first half, it was really working and we were on top," added Howe.
"We had numerous counter-attack opportunities that we didn't make the most of. The first goal has really changed the flow of the game and from that point until half-time I think we were under pressure a little bit.
"We didn't deal with conceding the goal very well but second half we put on a renewed show and but for the second goal I think it would have been a very tight ending."
Indeed, Howe suggested that the second Arsenal goal, scored by Mesut Ozil, was one that you were unlikely to be scored by any other side.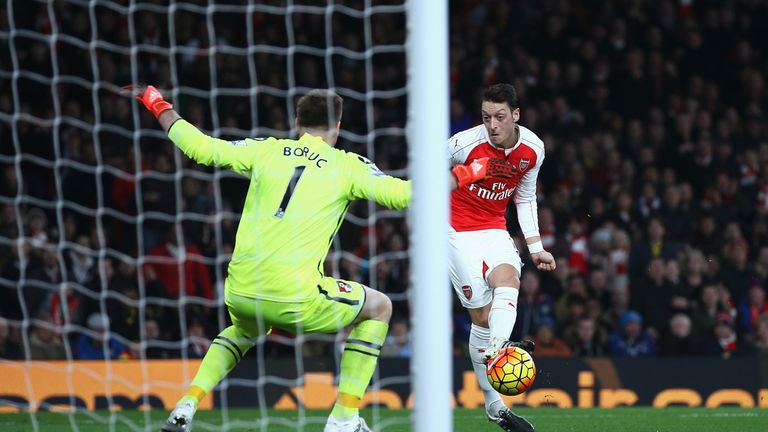 "I think [the second goal] was very much down to their ability," he said.
"Maybe we could have been a bit better in possession and not given them the ball back, but from that point onwards it was a goal of real quality and you only see that in the Premier League and probably only at Arsenal, to be honest."