Eddie Howe says his Bournemouth players will not be "fearful" of Manchester City when the sides meet on Monday Night Football.
Pep Guardiola's team travel to the south coast on Monday night, live on Sky Sports 1 HD, looking for their fourth win in a row in all competitions, while Bournemouth have won just once in their last eight Premier League matches.
City ran out 4-0 winners over Howe's side at the Etihad in September but the Cherries boss insists they are not in awe of their next opponents and says Bournemouth have performed well against the top teams in the Premier League in the past.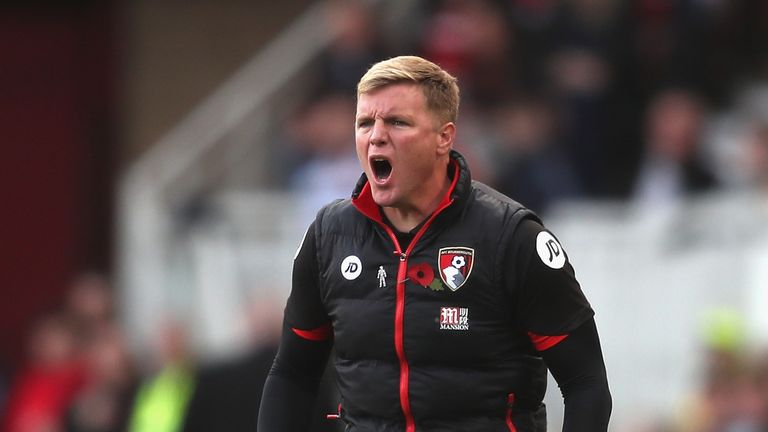 "We're going to need to be very good this week to get anything against City. We respect their players but we can't be fearful," Howe said. "The times we've played Manchester City they've been excellent. We've aspired to play at their level and the challenge is to match them.
Live Monday Night Football


"Every game is different; every challenge is different in the Premier League. The game requires certain things - we will look at this game individually and try to make the right calls. Yes, we have tough games but that is the league we are in, we can't shy away from the challenges that we face.
"We have done well against some top teams this year. There has been no problem there, we've been able to be very competitive and inspire ourselves to some great performances and we are going to have to do that again."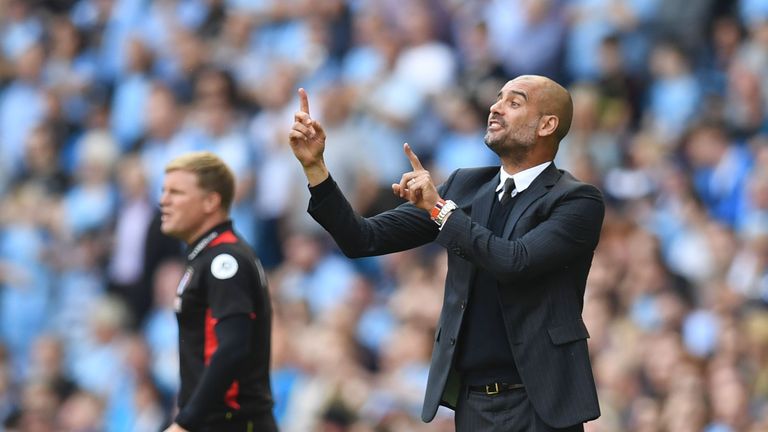 Bournemouth have slipped down to 14th in the Premier League following a downturn in results and form, with last weekend's trip to Everton ending in a 6-3 defeat. However, Howe says he is not concerned with their current place in the table.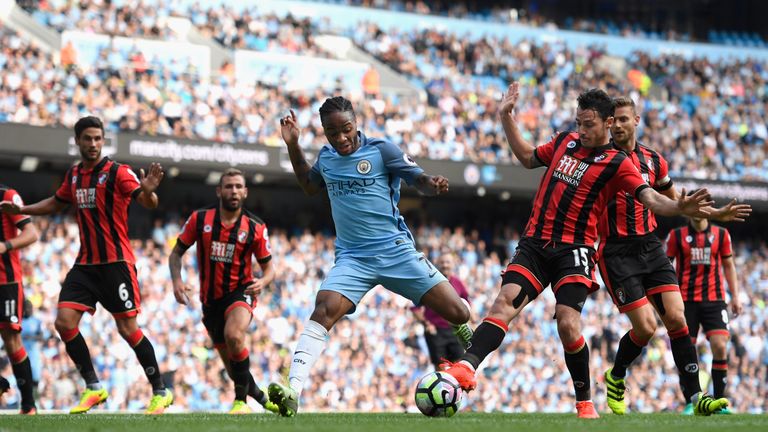 "I don't think worry is the word. We know we need to pick up points. I haven't really analysed the table at any length, I am aware that it is not as good as it was," he said.
"The challenge for us is to get the points we need as quickly as possible. Nothing changes in terms of how we play. I don't think there will be any lasting impact with the players, their mentality is strong. We have been in this position before - it is nothing new for us.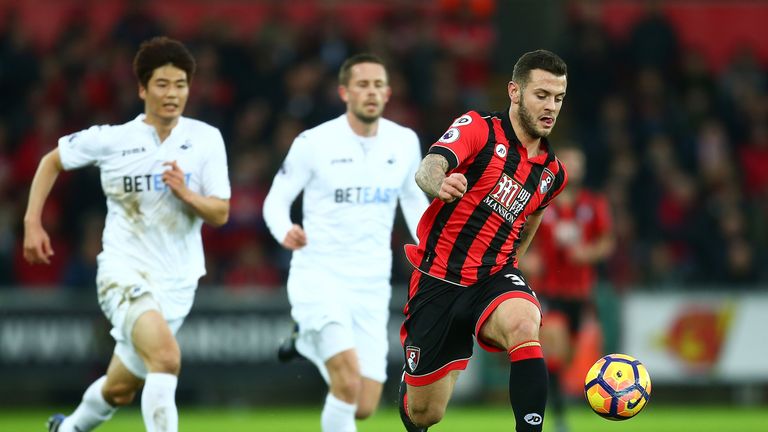 "When we first came into the Championship we took some heavy blows and we responded in the only way we know and that is to improve and that will be the same again. I think history tells us we can achieve anything we want to achieve so it will be down to us to get the points that we need."
He also revealed there will be late fitness calls for three players ahead of the Monday night fixture and provided an update on Callum Wilson, who has been ruled out for the rest of the season with a ruptured anterior cruciate ligament in his left knee.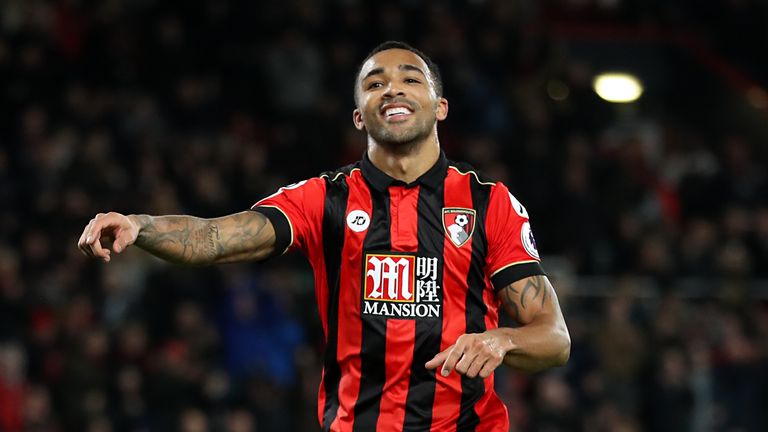 "We have a few injury concerns, we'll make late decisions on [Charlie] Daniels, [Simon] Francis and [Brad] Smith," Howe said. "Callum Wilson had his operation yesterday and it was a success. Now we're looking forward to helping him with his recovery."