Eddie Howe insists Harry Arter still has a role to play at Bournemouth this season despite only starting 11 Premier League games.
Arter, 28, has suggested he would be ready to consider his position at the Vitality Stadium because of the limited opportunities he has been given during the current campaign.
Speaking earlier this week, Arter said: "Ultimately if I am not playing, there has to be a change - and I am sure the manager would understand that."
Sky Sports News reported West Ham's interest in the Cherries midfielder in December, but a bid in the January window never materialised.
Howe insists Arter, who signed a four-year deal with the club last summer, is still part of his long-term plans at Bournemouth.
Speaking ahead of Bournemouth's game against Huddersfield on Saturday, Howe said: "[Arter's exit] is not in my mind at all. My job is to pick what I believe is the best team to win the next game and that's what I do. Harry's job is to try and get in that team. That's how it should work.
"He signed a four-year contract in the summer and that showed our faith in the player and what we think of him. From my perspective that contract runs for four years."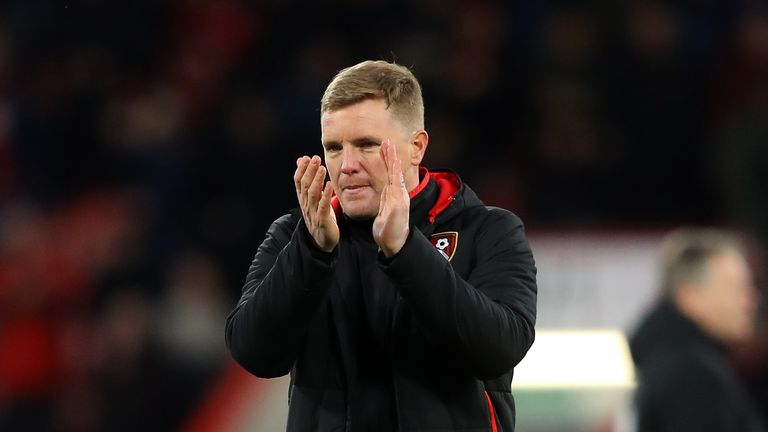 Howe's own future at Bournemouth has been the subject of speculation after newspaper reports put him in the frame to potentially replace Chelsea head coach Antonio Conte at Stamford Bridge.
"I don't know anything about Chelsea and how they work to be honest. That's a very difficult one for me to answer," Howe said.
"I think everyone knows my focus is always on the next training session. What other people say, whether it is good or bad, I try not to give it much relevance."