Nathan Ake says Bournemouth have held meetings over poor form
By Zinny Boswell
Last Updated: 02/05/18 2:04pm
Nathan Ake admits Bournemouth are unable to explain their recent poor results, revealing they have held meetings to address their form.
Bournemouth have only won one of their previous ten matches, leaving them six points adrift of the relegation zone with two games of their Premier League season remaining.
Ake insists Bournemouth have not lost their desire, but says the squad have let themselves down in possession in the last few weeks.
"It's hard to explain [poor form], I think we are trying to find out ourselves as well," Ake exclusively told Sky Sports News.
"We've had a lot of meetings trying to work out why it's not happening at the moment. I don't think it's our mentality because in a lot of games we've come back from late and we are always trying to perform.
"I think the performances haven't been great, on the ball we haven't been great ,we are a footballing team, but we haven't really showed that in the last games.
"We're looking at it, and trying to do well in training, I think we are training really well, but it hasn't come out in the games yet.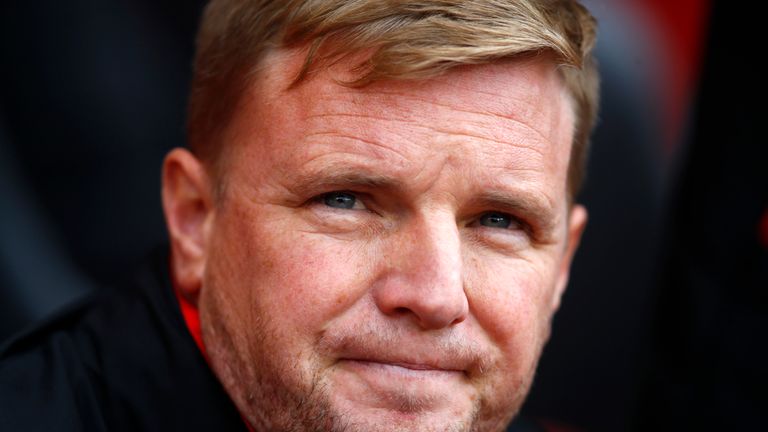 "We still have the same hunger to finish as high as possible but also look at the clips and look at games where we haven't performed and try and show us what we should do better. I think we are doing that in training, but it's just about bringing it out in games now."