Bournemouth manager Eddie Howe hailed staying in the Premier League as an "incredible achievement" for his side following their 1-0 win against Swansea.
Ryan Fraser scored the only goal of the game at the Vitality Stadium to secure the Cherries a fourth successive season in the top flight.
"It's an incredible achievement," Howe told Sky Sports. "It can never be underestimated.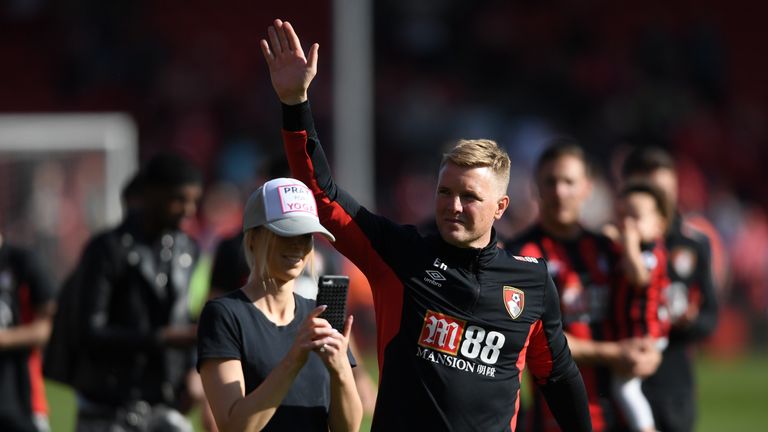 "This is such a difficult league and you see the size of the clubs that are still down there fighting relegation. That takes a huge effort from everybody, not just the players but the coaching staff and everybody connected with the club.
"And another year in the Premier League is a great achievement."
Bournemouth rose from the fourth tier of English football to the Premier League in just five years and after securing another season in the top flight, Howe thinks there is still more to come from his side.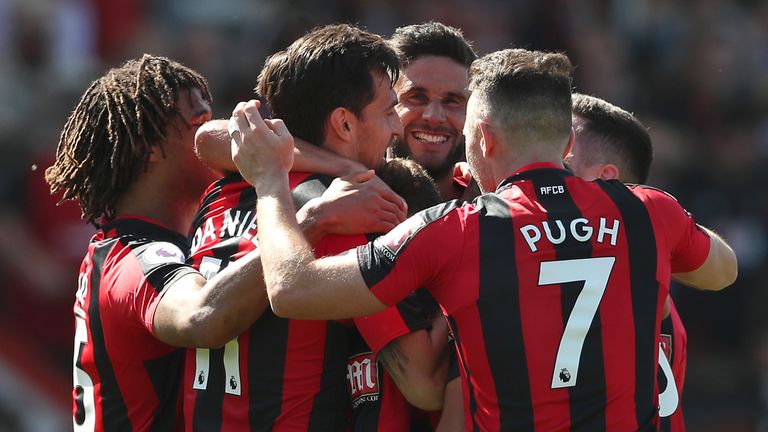 He said: "You look at the starting 11 and there's a lot of players that have been in League One there.
"Full credit to them, I love the story, I love what they've given me and everybody connected with the club over a long period of time.
"It's not just them, it's also the players that have joined along the way and now everyone makes a new team. The supporters, the board of directors, the owner, everyone has played their part.
"This is a great story and the fact we are still in the Premier League and will be next year, the story keeps going."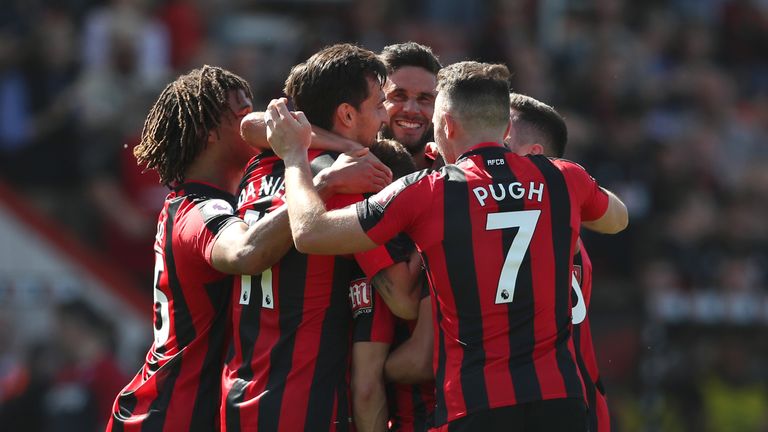 Howe's team, who are up to 12th after victory over Swansea, finish the season next Sunday with a trip to Burnley, but longer term the manager still has big plans for the south-coast club.
"My wish is that we can build the infrastructure of the club, the new stadium, the new training ground and the things we've talked about.
"I'm desperate for them to be realised for the long-term benefit of the club."