Could Bournemouth be the best of the rest this season?
Win over Crystal Palace took Eddie Howe's team to seventh
Last Updated: 02/10/18 11:11am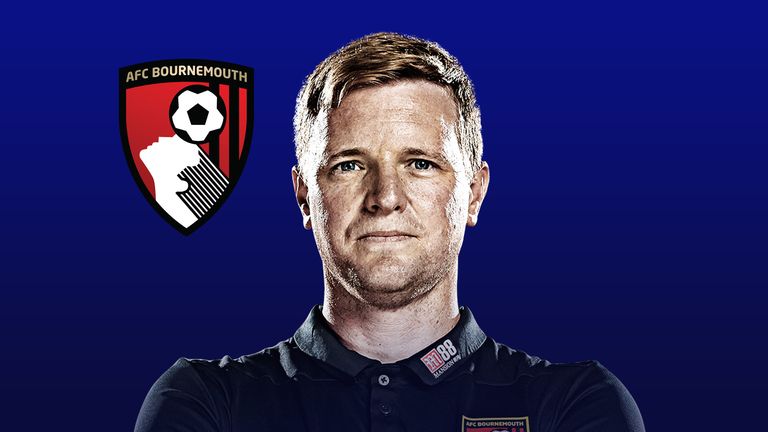 Bournemouth picked up their fourth win of the season in beating Crystal Palace 2-1 on Monday Night Football to lift them up to seventh place in the Premier League table. The question Cherries fans might now be wondering is whether they can stay there.
Eddie Howe's team have finished in the top 12 in each of the past two seasons but seventh spot would be the best placing in the club's 119-year history. Sky Sports pundit Jamie Carragher is not ruling it out.
"I think for everyone the challenge is to be top of the second league," he told Monday Night Football. "We always talk about teams like Leicester and Everton and whether they can be the team that finishes seventh. It was Burnley last season. Why not Bournemouth?
"They have experience in the league now and have had the same manager for a long time. Besides what happened at Burnley, they look a lot more solid than when they first came into the Premier League. Why can't they be the best of the rest?"
Bournemouth needed an 87th-minute penalty from Junior Stanislas to beat Palace but late goals have become something of a habit at the Vitality Stadium. Only Manchester City have scored more goals at home in the final 15 minutes of matches over the past two seasons.
"Going to that ground is not easy," added Carragher. "It's a tight pitch. I wouldn't say it's intimidating but it's always a ground where I like watching football - there's action, there's things happening. If you look at the late goals they get, that cannot be a coincidence."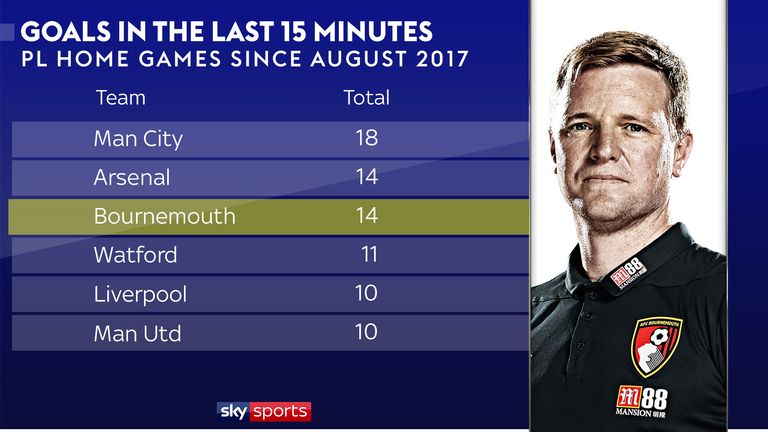 Howe himself agrees that it is a key weapon. "It is a massive part of our armoury really," he told Sky Sports. "The fitness levels of the players are second to none. They are a very dedicated group, very professional, and they look after themselves in the right way.
"The spirit and togetherness has always been there. If anything we have enhanced it. It does enable us to stay in games and chase games well when we are behind. Today it was a case of going for three points and I was really pleased with the desire of the players to win."
In one sense, it would be natural for a team like Howe's Bournemouth to be the club that gets closest to the top six in the Premier League, because they play a similar style. "They play like a top team with the same idea, passing and pressing," explains Carragher.
"At times, if they get beat they can get beat badly and people say they are too open and maybe have to change their style. That would go against everything Eddie Howe has started at the club and it is paying dividends to stick with that.
"I think there is a big gap between the top six and the rest but there is no reason why Bournemouth are any lesser than the other teams. They can finish top of that league."