Eddie Howe is enjoying another fine season but it is Bournemouth's style of play as much as their results that will ensure their coach is a candidate for some of the Premier League's biggest jobs, writes Adam Bate.
Bournemouth may have stuttered a little prior to the international break but the Premier League table still shows Eddie Howe's team in sixth place and above Manchester United on goal difference. They are as well placed as anyone to crack that top six come May and even seventh could be enough to take the Cherries into Europe for the first time.
It is not just the points they are picking up but the manner of Bournemouth's approach that has supporters excited. They are rather less appreciative when the subject of Howe's future is raised but it is only natural to wonder whether the Premier League's youngest manager will get the chance to continue his progress at one of the competition's big beasts.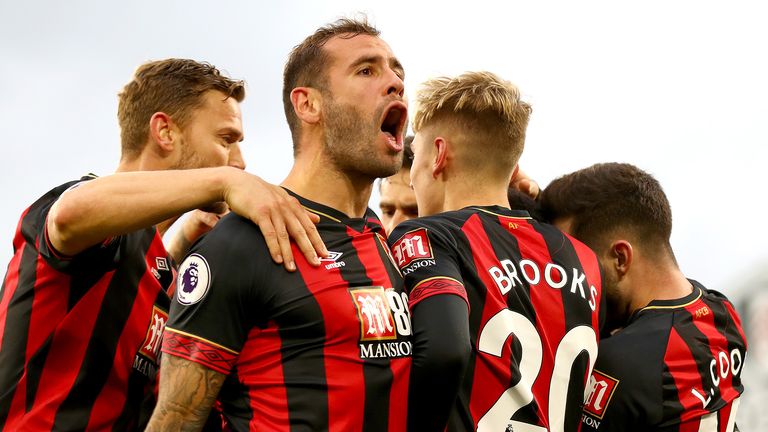 It is not easy to make that transition and for good reason. The difference in scale between coaching the Champions League clubs and the rest has arguably never been bigger. Whether it is getting used to the rhythms of competing in Europe or the demands that come from dealing with world-class players and a frenzied media, the challenge is a very different one.
That makes it tempting for sporting directors to look to that cabal of coaches familiar with the top jobs - wherever they may be in Europe. Unai Emery might be having his language skills tested but the management skills required when moving from Paris Saint-Germain to Arsenal are seen as more similar than having to trade the Vitality Stadium for the Emirates.
Live Renault Super Sunday


Howe's career so far has been restricted to his two wildly successful spells at Bournemouth, only separated by a brief stint at Burnley. But the man himself insists that he would have "no problem in moving" in the future and there are also reasons to believe that he is a coach better suited to taking that next step than, for example, the current boss at Turf Moor.
There are few subjects as divisive within football as that thorny question of style. Burnley's Sean Dyche raised it with some gusto when discussing England's win in Spain last month. The 3-2 victory came despite the home side dominating possession. "The beautiful game? No," said Dyche. "Did we win? Get in, British bulldog, let's have a bit of that."
Seemingly fuelled by criticism of his own team's style of play, Dyche marvelled at the way England were praised after "kicking it more than 10 yards" and went on to claim that supporters were "drunk by all the madness out there" that encouraged them to focus on "winning the right way" instead of just looking at the results.
Such an attitude will resonate with many supporters. Certainly, nobody can deny the importance of results. What some might take issue with is the assessment of how best to achieve those results. With very few exceptions, the most successful teams in football tend to favour an expansive style of play that maximises the gulf in attacking talent.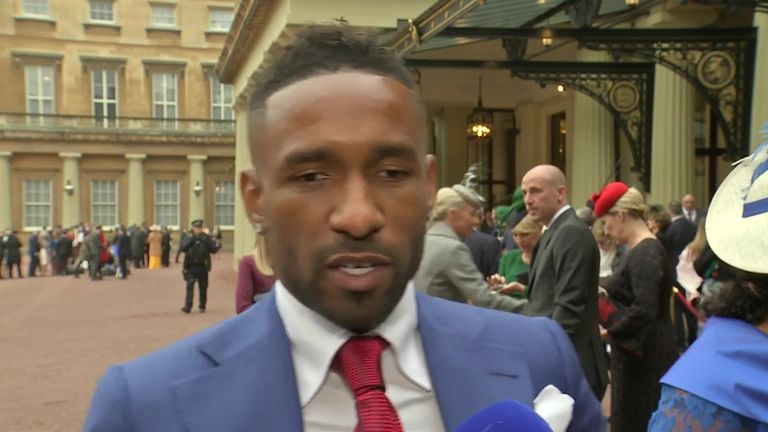 While Sam Allardyce famously claimed to be "more suited" to coaching Real Madrid than Bolton Wanderers, potential suitors are going to want to see some signs of that in their approach to their current job. Naturally, that is difficult to accomplish when the resources are so limited and this encourages the idea that taking a more pragmatic approach is essential.
Rafa Benitez is a Champions League-winning coach who once took his seat at the top table, but he has been criticised for a lack of ambition in his style of play at Newcastle. This adds further weight to the notion that coaches have little choice but to adapt accordingly, but that is precisely what makes Howe's entertaining Bournemouth team stand out.
There is an intensity to their work - only Manchester City and Liverpool have made more sprints this season - and a fluidity to their play as well. According to Opta, only City have had more clear-cut chances. The underlying numbers are impressive and suggest that Howe is on track to deliver Bournemouth's best ever league finish. Not for the first time.
Back-to-back defeats against Manchester United and Newcastle underline the fact that they are not operating at the level of the top teams. Of course they are not. But sometimes there is no shame in being a poor imitation. This is a Bournemouth team that is doing a lot right.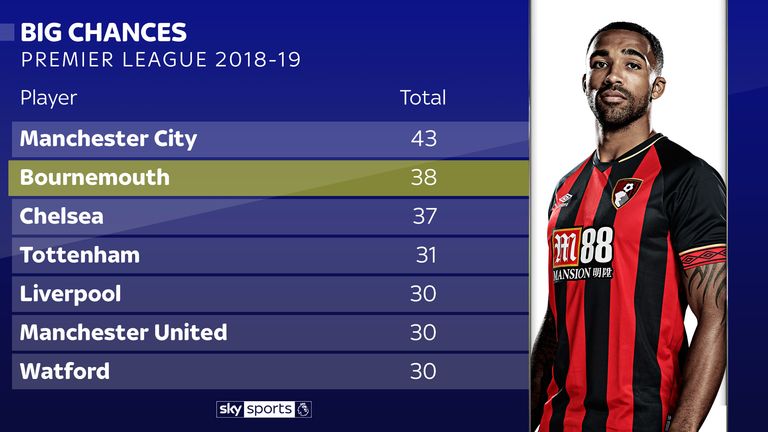 That is the sort of thing that encourages the top Premier League clubs to believe that a coach is capable of stepping up. Brendan Rodgers showed it with his passing at Swansea. Mauricio Pochettino did so with his pressing at Southampton. As with Roberto Martinez at Wigan, they offered hope that their brand of football would work better with better players.
Could Howe get that chance? There will be some reservations - ones that it will be all but impossible for him to fully dispel. Assessing his ability to cope with superstar players will be tricky at Bournemouth. Even if the biggest names did arrive, they would be walking into a dressing room where the culture has been created by him over a period of many years.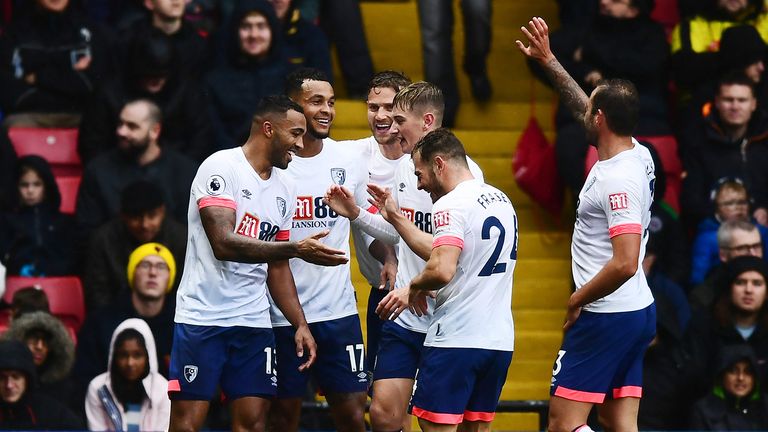 But it is a good sign when Ryan Fraser tells a tale about reading a book about Pep Guardiola and being struck by the similarities with Howe. His temperament, his demand for high standards and his attention to detail are promising characteristics. Guardiola himself has tipped Howe to succeed. "He is young and that is going to happen," he once said.
Two seasons on from that comment, Howe is still at Bournemouth, but his team can move within a point of their opponents Arsenal with a win on Sunday. After that, it's Manchester City away. Bournemouth will not be expected to win that one. But if they approach these games with the same verve they have shown so often under Howe, it will not go unnoticed.