Tough baptism, rollercoasters, changes - Bournemouth's Eddie Howe on 10 years in management
Bournemouth play Liverpool on Saturday, live on Sky Sports
Last Updated: 07/12/18 12:19pm
It will soon be 10 years since Eddie Howe first started out in management.
Howe was 31 when he was appointed caretaker manager of Bournemouth - the club where he had spent most of his playing career - in December 2008.
He would soon be made permanent manager and would help the Cherries stay in the Football League, having appeared to be on the brink of relegation when he took over.
A decade later - interrupted only by a 21-month spell with Burnley - he has turned Bournemouth into an established Premier League club.
Ahead of facing Liverpool on Saturday lunchtime, live on Sky Sports, he told Greg Whelan about his first days in management, what he has learnt in the last 10 years, what he has changed, and whether he is a better manager now than when he started…
'No was not an option'
"A lot has happened in the last 10 years. I am very proud of what we have achieved, sat here 10 years ago I would never have believed we would be in this position.
"I don't think saying no to the job was an option for me. I didn't feel ready, but no was never an option, for a host of reasons. Firstly, I knew I may never get that chance again; there was a good chance I wouldn't get the chance to manage Bournemouth again, which was something when I was playing I never thought possible.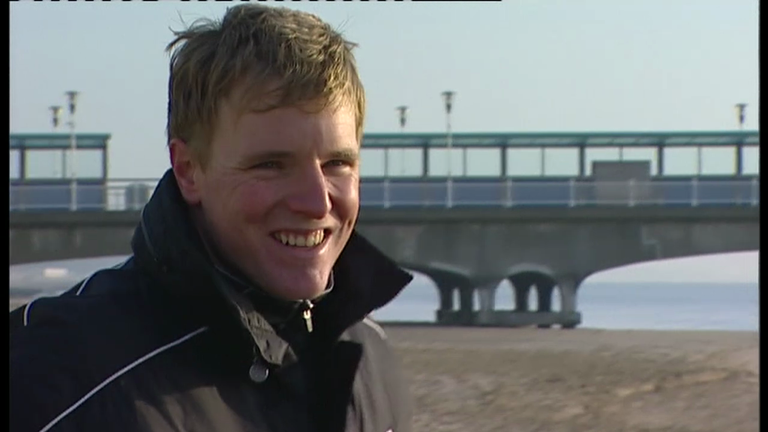 "The circumstances which I was walking into were difficult, it was a tough situation, but no wasn't an option and I was prepared to take the challenge on.
"It was such a tough baptism but such an amazing period as well. We were fighting for something that we knew how important it was. Falling out of the Football League was a terminal thing for the club so we knew we had no second chance to get out of the situation we were in.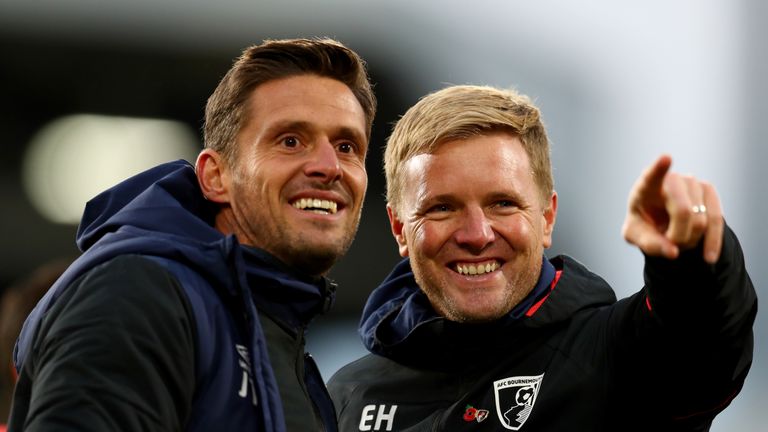 "The sense of achievement, the fact it was our first time together in management, it was such a special time. The achievements since have been very special but it's tough to compare them to that."
Steep learning curve
"Everyone was going on about my age. I couldn't understand it at the time, but then I look back and I think I look so young. In some senses that was really good for the challenge I was going into because I was so fresh, the ideas were fresh, the motivation was fresh, I had everything to prove, I was determined to be a success.
"For the situation it was probably all beneficial, but I probably didn't have a clue! At the time I thought I did, I felt I knew exactly what I was doing and I was born to do it, but the reality is I was going to learn so much on the job. I was learning all the time and I still am to this day.
Brooks: From City reject to PL star
Cook ruled out for up to nine months
"The first few months shaped me a lot. You get used to the rollercoaster of management, I think it was two defeats at the start, you have heartbreak, disappointment, we had the lead in one game, lost it, and I have been there many times since. Then you get the highlights like winning the first home game and coming back from difficult positions to win.
"You very quickly get used to the fact there is no set map, you go into a game not knowing what will happen, you need to make sure you prepare all the things beforehand to give yourself the best chance of winning and that has stuck with me since."
'I'm doing it my own way'
"The principles that I stuck to then to achieve success haven't really changed. You need a really good team spirit, a united team, and we still do lots of team-building work.
"You have to evolve and change. You have to keep the ideas fresh, that is one of our biggest challenges. When you have been at a club for a long period like I have now, I am reluctant to repeat the same training drills or team bonding, they have to be new and different.
"I think I have changed, but it's very difficult to analyse yourself and see how. I would love to think my general philosophy and how I treat people is the same; fairly and honestly. It's about the players, not about me, that has been one of my biggest philosophies. It's about hard work, not cutting corners, I would like to think that hasn't changed, so I would like to think the good points are still there.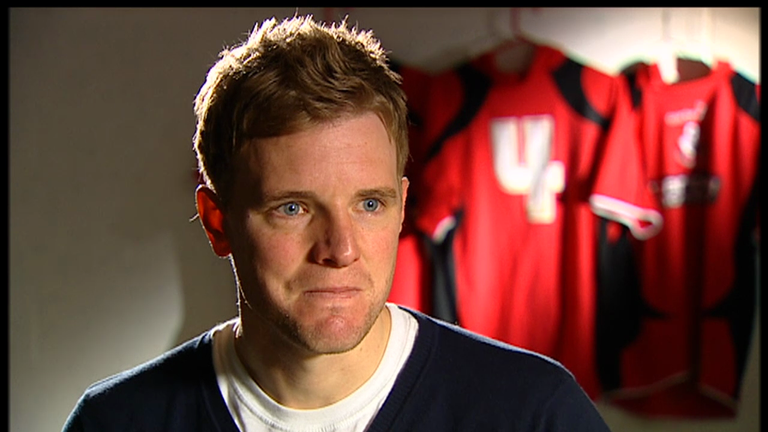 "I have been doing it my own way. From day one I haven't had anyone to copy really, I had very good managers but to copy them would have been impossible, so I felt I had to pick up the mantle and learn on the job, learn every day as much as I can to be better at what I do and deliver.
"There have been so many setbacks and what would appear blocks in the road you have to try and navigate round, I feel I have done that and been very positive in trying to do it. Sometimes it hasn't worked but we have dusted ourselves down and gone again."
'Burnley was the right time'
"I think it was right for me at the time and looking at the journey of the club it was right for the club because we got back together and it worked again. Who knows if I had stayed the first time what would have happened?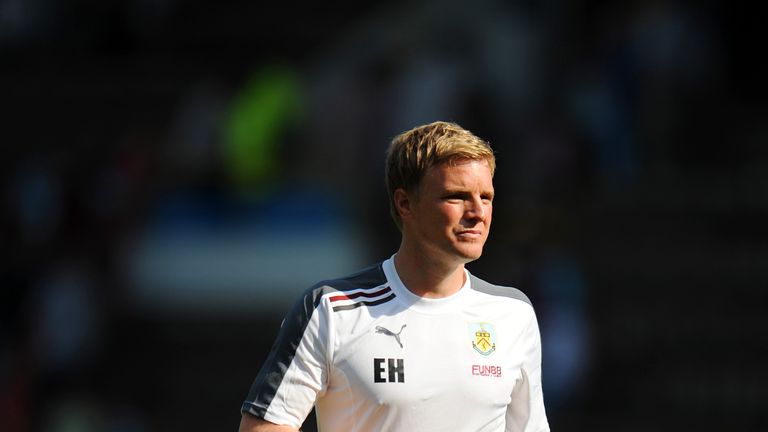 "Things do happen for a reason, in this case it happened so we could get back together and complete the journey. It definitely made me better and that is one of the key points. If I hadn't left would I have gained the knowledge and experience needed to lead the club through the Championship and into the Premier League? I'm not sure."
Are you a better manager now?
"I have gained more knowledge, but managing is such a difficult thing to define because you are pulled in so many directions and are having to make so many decisions every day, you just hope you get more right than wrong.
"I can't say if I am a better manager than I was before. The fact I am managing in the Premier League might say I am, but the big thing for me is to try and say I will be better tomorrow than I am today. That's how I try to be and as long as I continue along that way I think I will be OK."
Watch the full interview with Eddie Howe ahead of Bournemouth v Liverpool, live on Sky Sports from 11.30am on Saturday