Harry Kewell interview: Frank Rijkaard's influence, his early steps in management, and hopes for Notts County
Watch the full interview with Harry Kewell on Soccer Saturday from 2pm on Sky Sports News.
Last Updated: 13/10/18 10:17am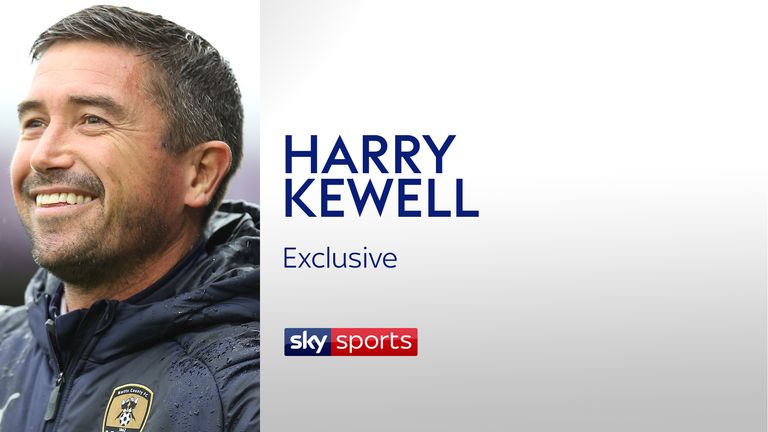 Harry Kewell knows he was not an obvious candidate to move into management after his career.
The Australian made 274 Premier League appearances for Leeds and Liverpool and played at two World Cups with Australia, but now he finds himself cutting his cloth at Notts County in Sky Bet League Two, following just over a year with Crawley.
"I don't think people saw me as a coach," he admitted to former Liverpool team-mate Neil Mellor in an interview with Soccer Saturday. "But as a player I concentrated a lot on playing the game and I was always interested in the thinking side of football and speaking to managers about why they would pick a certain formation or play people in certain positions.
"I started off with one of the best in George Graham, where I learned the discipline side of football, then I had Gerard Houllier and Rafa Benitez. Guus Hiddink for the national team was also excellent and Terry Venables.
"But one of my favourites was Frank Rijkaard. I thought I saw the game in a different way to people but he just took it back that little bit further and really opened my eyes to certain things."
Before Kewell wound up at Crawley in the summer of 2017 he had spent two years in charge of Watford's U21 side, where he was dismissed after a poor run of results.
Kewell admits there was some frustration in the way his time with the Hornets ended, but knows his tenure there was invaluable as a learning experience.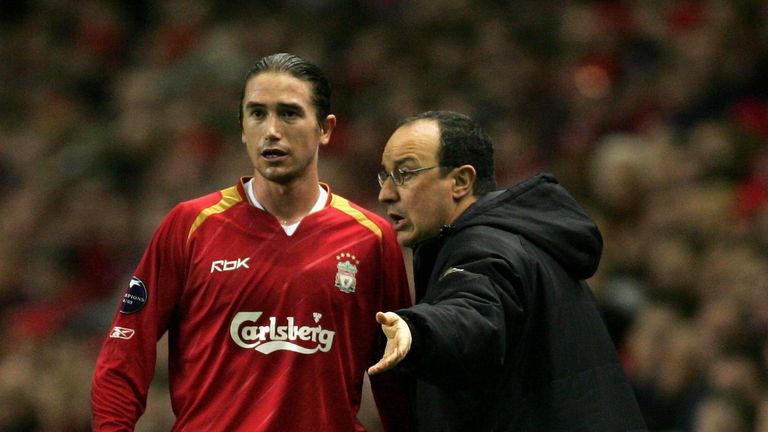 "I've never been as nervous in my life in football than when I took my first session! There were only about 12 of them and they were all only about 18 or 19 and they probably didn't even know who I was," he said.
"I remember sitting there explaining something but I was so nervous, I could always play the game but now it had changed because I had these ideas in my mind that I had to transfer to other people and make them believe it and work on it to do in a game.
"It was a great learning curve because I knew I could put on a session, but I couldn't set out cones straight! That's one of the hardest things to do in coaching, little things like that to be able to prepare a session properly.
"There were some huge mistakes and some big defeats. But the difference with the U21s is that it's more about preparing the players for the first team then it is about the results. The first team play in a certain way and when players are thrown into the first team you want to make sure they can handle it, and I think five of my players made their debut in the Premier League.
"It took a while but the players understood it and I had a happy two years there. I loved every minute of it."
Crawley then took a punt on Kewell to lead them after a disappointing couple of seasons in League Two. It didn't start particularly well for him there but they rallied and eventually finished 14th.
This season they had won two of their first five games before Notts County swooped in to take the Australian, having sacked Kevin Nolan after a dismal start to the season. It was an opportunity he knew he couldn't refuse.
"It's a huge club and I think it's a sleeping giant," said Kewell. "Every team that comes here stands in awe because it's a 20,000-seater stadium with great fans. The pitch at Meadow Lane is perfect and I think it's the biggest club in League Two and maybe even League One. I think we belong in the Championship.
"When I spoke to the chairman about the job there's a timeline and idea of what he wants and I believe I can deliver that. They say it takes three years to build your team and if you work hard enough and show progression then I'm sure someone will stick and work with you."