Hartlepool chairman Gary Coxall resigns, says club moving towards fan ownership
Last Updated: 02/05/17 8:11pm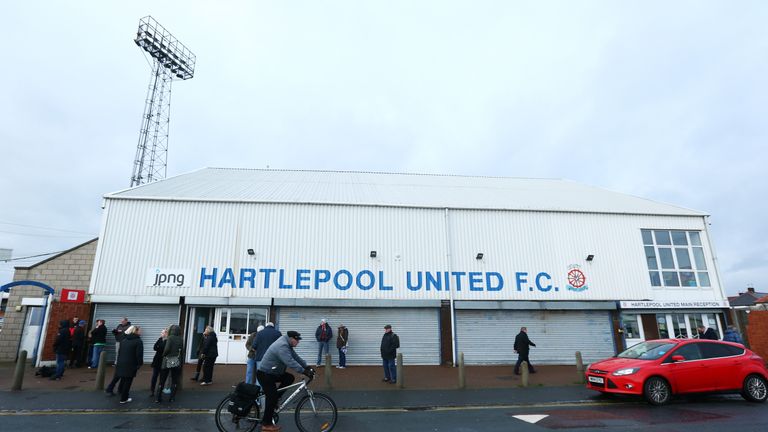 Hartlepool chairman Gary Coxall has resigned, saying the club will now move towards a model of supporter ownership.
Coxall's decision to stand down comes four days before Hartlepool go into the final day of the season needing to beat Doncaster, live on Sky Sports, to stand any chance of retaining their Football League status.
Even a win will not be enough if Newport beat Notts County, but in the meantime, Coxall has handed the reins to new chief executive Pam Duxbury.
The outgoing chairman says Duxbury, who will combine the two roles, has been given "a mandate..to explore conversion to a fan-ownership model for Hartlepool United.
"To this end, as of this evening, she has met with the Supporters' Trust to start discussions, and further announcements will be made in due course."
Coxall's statement said he hoped his resignation would help bring "togetherness" ahead of the weekend.
"I am not oblivious to my surroundings and the feeling towards my tenure as chairman," he said. "I feel that, should I continue, it would divide the club at a time when it needs to come together as one.
"Therefore if my chairmanship is a factor in preventing that togetherness, then I will happily step aside for the good of the club. The club is more important."