Toney joined the Magpies in the summer of 2015 as a 19-year-old, but was rarely given a look-in as he made just four appearances for the Premier League club.
Stints at Barnsley (twice), Shrewsbury, Scunthorpe (twice) and Wigan - all in Sky Bet League One between 2015 and last summer - saw the striker accept that there would be no future for him at St James's Park, before joining Peterborough in a permanent move.
"Obviously it's a hard decision to leave a big club like that," Toney told Sky Sports. "I believed that I was good enough to play there, but the management and people at the top didn't see that. It was tough but it is all part of the game and part of the experience.
"I wasn't involved with the first team [in the summer] so it was time for me to move on to somewhere I could get going. Now I have come here and managed to score a few goals.
"You need to be given the chance to prove yourself and I don't think I was given that opportunity. but I guess it is their loss in the end."
Now at 22-years-old, Toney is going from strength to strength, and has scored 17 times in 36 appearances across all competitions this season. 10 of those goals came in December, a month that also saw him win the Sky Bet League One Player of the Month award.
It has helped massively that he is now just a few miles away from where he grew up in Northampton, who were his first club before he joined Newcastle.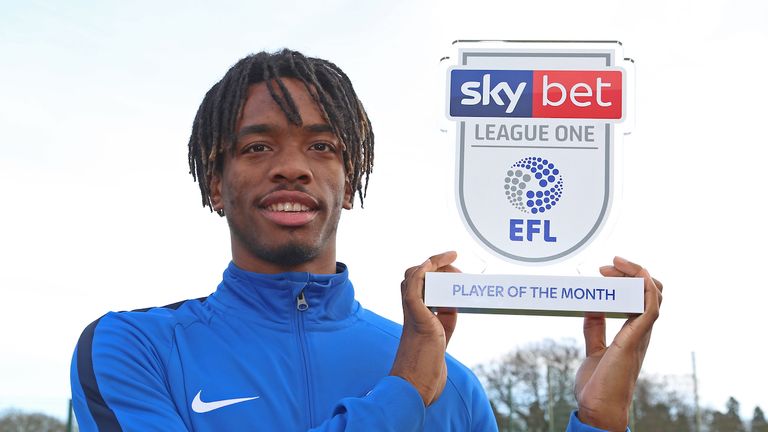 "I feel more settled here and I'm nearer my home and my family," he said. "It's all about finding your feet, but once you are comfortable somewhere and at a club it helps your performances on the pitch.
"There were a lot of loans before and that was tough. But I feel it has all come together and now I'm feeling good."
Peterborough were flying at the start of the season under Steve Evans, but have now dropped to sixth in the table. Still, they remain well in contention for a promotion push, with just six points between themselves and Luton in second place.
Speaking to Toney you can tell he has great confidence in his ability and that he feels he is more than capable of playing at a higher level - and he wants to get there with Peterborough.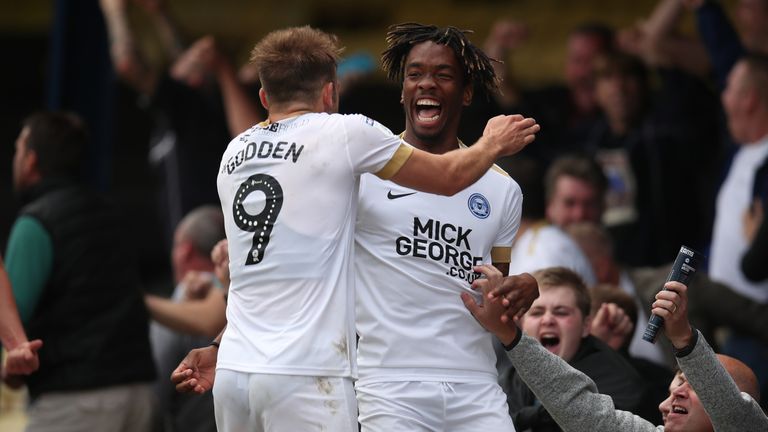 "They're a big club and they have the capability, especially with the talent in the squad, to be playing higher," he said. "I came here because I wanted to be part of a promotion push.
"The club has a history of scoring a lot of goals and I knew I would get chances, so coming here was a no-brainer. The manager convinced me of that and I like the way he works. He gets the best out of me and knows what I am capable of."
Toney has a good working relationship with Evans, who was a massive influence in bringing him to the club. The Peterborough boss is clearly a fan and has said previously that he feels Toney could be playing in the Sky Bet Championship already.
Right now, though, they are just working together on getting the best out of him at London Road.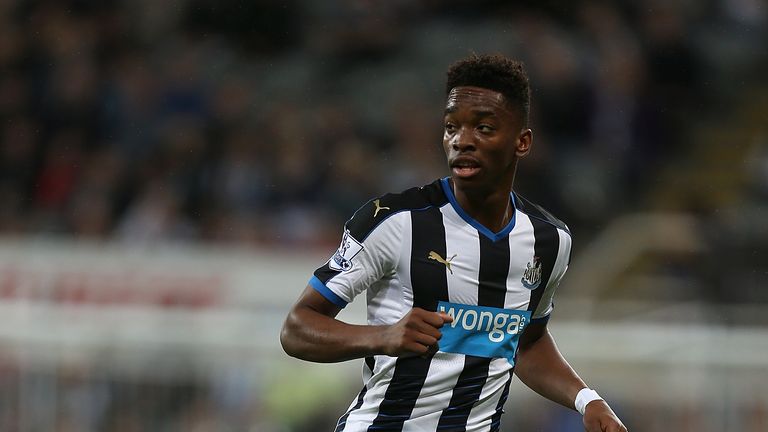 "I think I bring power and strength to the top of the pitch," Toney added. "I've scored goals but I know I could be more ruthless and get a few more.
"The manager will never go mad at me for missing a chance, but he will let me know I'm better than that if I have missed one and that I should be putting an opportunity away.
"I have set myself a target at the beginning of the season and I'm on my way to reach that, hopefully if I do it can help the club with their goals as well, whether that be automatic promotion or in the play-offs."
But would he prefer a top-two finish or to score the winner himself in the play-off final at Wembley in May?
"I'd rather go with top two," he said with a smile. "It would be more stress free!"