Owner Alan Hardy puts Notts County up for sale
Hardy has "held talks with two interested parties" over sale
Last Updated: 27/01/19 9:14pm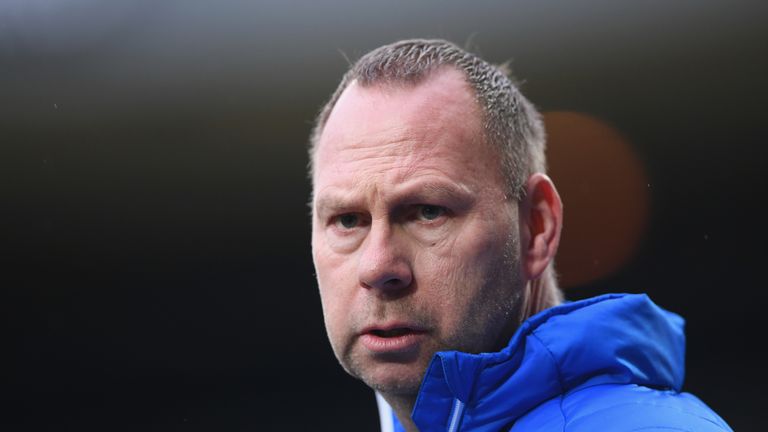 Notts County chairman Alan Hardy has put the club up for sale, but denies it was due to an "inappropriate photo" he tweeted hours earlier on Sunday.
Hardy apologised for uploading a photo on his Twitter account and in a later tweet announced he would be leaving the social media platform, saying it was "in the best interests of the football club".
He said: "I have always seen Twitter as a way of engaging with supporters and monitoring ways we can improve as a club. I do, however, accept I have made mistakes on social media and feel now is the time to leave for good."
This morning an inappropriate photo appeared in one of my tweets. This was clearly an honest mistake as a result of my camera roll being included in a screenshot. I tried to rectify the error by deleting the tweet as soon as I noticed and I apologise for any offence caused.

— Alan Hardy (@Bigalanh5) January 27, 2019
Hardy insists the incident and the club's league position are not a factor in his decision to sell the League Two club.
In an official club statement released on Sunday, Hardy said: "After considerable soul-searching, I no longer feel I can continue as the owner of Notts County Football Club.
"I would like to make it clear from the outset that the club's current league position is not a factor in this decision, nor are any of the events which have unfolded in the media this weekend.
"Everyone at Meadow Lane remains staunchly committed to preserving our proud status as the world's oldest Football League club and, until a new buyer is found, I will continue to support that aim.
"The truth is, my efforts to restore Notts County's fortunes over the last two years mean my other businesses have had to take a back seat. They are now in need of my full attention.
"I have already held talks with two interested parties and I will keep fans informed of any future developments when appropriate."