Grimsby's League Two fixture at Cheltenham on Saturday has been suspended due to a positive coronavirus case in the Grimsby squad.
The positive case resulted in other players and staff being required to self-isolate in line with EFL and government guidance.
A statement from the EFL said a revised date for the rearranged fixture "will be confirmed in due course" and "the circumstances surrounding the postponement will now be the subject of an investigation in accordance with EFL regulations".
Cheltenham said in a statement: "Everyone at Cheltenham Town wishes the player involved a speedy recovery and we look forward to welcoming the Mariners later on in the season."
Leyton Orient's League Two fixture against Walsall on Saturday has also been suspended due to a number of coronavirus cases in the Orient squad.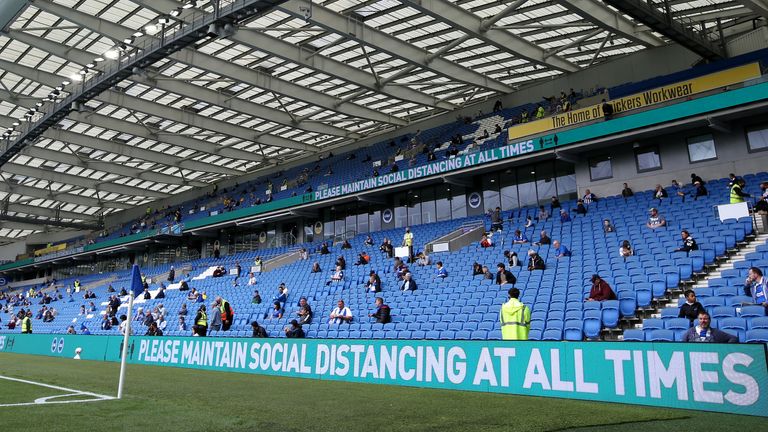 Following the postponements, EFL chairman Rick Parry says coronavirus testing will be reviewed and increased with infection rates on the rise.
"Safety absolutely comes first and foremost," he told the Daily Mail. "We obviously had a major problem at Leyton Orient. I don't think we needed a wake-up call but it has given us one.
"We were following the medical guidance and there were so few positive tests last season in the Championship that the advice was you don't need to be testing all the time if you are following the protocols. If you are monitoring symptoms, then testing all the time isn't essential.
"We are now reviewing, particularly now that the infection rate is rising. There is no room for any complacency. We will do some increased testing. Maybe it will be random, maybe it will be periodic.
"But, again, the real message is everyone has to stick to the protocols and observe them. If you don't then things can go quickly wrong. The infection rates being what they are, you have got to think of the nation and we can't put pressure on the NHS again."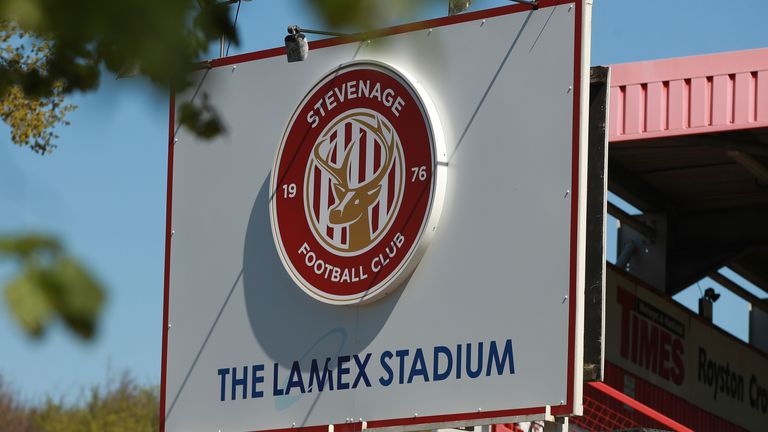 Stevenage game to go ahead despite two more positive coronavirus tests
Stevenage's League Two match at Bradford on Saturday afternoon will go ahead as scheduled despite two more players testing positive for coronavirus.
The positive tests followed the club's decision to test all players and staff in the wake of an initial positive case being recorded on Thursday.
However, following discussions between the club and EFL medical staff, the EFL determined there was "no medical reason" why the game should not take place.
Stevenage had cancelled plans to travel to Bradford early as they awaited the results of the test, with chairman Phil Wallace repeating his call for more funds to be made available for testing.
Currently weekly testing is not mandatory, with Wallace saying in a statement: "We feel we did the right thing testing everyone. It changed our travel plans but we're happy we've got clarity on our position, are able to play the game and look forward to taking on Bradford today.
"I believe every club needs to get weekly testing in place going forward to reduce the chances of a sudden surge in infection rates and we have to find a way to pay for this that doesn't cause even more financial damage to clubs."