Bury: Winding-up petition against club dismissed by High Court
Bury will go into next season in League One with 12 points deducted
Last Updated: 31/07/19 6:39pm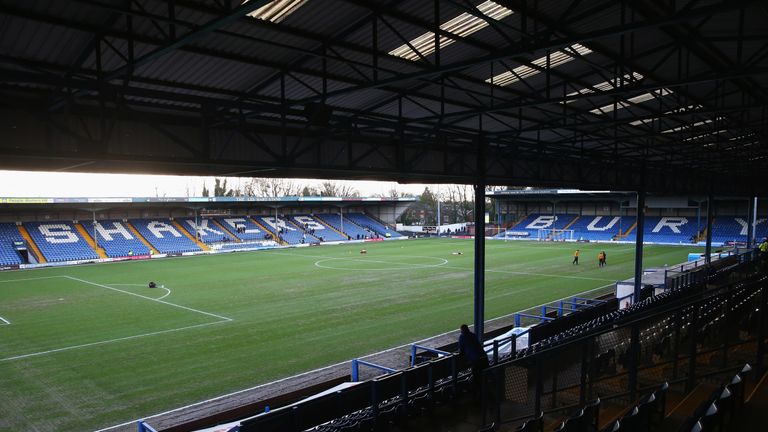 A winding-up petition issued against Bury over an unpaid tax bill has been dismissed by the High Court.
The club entered into a Company Voluntarily Arrangement (CVA), which essentially staves off liquidation, providing it adheres to specific terms.
Bury will go into next season in League One with 12 points deducted, as a result of their current financial situation.
"We hope that our ongoing talks with the EFL will allow them to see what we are facing with saving our club and to please work with us," said chairman Steve Dale in a statement.
"They are now the only thing stopping Bury's survival and we implore them to help us."
Dale this week accused the EFL of an "injustice" after the club's opening game of the League One season was postponed.
The EFL announced on Monday that the Shakers' fixture against MK Dons on Saturday would not take place because it is "not satisfied" with the club's financial assurances.
Fans who are part of the 'Save Bury' protest are planning a demonstration outside Dale's home in Cheshire at the time when the game should have kicked off.
About 50 Bury fans previously organised a protest outside his home in May - and Dale is threatening to ban anyone who takes part this time.
"We need to get rid of this negativity and unite, we inherited this mess so stop this slander on social media from the few, against those hardworking people at our club doing 20 hour days to save it," he said.
"Protesting at my house again, really? Against what? Saving Bury?
"Any more of this disgraceful behaviour and photos of those concerned will be taken, names logged and lifetime bans issued."