"Now is the time to strike!"
That's the message from Fiona McIntyre, executive officer at Scottish Women's Football (SWF), following the announcement of the SWPL's first major title sponsor.
The Scottish Women's Premier League will see a six-figure sum investment from the Scottish Building Society over the next three years, giving women's football in this country the chance to utilise the popularity and success of Euro 2017.
McIntyre said: "As the women's game continues to grow, having the support of an organisation such as Scottish Building Society will help us achieve our vision of being world-class women's footballing nation."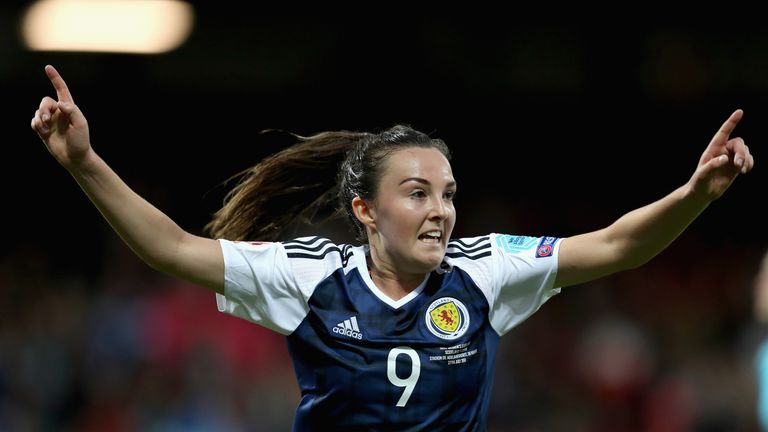 "It's a massive deal for us at Scottish Women's Football. It means a lot for the girls and women's game in Scotland. Hopefully, it means we can invest that money back into our clubs to improve them. But we also want to improve the amount of media exposure the game gets in this country so we can continue to grow it."
It has already been a positive week for the game in Scotland following Hibernian Ladies' 5-0 victory in their opening Champions League group match against Swansea on Tuesday.
Glasgow City's Hayley Lauder believes the news will improve Scottish chances of progressing further in Europea competition.
Lauder claimed, "Hibs and Glasgow City punch above their weight, in my opinion, in the Champions League. If you look at the top Champions League sides then their budgets are in a different galaxy really. So I think this will really help push us forward in the game."
"It has been a long time coming. The game is constantly growing in Scotland within the clubs and the national side. And Scottish Building Society coming on board just shows how much people are interested and want to invest in the game."
The announcement also comes off the back of statistics revealed by SWF which show a 260 per cent increase in player registrations from 2007 to 2016.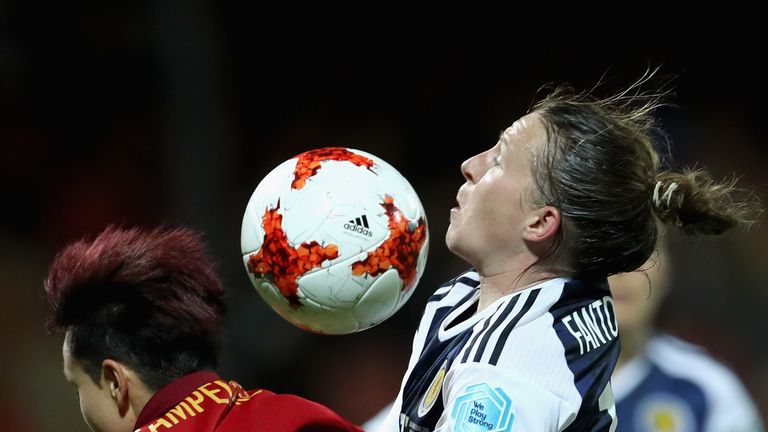 A total of 2,611 female footballers were registered across Scotland in 2007 with that number increasing to just under 6,796 in 2016. That's 260 per cent increase in players is expected to increase in the next twelve months as many expect a surge in participation following the success of the 2017 European Championships.
Fiona McIntyre said: "We've seen a massive increase in interest. I think the Euros in the summer made a massive difference for us. We've found the number of enquiries, not just from the media but from potential players, increased massively over that period. So we are seeing growth but now is the time to strike and this partnership with the Scottish Building Society will help us progress even further."
Mark Thomson, chief executive, Scottish Building Society said: "As a proud Scottish brand we are delighted to be joining forces with Scottish Women's Football to help unlock the potential of the sport and support its future development here in Scotland. This is an exciting time for women's football and we look forward to working with Scottish Women's Football to develop the sport over the coming years."