Hampden Park to host both Scottish League Cup semi-finals on October 28
Aberdeen face Rangers at midday on October 28, before Hearts play Celtic at 7.45pm
Last Updated: 27/09/18 9:07pm
Both Scottish League Cup semi-finals will take place at Hampden Park on Sunday, October 28, the SPFL have confirmed.
Aberdeen will face Rangers in the first semi-final at midday, with kick-off for the second last-four tie between Hearts and Celtic at 7.45pm.
Both semi-finals were moved to Sunday after Celtic and Rangers were kept apart in Wednesday's draw. The Old Firm rivals are in Europa League action on Thursday, October 25, and the move allows both sides a three-day gap between matches.
Due to the multiple logistical problems of one stadium hosting two games on the same day, Murrayfield was considered to host one semi-final, but the SPFL have opted for both at Scotland's national stadium.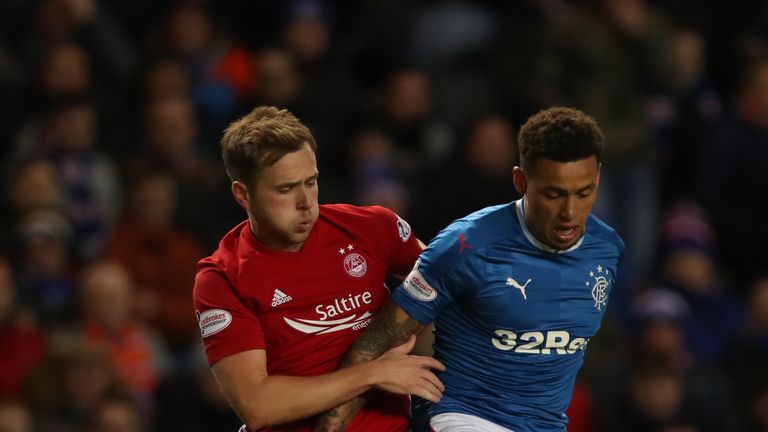 SPFL chief executive Neil Doncaster told Sky Sports News: "We've been working very closely with Hampden Park and the four clubs who are in the semi-finals, and also with Police Scotland. We are pleased to have come to an arrangement that suits everyone.
"It's not ideal, but we are under contractual obligation to bring our semi-final games here if it's manageable from the police and Hampden Park's point of view, and they've assured us that it is."
Murrayfield recently made an unsuccessful bid to become the new home of the Scotland team from 2020. The Scottish FA opted to remain at Hampden Park after consultations with the SRU.