SFA chief defends Scottish referees and dismisses idea of using foreign officials in Scotland
Last Updated: 22/02/19 12:54pm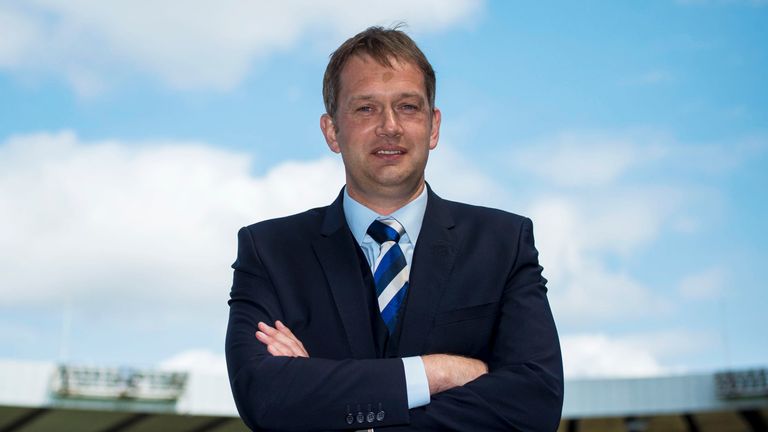 Scottish Football chief executive Ian Maxwell has defended home-grown referees and ruled out the idea of using foreign officials in Scotland.
The suggestion was one of a number of wide-ranging ideas floated by Scottish Premiership clubs at a meeting on Monday and one club source present told Sky Sports News the idea to introduce foreign referees was "a throwaway comment".
Foreign officials have been involved in Scottish football in the recent past - in 2010 referees from Israel, Luxembourg and Malta were called up by the SFA to take charge of domestic games following a strike by Scottish officials after criticism over their performances.
Maxwell issued a statement confirming no formal discussion took place and the Scottish FA would not countenance foreign referees.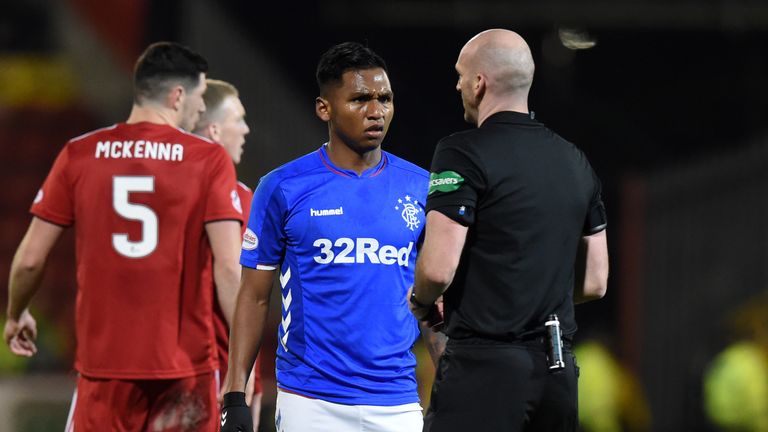 The statement read: "It is incumbent on me to address the comments from member clubs made via the media in recent weeks, and other distracting commentary, to provide perspective and reality amid the debate on Scottish football's disciplinary system.
"Along with key Scottish FA staff, I met with Premiership clubs on Monday where we discussed and debated the differing views on the Judicial Panel Protocol. I am acutely aware that changes implemented in the summer - changes that had input from and were approved by the Judicial Panel Working Group comprising Scottish FA and SPFL staff, club, players', managers' and referees' representatives - have subsequently caused some confusion and uncertainty.
"We discussed the changes that have been introduced this season and have committed to ongoing discussion between now and the end of the season in order to review and, where possible, improve the disciplinary rules.
"For the avoidance of doubt, however, at no point during Monday's meeting did any discussion take place on referees from outwith Scotland, nor will the Scottish FA countenance such a notion."
Maxwell also defended the role of SFA compliance officer Clare Whyte, who has come under-fire amid the current crisis of confidence in Scottish football over the standard of officiating.
At various points this season, managers or officials from Rangers, Celtic, Aberdeen, Hearts, Hibernian and Kilmarnock have all criticised the SFA disciplinary or appeals protocols.
He added: "I reiterate my support to the match officials at all levels in this country.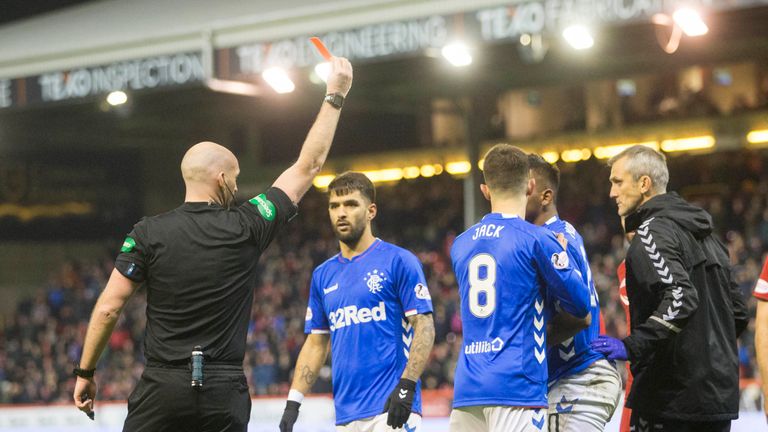 "They are a vital part of our game and it is our duty as the governing body to support and encourage them as we do our players and coaches to achieve our objective of a vibrant and flourishing game in this country.
"In terms of our disciplinary procedures, I am compelled to remind all stakeholders - including supporters - that the role of the Compliance Officer is to act independently and in accordance with the rule book with which she is provided.
"One of the major changes made this season, agreed by all stakeholders, was to remove the burden on the Compliance Officer of having to decide both whether an incident was worthy of review and what the outcome of that review should be. Contrary to opinion, the Compliance Officer does not offer any judgement on any incident.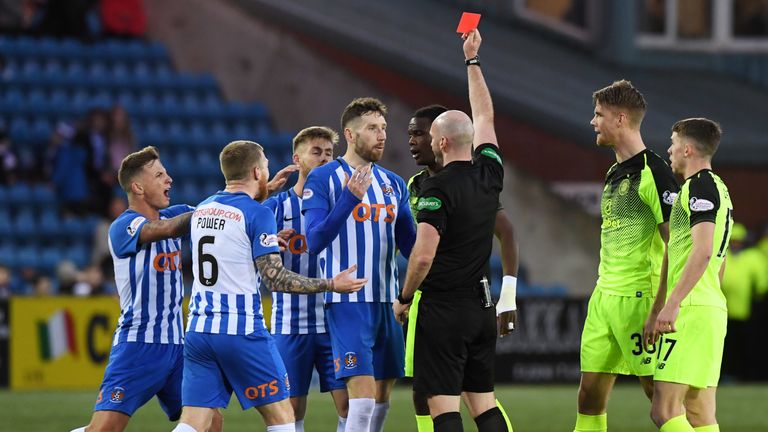 "To reiterate: the Compliance Officer does not decide what action is taken, she simply refers unseen incidents for consideration in line with the terms of the Protocol.
"It is worth noting that the member clubs were emphatic in their approval of a more robust set of legal procedures to deal with on and off-field misconduct in 2011. The success of the system since its inception cannot be undervalued."