Hearts and Partick Thistle's case to have their relegations overturned will go to arbitration by the Scottish FA.
The two clubs have been bidding to overturn the decision to relegate them following the decision to end the campaign early in April due to the effects of the coronavirus pandemic.
Hearts were relegated from the Scottish Premiership, Partick from the Championship and Stranraer from League One.
Lord Clark announced his verdict on Friday after three days of arguments at the Court of Session via tele-conference and granted the request from the SPFL, Dundee United, Raith Rovers and Cove Rangers to suspend Hearts and Partick's court action.
Hearts and Partick had wanted their case to be heard in open court.
The Scottish FA will now set up a panel, likely to be made up of retired judges and lawyers, to deal with the case.
Lord Clark refused a request by Dundee United, Raith and Cove to throw out the case made by Hearts and Partick.
He also granted a request by Hearts and Partick for all documentation relating to their case to be released to the independent arbitration panel for examination.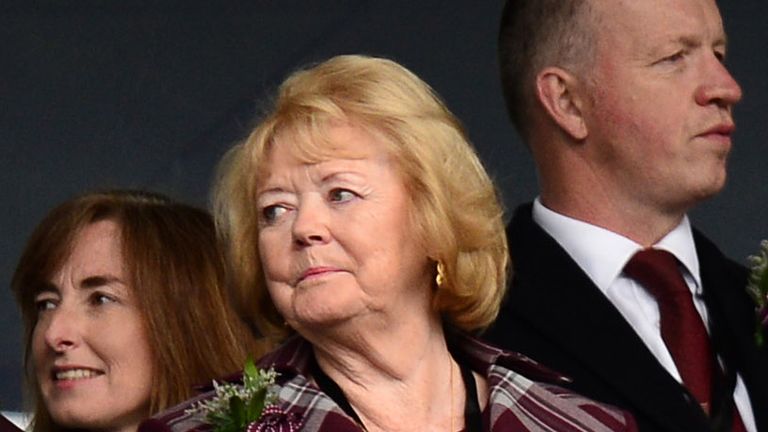 A Hearts and Partick joint-statement read: "After three days of detailed and complex submissions, Heart of Midlothian and Partick Thistle today learned the outcome of our preliminary hearing in the Court of Session, presided over by Lord Clark.
"It is important to note that this was only to determine how to proceed.
"Lord Clark found in our favour in two motions while we were unsuccessful in one. While denied the opportunity for a public hearing in Court this simply means we now pursue the same outcome in a different forum.
"Importantly, we were successful in the motion to get access to a number of documents that will be key to support our case in arbitration.
"Both clubs are also pleased to have received a fair hearing and feel it important to point to Lord Clark's words that: "I do not blame the petitioners for not raising proceedings or seeking arbitration whilst that important and potentially crucial alternative [of reconstruction] was available and was actively being facilitated by the SPFL."
"We promised our supporters that we would fight for them and we shall continue to do so.
"Neither club will be making any further comment today."
Hearts and Partick launched a legal bid to scrap promotion and relegation this season after several attempts at a proposed league reconstruction failed to gain the necessary support.
During the three-day hearing, lawyers acting on behalf of SPFL, Dundee United, Raith and Cove had argued that the dispute should be resolved by the Scottish FA.
A joint statement from Dundee United, Raith and Cove read: "Dundee United, Cove Rangers and Raith Rovers are pleased with and welcome Lord Clark's decision to refer the dispute, raised by Heart of Midlothian and Partick Thistle, to arbitration.
"Whilst we remain very disappointed and unhappy at the fact that we have been drawn into this dispute, we will continue to defend our clubs' interests.
"The parties will now prepare for arbitration and we very much look forward to an early resolution to allow us to fully focus all of our attention on the new season ahead."