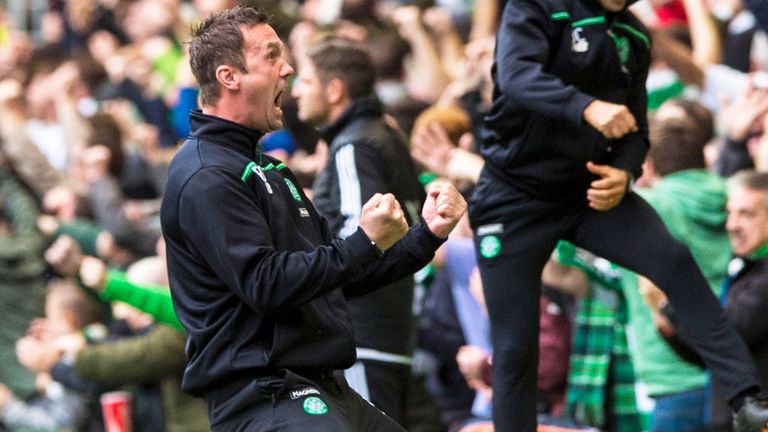 Celtic manager Ronny Deila was delighted with his team's performance as they swept Scottish Premiership rivals Aberdeen aside in a 3-1 victory.
Leigh Griffith scored twice and James Forrest added the third to put the Hoops in control before Adam Rooney netted a late consolation for the visitors.
Deila's side have responded positively to the recent defeat in Molde, which resulted in media criticism, with three successive victories.
Celtic beat Dundee United 5-0 last Sunday and with Saturday's win over the Dons, they have now opened up a six-point lead over Hearts at the top of the table, who they also beat 2-1 in a midweek League Cup tie at Tynecastle.
Deila praised his players for their high-tempo displays and performance: "I'm very happy and proud because it has been four games in nine days and it was a very good 90 minutes where we should have scored more.
"They had rested and prepared for a week and it was a better chance for them to get something.
"But we showed that we were the best team and now we are seven points clear of Aberdeen and that is very good as we go into November."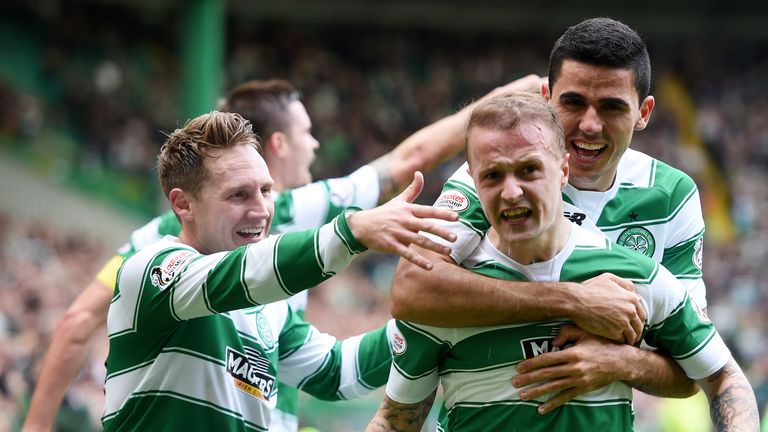 Although Griffiths netted twice and looked impressive, left-back Kieran Tierney also shone for the Hoops, with both combining for the opening goal.
Deila's only criticism of striker Griffiths was his failure to set up Stuart Arnstrong when the midfielder was well placed to possible add a fourth goal late in the match.
"He is getting more and more mature. He still can lose concentration a little bit but he smells danger all the time, he sees when things are happening and he is a great finisher," Deila said.
"The only thing I was angry with today is that he didn't play in Stuart Armstrong, instead shooting himself from 19 yards.
"Apart from that, the first goal was high class and the cross from Kieran Tierney was very nice as well."
Aberdeen dropped into third place in the table behind Hearts, who beat Partick 4-0 across Glasgow, following the defeat.
The Dons have lost five of their last six matches, with last weekend's 1-1 draw with Motherwell being their best result during that run.
Aberdeen manager Derek McInnes said: "Only someone really foolish who doesn't know what they are talking about would say at the minute that anybody else but Celtic will win the league.
"But I think it is wrong to say it is over and think it is disrespectful to the rest of the teams, not just ourselves, to think that a league can be won in October.
"I think there was a similar points difference last season and everyone said the same thing and when we met again there was still something on the game.
"We have to manage our own game and own position. Our fight has never been with Celtic, our fight is with ourselves, to improve, and nothing changes.
"I still believe in the last two performances that we have been more like ourselves and will be looking to build on that against Dundee United next week and hopefully get back to winning ways."