Rangers manager Mark Warburton says Sunday's Scottish Cup semi-final victory over Celtic was not behind Ronny Deila's decision to leave Parkhead.
The Championship winners won 5-4 on penalties to secure a return to Hampden for the Scottish Cup final against Hibernian on Saturday, May 21.
Despite an inept performance by the majority of his players. Hoops boss Deila came in for a barrage of criticism from supporters and pundits alike.
The majority were calling for his head and the Norwegian obliged on Wednesday by announcing he will quit the champions-elect in the summer, two years after replacing previous boss Neil Lennon.
But Warburton believes most of the criticism aimed at Deila since the weekend defeat has been "inappropriate".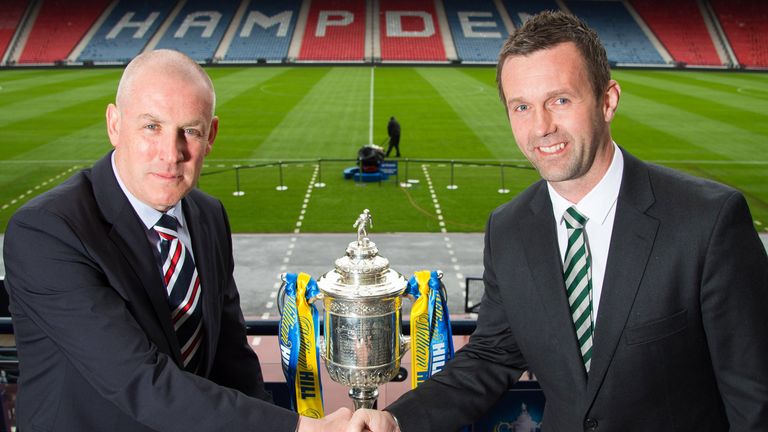 Speaking ahead of Saturday's Sky Live home game against Alloa, where the Gers will be presented with the Championship trophy, the Englishman said: "I don't think for one second that one game was the cause of Ronny leaving Celtic.
"I've seen what's happened over the last six to 10 months, the media comments and everything else. I don't think the result would have helped him, obviously, but I was disappointed to see that.


"I only met Ronny once and he came across as a gentleman, very knowledgeable about football and I liked talking to him.
"I just said last week that I don't think anyone deserves some of the criticism that he has received from certain individuals. I think that is inappropriate."