Leigh Griffiths keen to go again under new Celtic boss next season
By Sky Sports News HQ
Last Updated: 05/05/16 3:25pm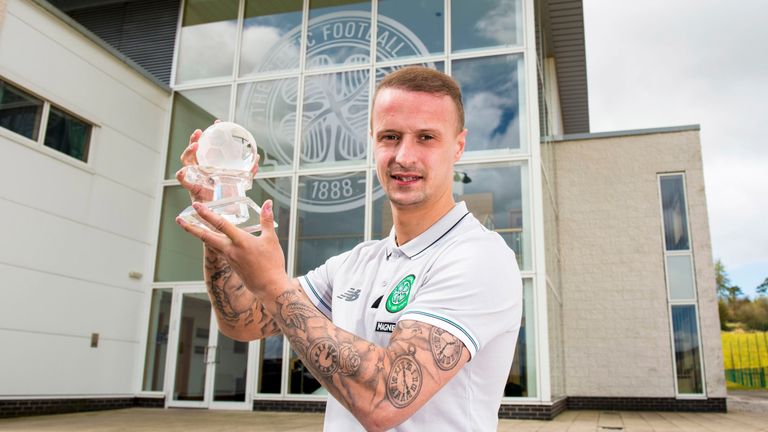 Leigh Griffiths admits he will have to prove himself to the new Celtic manager next season, despite being named PFA Scotland footballer of the year.
And the Hoops striker plans to 'bulk up' in an effort to nail down a regular starting berth in Scotland manager Gordon Strachan's international line-up.
Celtic are looking for their third boss in just over two years after Ronny Deila revealed last month that he will not be in charge of the five-in-a-row champions after the summer.
Despite scoring 39 goals in all competitions this season, the former Hibernian and Wolves striker says there are a number of aspects he can still improve on.
Speaking from the Hoops Lennoxtown training complex, where he showed off the trophy he picked up at a ceremony in Glasgow on Sunday, he said: "This is the main one.
"For a professional footballer, you are playing against teams week in and week out and for them to vote you the best player in the country is special.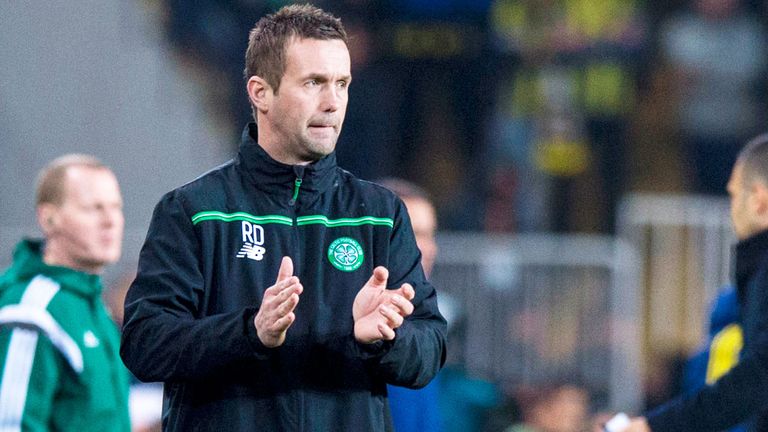 "But you can always improve, you can't just rest on what you have been doing so far. Next season I will be looking to improve my game, I will be stronger, more physical, trying to hold defenders off, and keep scoring goals.
"The fitness guys give you a programme to work on. We are not going to get a lot of time off, especially with the Scotland games coming up as well. But for the time I'm going to get off, I will be in the gym a lot. I will be going out running and I'll be coming back fit.
"Everyone at the club will have a clean slate. The new manager coming in will have players who are in favour and players who won't be in favour. It's just up to them to work their way back into the squad.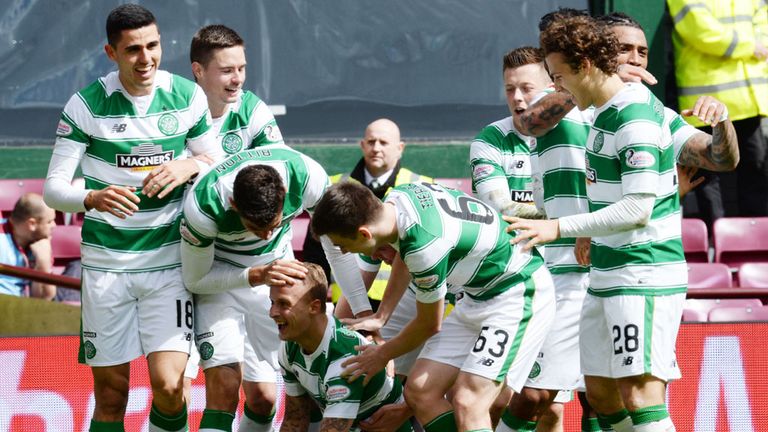 "I've had a good season so far but the new manager coming in will have his own idea and hopefully I will be part of that plan."
And Griffiths, who has been capped seven times by Scotland, believes he has to increase his upper body strength in order to wrest the No 9 jersey from Sunderland's Steven Fletcher and Chris Martin of Derby.
"I have to because I'm not the tallest," he said. "I've got a good spring on me, but I'm not like Fletcher or Chris Martin who have got a bit of height about them.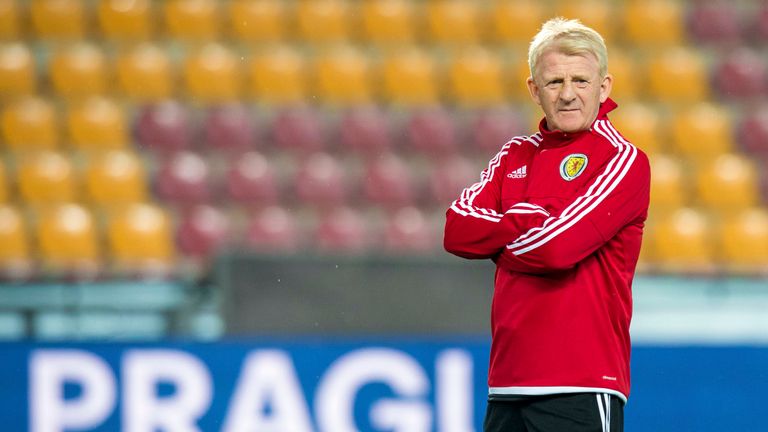 "I'm a small guy who will put himself about but I've not got that height so I need to be stronger and hold defenders off."
Griffiths received his award from Strachan but admits he resisted the temptation to lobby the national coach for a start in the forthcoming friendlies against Italy and France.
"I did that a couple of years ago when I won the sports writers' award," added Griffiths, who only played 15 minutes of Scotland's failed Euro 2016 qualifying campaign.
"He was a guest at the top table and I managed to win that award and I gave him a little bit for not picking me beforehand. And I managed to get my debut a couple of weeks later when we played Croatia.
"But I'm just happy to be back in the squad now, and if I can get a start I'll be buzzing, and if not I'll sit on the bench and wait my turn.
"We have a lot of good strikers that are all vying for than one place. It's a very acute formation with one striker and you have got to be playing well and you have got to be in favour. Hopefully, come June and the World Cup qualifiers, I can be that man."