Former Celtic scout Neil McGuinness helped to unearth Stefan Johansen and Virgil van Dijk, but what situation will the next manager find at the club in terms of player recruitment?
McGuinness works for Aspire in the Middle East, scouting players for the Qatari national team ahead of the country hosting the World Cup in 2022.
He was previously Celtic first-team scout under Neil Lennon and Ronny Deila, identifying notable acquisitions such as Johansen and Van Dijk.
As the club gets ready to rebuild after an underwhelming season, McGuinness has outlined the potential problems facing the next manager to take charge at Celtic Park.
"There will have been players of interest that Ronny and his coaching staff would have been keen to bring in this summer," McGuinness said. "But with the manager role vacant, those potential options may have been put on ice.
"I would be surprised if the club bring in any new faces before the new manager is announced as he will have his own style of play and specific types of players that he feels will fit his system and the already identified targets may not fit his vision.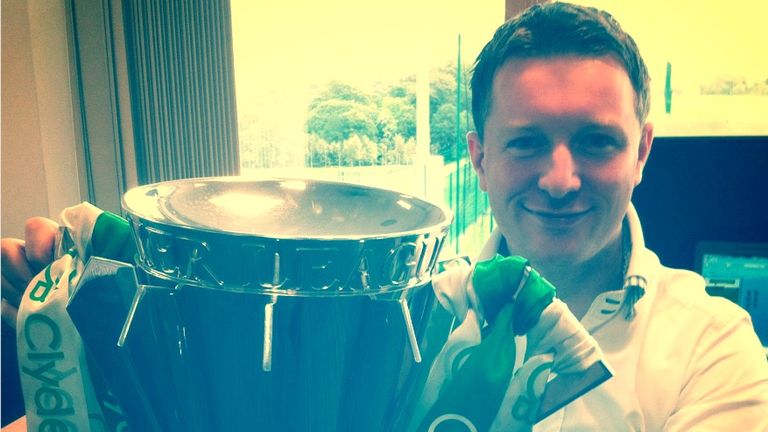 "Celtic's first-team squad stands at around 30 players and that's not including the 10 or so players who are out on loan and who will return at the end of the season.
"The recent recruitment of guys like Carlton Cole, Nadir Ciftci, Colin Kazim-Richards - not including some of the loan players who have come to the club - have just not been good enough and the overall talent pool within the squad has dropped because of it.
"This in turn has made the supporters start to ask questions, so the pressure is on to make sure that the players being identified and monitored are of the level that Celtic should aspire to, in advance of the new manager being installed.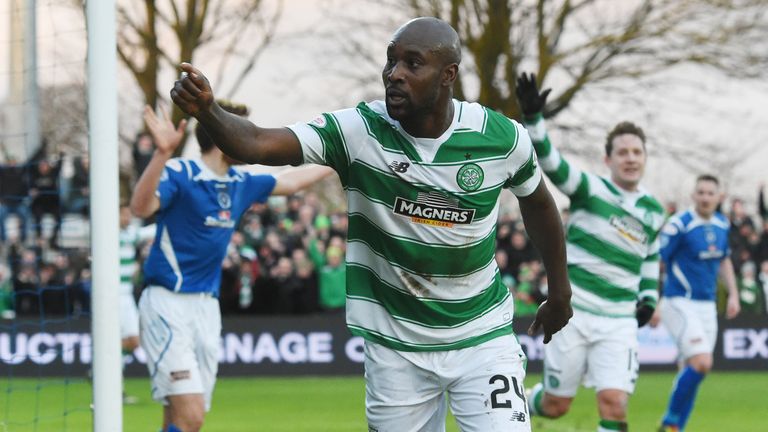 The recent recruitment of guys like Carlton Cole, Nadir Ciftci, Colin Kazim Richards...have just not been good enough and the overall talent pool within the squad has dropped because of it.
"It won't be easy to trim the squad down and get guys out the door while trying to bring in new faces, and that's before you start to factor in the return of loan players like Stefan Scepovic, Anthony Stokes and Liam Henderson. The summer window is crucial for the club both in terms of arrival and departure."
Celtic have had some notable successes in the transfer market in recent seasons with Van Dijk, Victor Wanyama and Fraser Forster all being sold for large profits.
The club have been trading players from as far afield as Kenya and Honduras, but there are plenty of things the club will weigh up before taking time to scout a player, let alone attempt to bring them to Scotland.
McGuinness talked us through some of the aspects in consideration when he was looking for talent in foreign countries for Celtic.
"You're restricted a lot on the work permit side," said the former Celtic scout. "So we didn't really look at places like South America, Russia, places where you really struggle to get the permits in.
"It's mainly European-based - Scandinavia, Portugal, Spain. They don't go too far outside those countries for obvious reasons - again the work permit issues - and the entire different cultures there when you bring players in."
"If you're looking at somewhere like Holland, you can potentially get players out on a lower transfer fee that would come with added value as the league is not perceived as being as strong as some of the other ones, but if you're looking at buying a player from somewhere like Spain or Germany, you're going to be paying top dollar."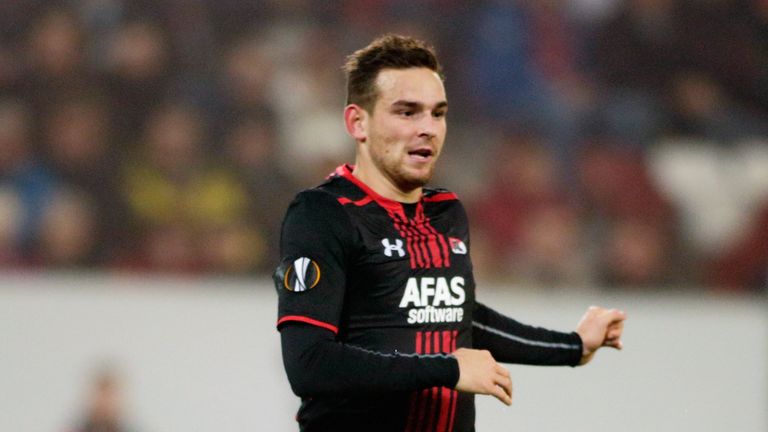 He added: "I think the ideal system is to be able to identify these guys playing just before they start becoming household names. There's one player, Vincent Janssen, who I was looking at, who was playing at a second division team in Holland at the time. He was under the radar. He's now, a few years later, scored for Holland and is being linked with a lot of top teams.
"So there are players in these leagues who are under the radar but it is getting to them before they become recognised on the world scene. There's so many over the years, players we've looked at when they were playing down at much lower leagues and they've gone on to have great careers. Janssen hasn't actually moved yet, he is still playing for AZ Alkmaar, but the way he is going he is probably going to end up going for fortunes." 
One criticism of Celtic's transfer dealings in recent windows has been their tendency to turn to players from within the Scottish game, but McGuinness claims that is nothing new.
"We always had an eye on the Scottish league, we were very up to date on how anyone was playing there, Gary Mackay-Steven was always being watched," he added. "The guys who were showing to a decent level were always on the radar, just at certain times there was a different focus.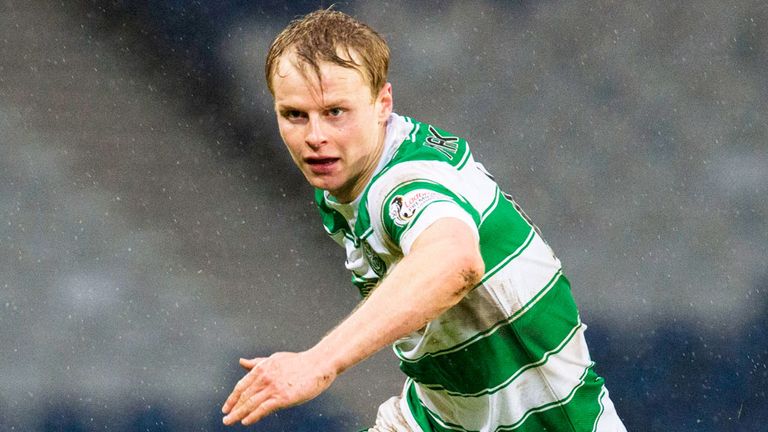 They're not going down that road as much because of the lack of CL, so maybe they're now turning their attention more towards the Scottish league.
"Under Neil Lennon, the focus was on keeping things strong for the Champions League so they were obviously looking for players who could compete there, maybe now not so much.
"They're not going down that road as much because of the lack of Champions League, so maybe they're now turning their attention more towards the Scottish league. But the Scottish league was always monitored, and there'd be reports coming in from every game being played in the league, there was always a set of eyes at each game."
Recruitment isn't an exact science, of course, and McGuinness acknowledges the club did miss opportunities in the past - Seamus Coleman came on trial and went without being signed up, before going on to prove a huge success in England.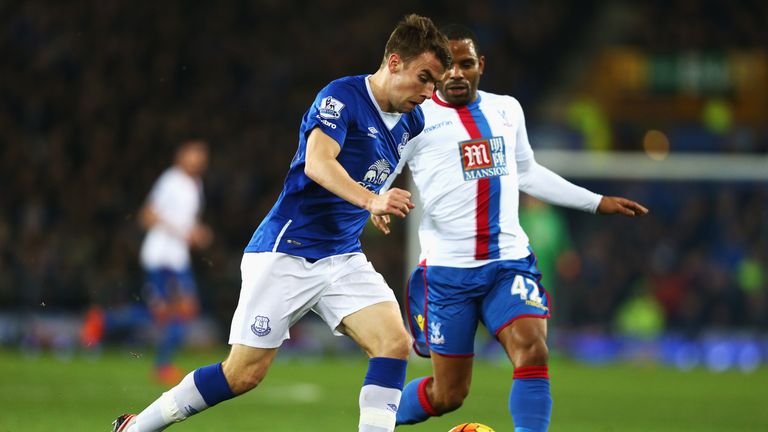 "Cases like Coleman are difficult," said McGuinness. "It's perhaps taking into account the bigger picture, that they are on trial, that they are still developing, they are young guys, and there's a lot of growth to be had, there's an opportunity to be had.
"Maybe sometimes clubs are making the decisions a bit too quickly on some of these guys, in and out, it's going to come back and haunt you at some point, it's maybe about giving more time to settle into their surroundings before decisions are made."
As McGuinness has touched upon, Celtic, like all British clubs, are restricted in their efforts to bring in new players due to work permit issues limiting which countries it is feasible for them to scout in. He admits there is an argument for loosening those restrictions to help advance the game in Scotland.
McGuinness said: "It's a 50/50 balance. It would be to the detriment to the development of some of the young Scottish players trying to break through. However, if you are looking to improve the quality of the league, and the quality of the players in it technically, then they definitely should be looking to relax it.
"For example, teams like Benfica, Porto or even some teams in the Belgian leagues are able to bring in various nationalities, which improves everybody at the club.
"It's not just the foreign nationals that they improve, they improve all the players at the club, so I think they definitely should be looking at that even if there was a cap. If there was cap or something maybe you could have five players, it would definitely improve the quality, and better players are going to breed better players."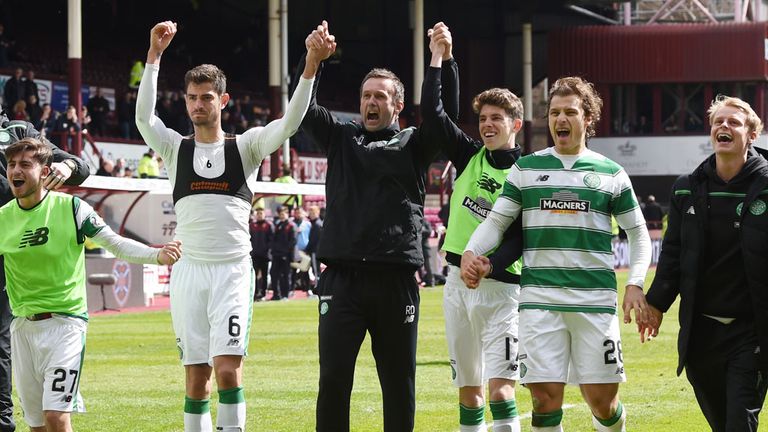 Much of the focus in the coming weeks will be on who is brought in to replace Deila in the Celtic dugout, but for McGuinness it is vital Celtic and all Scottish clubs maximise their returns on all their summer signings.
"I think scouting is the most important factor because it's where your main money is going to come from," he said. "If you can get your scouting right, you can get it done in a way in which you can get a regular flow of transfer successes.
"With the lack of TV money, you don't have the back-up of being able to go out and spend that revenue on players so you have to rely on what you're bringing in on transfer profit.
"So when you sell Van Dijk, Forster, Wanyama, they set you up with the opportunity to then go into the market the next season to bring in the next level of player so I think the scouting department is massively important.
"If it's not making profit, it's not working. So it's as black and white as you can get. If it doesn't work, you're not going to be making money, especially not in Scotland."