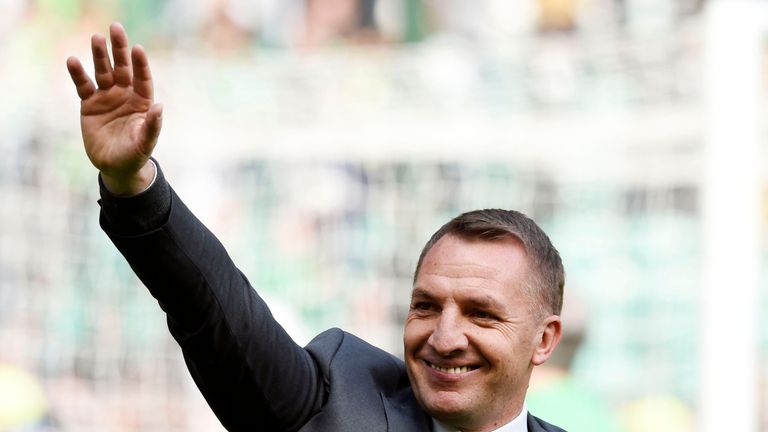 Celtic manager Brendan Rodgers wants to work in the Premier League again but says it will be "no time soon".
Former Liverpool boss Rodgers has already cooled talk of replacing Arsene Wenger when the Frenchman steps down as Arsenal manager at the end of the season.
The 45-year-old has three years left on his contract and is one game away from an unprecedented double treble after a 5-0 victory over Rangers on Sunday wrapped up the Premiership title.
"I woke up here on Monday morning as the manager of Celtic, believe it or not the sky is blue here in Glasgow, and I'm in the best job in the world," Rodgers told TalkSPORT. "I absolutely love it here.
"I've got huge respect for Arsenal as a club. When I started my coaching career Arsene was just coming into the club and I learned so much in that period as a young coach watching him and watching his dignity and class and how he dealt with everything, so it's a club I've got huge respect for.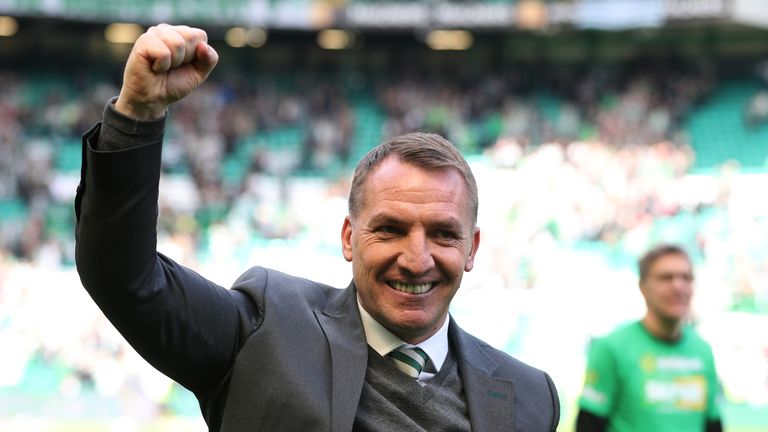 "But I'm so happy here at Celtic. I'm in a job I love, it's a huge club with big expectancy and big pressure.
"I would love to work in the Premier League again one day, but I'm hopefully going to be coaching for another 20-odd years. So it's no time soon.
"I'm so happy. I have a great loyalty to the board here, who have been so supportive of me. And from the first day I walked in, the supporters have given me everything. I feel a loyalty to them to ensure we keep moving the club forward and keep progressing."