Brendan Rodgers has hit back at a police report that claimed Celtic's lap of honour against Rangers caused a violent reaction in the crowd.
An internal police memo, revealed this week, has called for an end to Celtic's "post-match celebrations on the pitch", after saying the players' actions were directly linked to a response by the Rangers fans following the match at Celtic Park in September.
Reports from the game say a number of the away supporters surged forward as Celtic's players walked past, knocking over wheelchair users in front.
When asked if the lap of honour was to blame for the incident, Rodgers said: "I think that is a little unfair. When I first came into Celtic, I said to the players that the connection with the fans is going to be absolutely critical. That synergy is vital if we are going to succeed.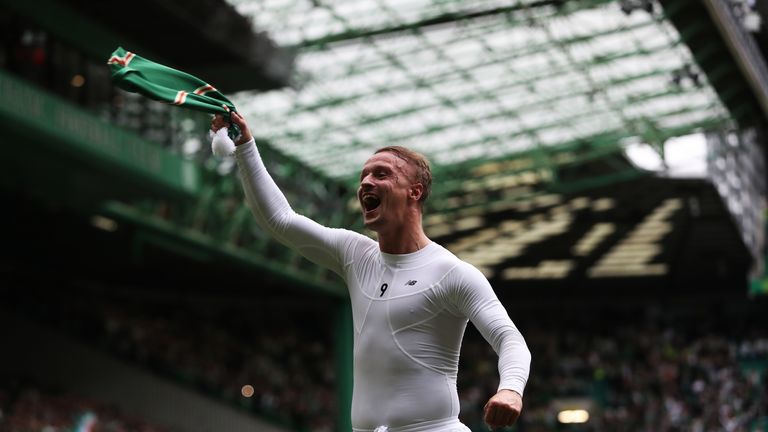 "I made sure that after each game, whether we win, lose or draw, that we always acknowledge the supporters.
"It is unfair to put the responsibility of away supporters on to Celtic players. Our aim was never to antagonise or provoke any support, especially in a Celtic-Rangers game.
"We will always respect our own supporters."
Rodgers also confirmed that both Scott Brown and Tom Rogic are available for both their Europa League tie at Rosenberg and the Scottish League Cup final against Aberdeen.