Brendan Rodgers has warned Rangers that restricting the Celtic away support may not be an advantage in Saturday's Glasgow derby at Ibrox.
The Hoops will have just 750 fans in the ground for the Sky Live clash after Rangers cut the traditional 7,000 away allocation for derby games.
Get Sky Sports Football to see Rangers v Celtic
Rodgers, who also revealed left-back Kieran Tierney is still a doubt with a hip injury, said: "My feeling always is that it is better in both grounds whenever both sets of supporters are there.


"However, they are not. There will be about 750 of our supporters there. We hope the whole game can pass safely and there's no issues around that and it is just the football.
"But it can work for and against you as the home team in that situation, when you have predominately the support in the ground. It can add something to the players either a positive or a negative."
Celtic are three points clear of Rangers at the top of the Scottish Premiership, and Rodgers is unbeaten in 12 games against Rangers since taking over in 2016, with 10 wins and two draws.
The Scottish champions came through a tough test against Aberdeen on Boxing Day with Scott Sinclair's hat-trick helping Celtic to a thrilling 4-3 win at Pittodrie.
Rodgers says that although he respects Steven Gerrard's team he is only focused on his own side playing well and getting three points.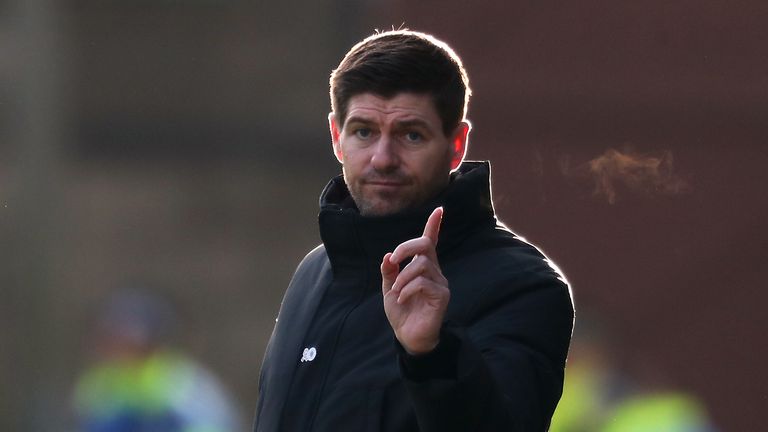 He added: "We just have to approach the game as we always do with our own way of working, respect Rangers are a good team who have had some very good results this year and give them the respect they deserve, as we do every team.
"We will look to focus on our own game, look to play well and get a win.
"We arrive into this game here performing well which is important. The players are confident but we know we always have to work.
"I've always been one to focus on my own team. I always respect the opposition but we create our own standard and look at our own game and that's what's important.
"At the end of the game we'll either be in a good position or a really good position, it's still very early in the season.
"If we get the win we want we will be in a very good position with a game in hand and a number of points clear.
"But still a long way to go. It is only the end of December. We will be thankful for the break when it comes and we can recharge and re-set again and hopefully push on in the second half of the season.
"The records aren't important. It's more about how we play and giving the supporters what they want which is to win and win well."