Rangers supporters are in a bizarre chart battle with Little Mix fans as they bid to get striker Joe Garner to the Christmas No 1 spot.
The Dave Clark Five hit from the 1960s, 'Glad All Over', has been adopted by Gers fans in tribute to Garner and they have now started a push to get the song to the top of the charts in time for December 25 - much to the annoyance of Little Mix followers.
The pop band are also looking to secure a Christmas No 1 with their song 'Touch', with Little Mix fans taking to social media to voice their displeasure that football supporters could take the top spot in the charts this year.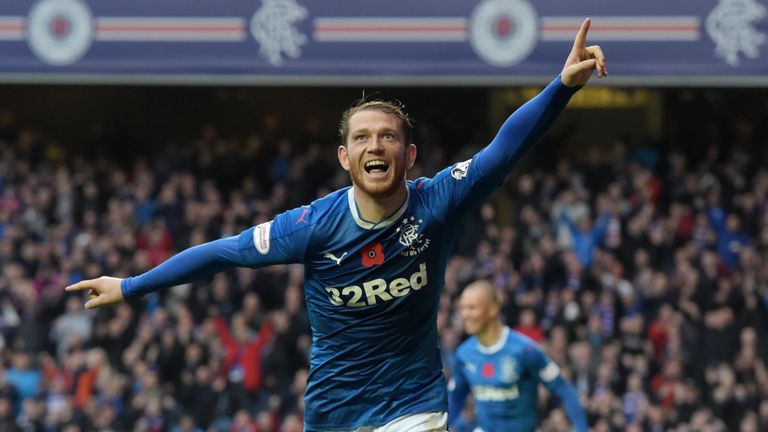 Rangers fans have changed the lyrics from 'I'm feeling......glad all over' to 'We've got......Joey Garner' and the song was sung throughout their recent 2-1 win over Hamilton.
The song, which was at No 1 on the iTunes charts, had fallen out of the top five on Wednesday but many supporters on social media have been pushing the Twitter hashtag #JoeyGarnerChristmasNumberOne and pitting the two songs against each other.
The song is also a favourite of Crystal Palace fans, with the team walking out to it before games at Selhurst Park. The squad which reached the 1990 FA Cup final also released a cover version of the tune.
Garner joined Rangers from Preston for £1.8m in August and has become a cult hero for Ibrox fans.