Kenny Miller admits he was left "devastated" by his departure from Rangers but insists he has no plans to retire after leaving Ibrox.
Miller, along with club captain Lee Wallace, was fined and suspended after a dressing room incident following the Scottish Cup semi-final defeat to Celtic at Hampden Park in April.
While Wallace has since had his suspension lifted, Miller left the club after his contract expired on June 1 and the former Scotland international admits his controversial departure was tough to take.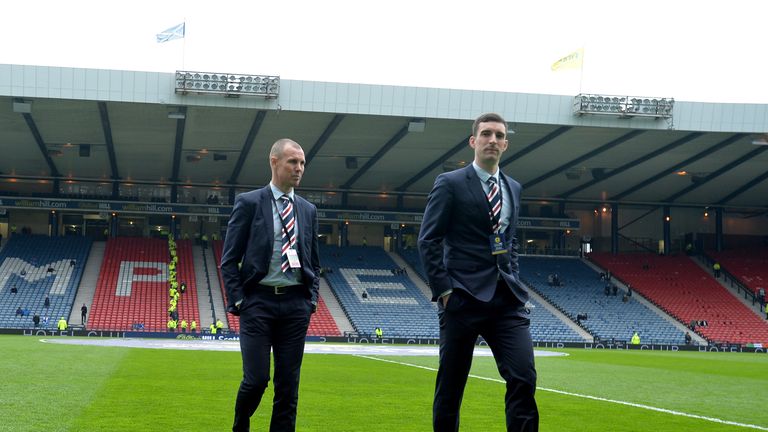 "It was very disappointing. I was devastated to be honest," said Miller, who spent nine seasons with Rangers over the course of three separate spells. "I was really hurt and upset with the way it had to end.
"Obviously it was taken out of my hands but when you've played for a club that length of time, over three spells, and you don't get the chance to pull on the jersey for the last time and play in front of your home crowd.
"When I first came here 18 years ago, over time I've built relationships with people and to not even get the chance to say goodbye to them… it was really disappointing."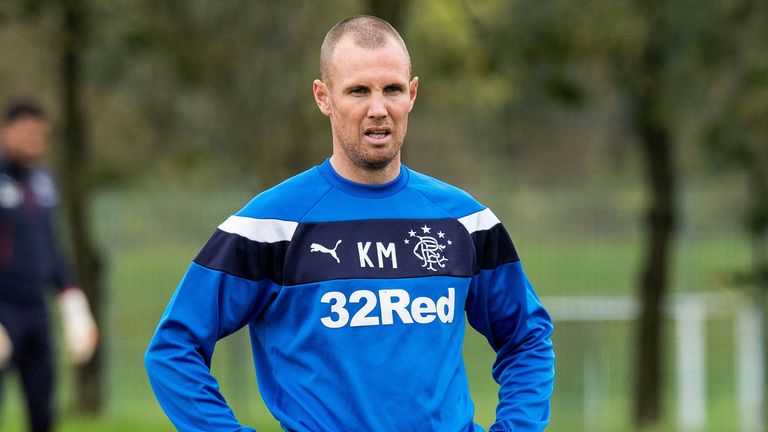 Miller denies he was involved in a heated bust-up with then-manager Graeme Murty after the Scottish Cup semi-final defeat.
PFA Scotland has submitted appeals to the SPFL on behalf of Miller and Wallace over the fines issued to them by Rangers, and the former admits he has been left frustrated by the ongoing speculation surrounding the incident while the appeal process takes its course.
"It has been tough," said Miller. "There's a lot of things that have been said - alleged bust-ups and things like that.
"What I can say is that at no point did I have any bust-up with the manager after the game. When you keep reading that it is frustrating.
"There is a process ongoing at the moment and I've just got to ride it out for the next weeks, months, however long it is going to take for this to come to an end."
Miller insists he is not yet ready to retire and is open to the possibility of becoming a player-coach, with newly-promoted Livingston touted as a potential destination for the veteran striker.
"I feel great, I feel fit and still train as hard as I possibly can," said Miller. "To be honest what has happened at the end of last season has made me even hungrier.
"I am dying to get back to work. I'm really looking forward to getting back with a new challenge."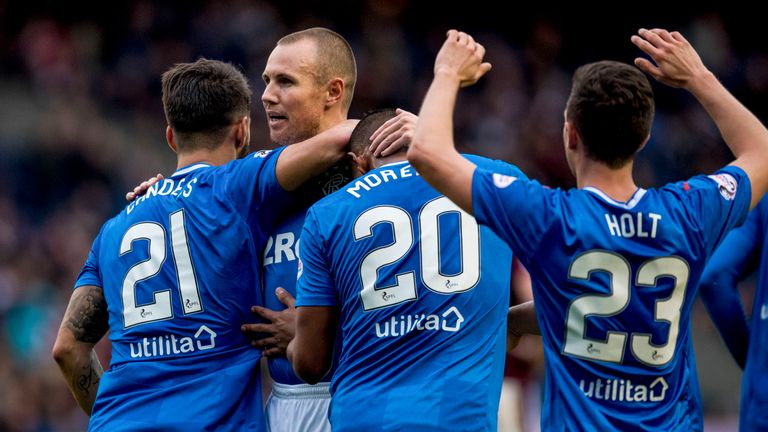 When asked if he would be interested in becoming a player-coach, Miller added: "I've been speaking to a lot of people to get a bit of advice on it.
"Is it possible for a start? Is it going to be too much hard work knowing how I am? It might be tough to combine them.
"Everybody else thinks it's probably one or the other but playing has to be a big part of it for me. You are a long time retired.
"You speak to any ex-players that have retired and they always say play as long as you can. So that is definitely something I'm thinking about, but when you get these opportunities you have to give it a lot of thought."