Paul Gascoigne deserves to be in Hall of Fame, says Rangers boss Steven Gerrard
By Shona Duthie
Last Updated: 19/10/18 3:49pm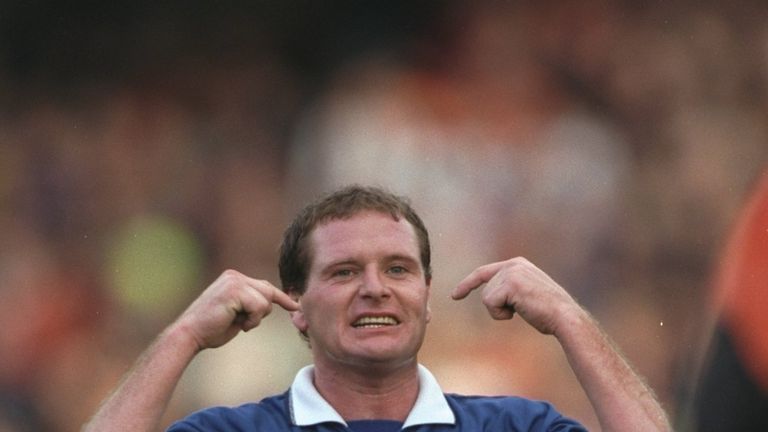 Paul Gascoigne deserves to be in the Scottish Hall of Fame, according to Rangers manager Steven Gerrard.
Sky Sports News had previously reported at least one SFA board member would have boycotted any dinner where Gascoigne was inducted.
It was then revealed by the Scottish Hall of Fame they had withdrawn his nomination due to concerns over his well being.
However, Gerrard stated: "Paul Gascoigne is my hero. A player I admired an awful lot. I bought the VHSs, the CDs, the shirts - all the memorabilia that comes with Gazza.
"He's my hero, so I'm disappointed for him of course. It's a shame because as a player and a talent and a man, he deserves to be in there.
"I don't know the circumstances [behind the decision] so I've got nothing more to add to it. But I'd just like to echo that fact that I love Paul Gascoigne and that's all I need to say on it."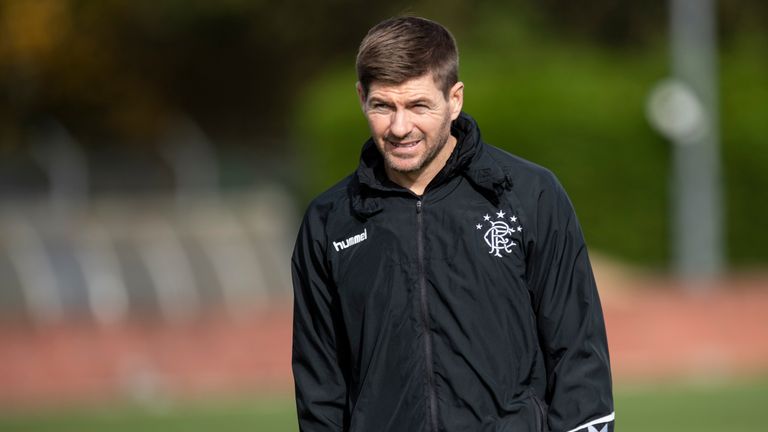 Gascoigne had some of the best seasons of his career at Rangers where he scored 39 goals in competitions during his three years in Glasgow.
The 51-year-old said he does not need to be in the HOF to know how good a player he was and how much he was loved by supporters.
Watch Hamilton v Rangers on Sunday. Coverage begins on Sky Sports Football at Sky Sports Main Event and 1pm.