Rangers hit with five SFA charges after reaction to Daniel Candeias red card at St Mirren
By Sky Sports News
Last Updated: 28/11/18 11:13pm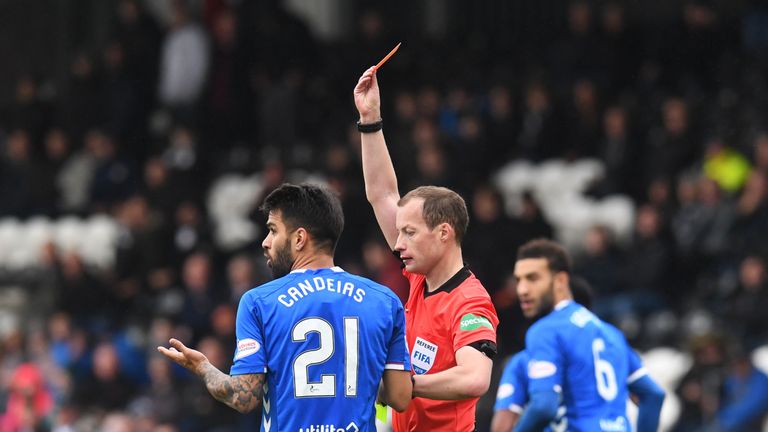 Rangers have been hit with five SFA disciplinary charges following their criticism of referee Willie Collum after their match against St Mirren.
The club launched a formal complaint against Collum and publicly criticised the match official and the SFA appeals process after failing to overturn a second yellow card received by Daniel Candeias in the game on November 3.
Candeias scored the opening goal in the 2-0 away victory but was then booked following an altercation with Buddies defender Anton Ferdinand as he celebrated Alfredo Morelos' goal.
Rangers have been accused of criticising a match official in such a way as to indicate bias or incompetence; bringing the game into disrepute; not acting in the best interests of football, and two other charges which partly relate to sportsmanship and acting towards the SFA with good faith.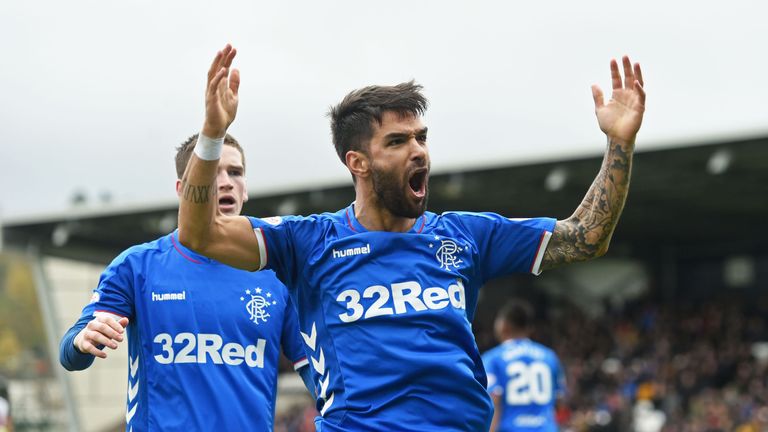 The club have been given until Tuesday to respond, with a hearing pencilled in for December 19.
Rangers submitted an appeal against the yellow card during their win in Paisley under one of the two premises allowed - that of mistaken identity - after Candeias appeared to do nothing untoward during his clash with Ferdinand.
After losing their case, Rangers stated it "defied belief" Collum had been handed one of the biggest matches in Scottish football that weekend - Aberdeen against Hibernian - while Candeias was suspended.
An official statement added: "Furthermore, it is understood that a number of people within the Scottish FA are in no doubt Mr Collum's judgement was flawed and Rangers shall also now be submitting a formal complaint about the performance of this referee.
"The manner in which he reacted to an incident involving our player made it obvious he did not give due consideration to his decision.
"This is by no means the first time errors of judgement have been made in matches involving this official and clearly there is an underlying issue which requires to be addressed."
It later emerged that Candeias had been booked partly for "making gestures" towards the St Mirren defender seconds earlier after Morelos scored to make it 2-0.
Rangers confirmed soon after the written reasons for their appeal failure were published that they had issued a formal complaint against Collum.