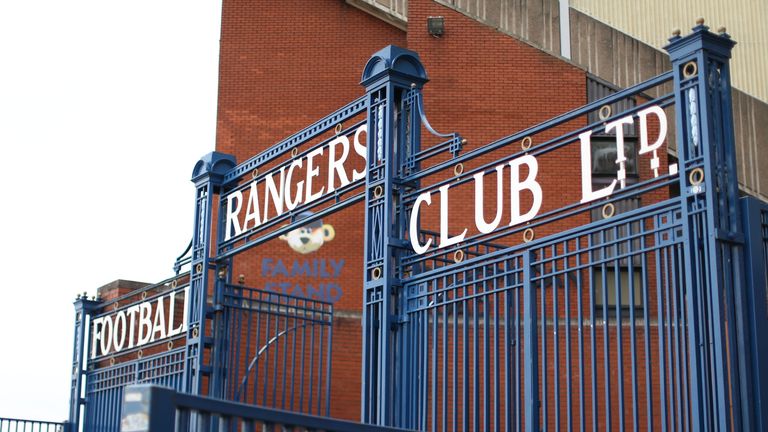 Rangers' largest shareholder has sold its 16 per cent stake in the club for almost £2.7m in a bid to prevent Mike Ashley taking over at Ibrox.
Isle of Man investment group firm Laxey Partners has now sold its total of 13.3m shares to a consortium of Scottish businessmen made up of Douglas Park, George Letham and George Taylor.
Letham has already loaned the club £1m earlier this year, while Taylor bought a 3.2 per cent stake in the club last month, which means the consortium becomes the majority shareholder with 19.5 per cent of the club.
They have offered the Rangers board £6.5m to underwrite a share issue which the Ibrox club requires in order to recoup £8.3m in losses.
Laxey chief Colin Kingsnorth has now shown his hand, accusing chairman David Somers of being a "wet fish" and admitting his disillusionment with the current Ibrox regime after Norman Crighton, Laxey's man on the board, decided to quit earlier this month. 
The SFA has already blocked Ashley's attempt to raise his stake in the club to 29.9 per cent after ruling it would breach "duel ownership" regulations but Kingsnorth believes the best way to stop the Newcastle owner is from within Ibrox.
"I sold because a fans-based group were hopefully going to be the best placed to take on Ashley's power," said Kingsnorth.
"After Ashley removed Norman Crighton, Ashley's most vocal critic, it was obvious David Somers was just a wet fish agreeing anything Ashley wanted."
Promising midfielder Lewis Macleod has joined Brentford for a reported £1m fee in a further bid to help balance the books, despite the Light Blues recently borrowing £3m from Ashley.