Aberdeen demand greater 'transparency' on Hampden Cup ticket allocation
Last Updated: 10/10/18 4:47pm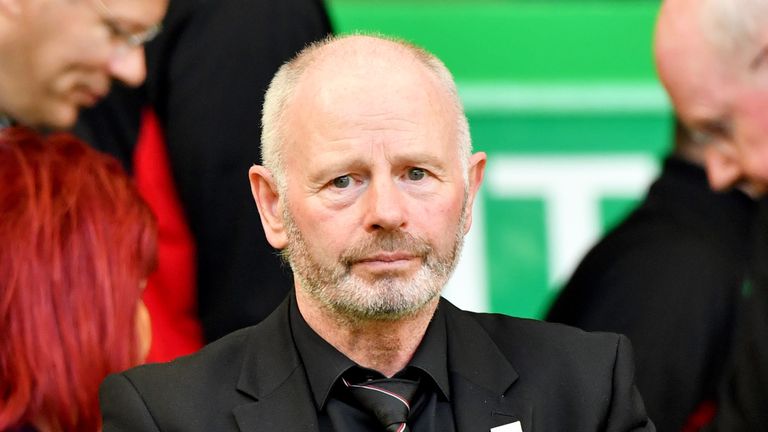 Aberdeen have called for greater "transparency" on ticket allocations for major cup clashes at Hampden, after forcing the SPFL to give their fans a bigger share for this month's Cup semi-final showdown with Rangers.
The Dons were initially awarded just 16,800 seats for the October 28 meeting with Glasgow side.
But they could now be cheered on by 20,300 fans - with more able to access the best seats in the national stadium's south and east stands - after persuading the Scottish Professional Football League to give them a larger cut.
However, the process has frustrated Pittodrie bosses.
Aberdeen director Rob Wicks said: "Whilst we are pleased that we have now been able to secure a larger guaranteed allocation of 20,300 tickets for our supporters, the fact that it's taken 10 days since the semi-final draw leaves a lot to be desired.
"These unnecessary delays surrounding the venue and kick-off time of our match have impacted upon the time available to sell tickets.
"Last Friday we were told we'd get the North Stand if we sold substantially all of our initial allocation of 16,800 tickets.
"In good faith we gave this information to our fans - only to find out yesterday that in order to get the North Stand we'd have to sell virtually all of our initial allocation of 16,800 tickets in a matter of just a few days, putting us in an impossible position.
"I'm sure we can all appreciate the SPFL's desire to see a full stadium and maximise ticket income for these high-profile fixtures but moving forward, allocations have to be done on a basis which puts supporters first and without the time constraints we have seen here.
"We at Aberdeen are calling for more transparency within the game in Scotland. Our fans deserve to know these facts. We must put fans first. We sincerely hope the SPFL will have learnt from this experience and that we don't see a repeat.
"Let's have the Red Army at Hampden in numbers and give the team all the support they need as we look to secure our place in the final."
Wicks' call comes just two days after Dons chairman Stewart Milne also spoke out to request a "summit" to discuss their frustrations with the Scottish Football Association and the SPFL's disciplinary procedures.