Monaco midfielder Fabinho says he is planning to leave the Ligue 1 side at the end of the season.
The 24-year-old, who admitted his desire to join Manchester United in June, says he has no intentions of departing in the January window.
The Brazilian extended his contract at Monaco to run until 2021 last year but admitted his regret at not having left the club before the beginning of this season.
"Ordinarily, it's my last season at Monaco. Nothing is signed," he said.
"During the transfer window and even a month afterwards it was a little difficult to live with the situation. But I don't think about it anymore, I've turned the page.
"[As for leaving in January] I don't think so. I have had no contact [from other clubs] and I'm secure at Monaco."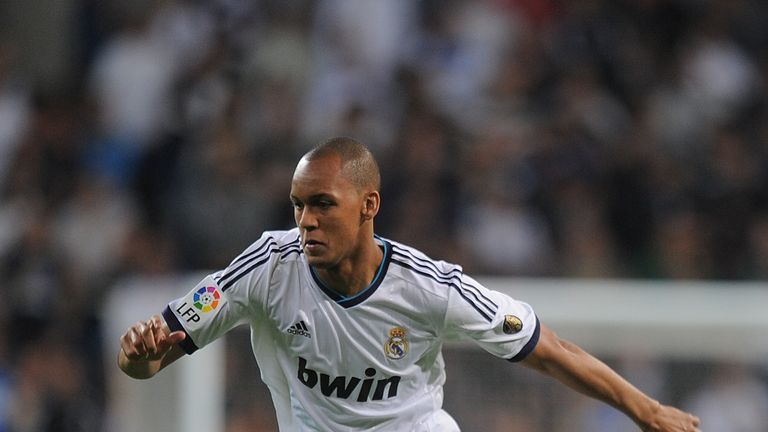 Newspaper reports have also linked the midfielder with a transfer to Atletico Madrid after a possible move fell through over the summer due to the La Liga side's transfer ban.
Fabinho feels he needs to rediscover the form he enjoyed during the 2016-17 campaign to earn a transfer away from the Stade Louis II stadium.
"Yes, it's a possibility, but nobody from Atletico has spoken to me or my agent," he said.
"I have to demonstrate that I'm still at the level to play in teams like that. I know that I'm not the Fabinho of last season and it's hard to explain why."
Monaco's vice president Vadim Vasilyev told Sky Sports News in October that the club will consider selling Fabinho in the summer after "strong" interest from Manchester United and Manchester City in the previous window.
"He's one of the key players in our squad, a very regular player," said Vasilyev.
"He's very important, we can always count on him. We are very happy that we managed to keep him. I think this is one player you want to keep forever.
"But we realise in Monaco we have a certain model, that at a certain moment when we feel it's right we have to let players go in order to be successful again. This is not only about money; this is more about being successful."
Asked if he expected Fabinho to stay in January, Vasilyev said: "Yes, that's the idea of course. You never want to make any major changes in January, except something really extraordinary."