Monaco manager Thierry Henry has confirmed they are interested in signing Chelsea's Michy Batshuayi.
The striker is set to have his season-long loan at Valencia cut short this month, with the La Liga side confirming they were negotiating the 25-year-old's exit.
Henry worked with the player during his time as Belgium assistant boss and hinted at the value of Batshuayi's Ligue 1 experience at Marseille.
"Michy? I know him, we rubbed shoulders with Belgium, he is a player who can be interesting," Henry said.
"But again, nothing is done. You have to be patient. It's important that players know the championship, though."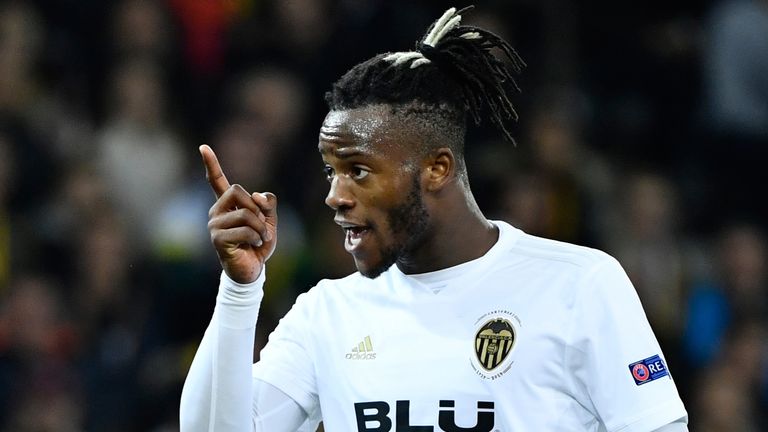 Batshuayi has scored only three goals in 23 appearances for Valencia in all competitions this season, having previously played on loan for Borussia Dortmund last year.
Sky Sports News reported on Thursday that Everton are among the clubs keen on Batshuayi - but only if they can get him on a permanent deal.
Everton manager Marco Silva played down speculation about a January move for Batshuayi, with the Toffees needing the buy the player outright having brought in Chelsea defender Kurt Zouma on loan in the summer.
"We are aware of the market, we know what's happened, but it is not something which is a priority for us," said the Portuguese.
"Because we spent some money last summer it is not easy spending big, big money in all the markets.
"For us to do something in this moment it would mean another player would leave the club and it is not something in our mind.
"If you do something it because something has happened in our squad."