David Beckham wants to sign Zlatan Ibrahimovic for MLS team
By Paul Vinnell
Last Updated: 21/12/15 3:25pm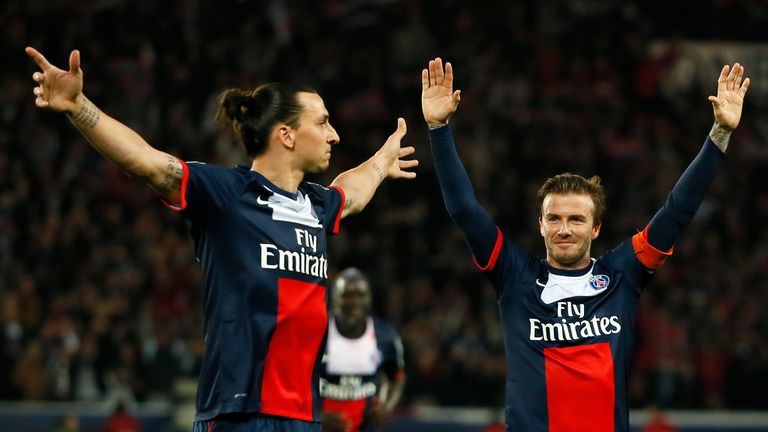 David Beckham says he wants to sign "born winner" Zlatan Ibrahimovic for his proposed Major League Soccer franchise.
Former England captain Beckham played alongside Ibrahimovic at French champions Paris St-Germain before announcing his retirement from football in 2013.
The former LA Galaxy star has announced his intention to begin an MLS franchise in Miami and his team of investors has acquired land in the Overtown neighbourhood. They have been given MLS approval for the franchise, so the attention could soon turn to which stars will pen contracts.
And he told Swedish newspaper Aftonbladet that the Sweden international star is top of his list of targets.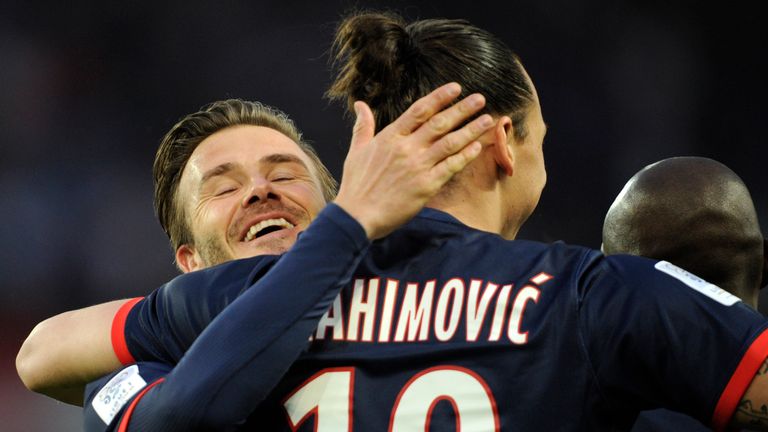 "We have received permission to build an arena and it will take three years ... maybe two, at best," he said.
"If Ibrahimovic is still active, then I want to buy him right away. He is a physically magnificent specimen, so it's entirely possible.
"Who does not want a man who is prepared to kill to win?"
Ibrahimovic has long been linked with a move to the Premier League, this despite the Swede's insistence on loving life with the French champions.
The 34-year-old is on yet another hot streak in front of goal with PSG, but Beckham says Ibrahimovic's success does not surprise him.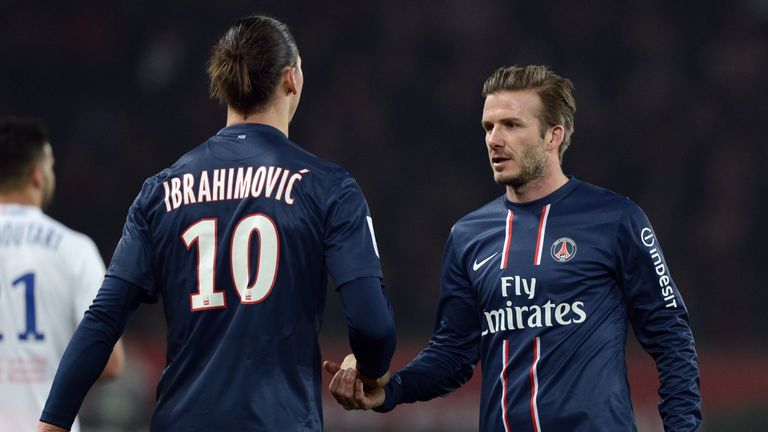 "I've played with or against the very best in the world," Beckham said. "I want to say that I have never met anyone who was so serious during both practice and games.
"When I came to Paris I knew that he was an incomparable talent as a player, but he'd be so tough and merciless on himself at all times, I had no idea.
"He is a born winner. He is a beast with huge self-confidence, and I'm one of his biggest admirers."