Paris Saint-Germain head coach Thomas Tuchel is "worried" star striker Edinson Cavani could miss Tuesday's Champions League clash with Manchester United after limping off against Bordeaux.
Cavani scored from the spot just before the half-time whistle of the 1-0 victory but appeared to injure himself in taking the penalty.
Tuchel took no chances and immediately substituted the Uruguay international.
His absence against United would be a big blow for the French champions, with Brazilian star Neymar already sidelined for both legs of the tie by a foot injury.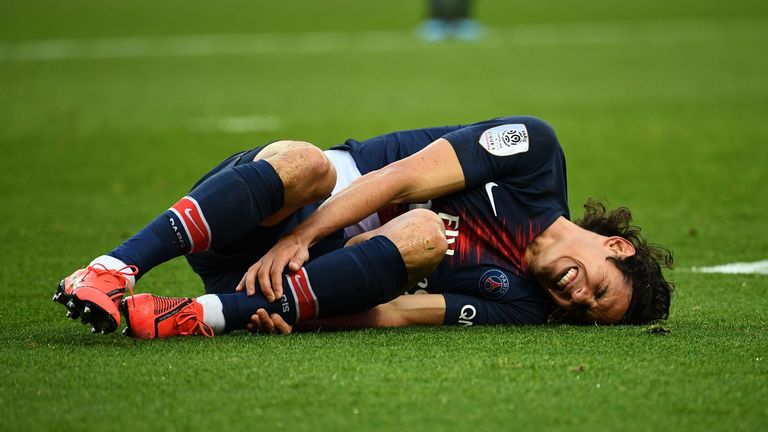 Speaking after the game, Tuchel said: "Not good news. Perhaps it is not the main muscle [thigh], but one nearby. In any case, we must wait. I have not seen Edi yet, nor the doctor. For Manchester United, I do not know yet, I simply do not know.
"If he comes off, obviously I am worried. Striking the ball and having to come off is concerning. If Edi is not there in Manchester, of course it is big.
"Yes, there has been a lot of bad luck - we do not have a second Edi, or Neymar."
The good news for PSG was Italian midfielder Marco Veratti playing 59 minutes on his return from an ankle injury, before being replaced by Nikola Maksimovic.