Gareth Bale a candidate for Ballon d'Or next year if form continues, says Guillem Balague
Last Updated: 11/01/16 6:31pm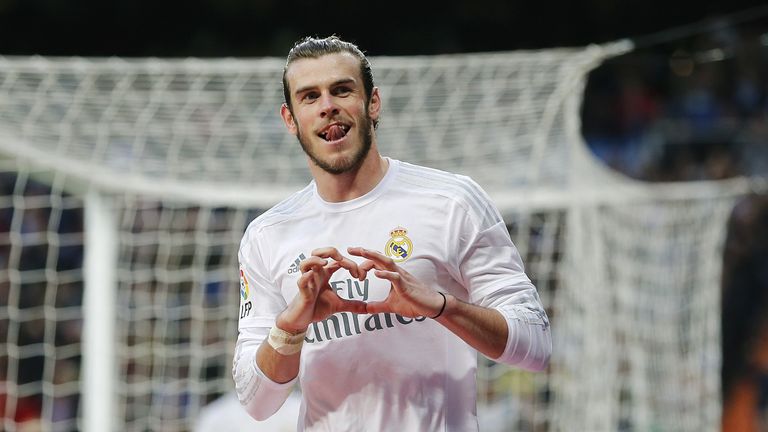 In his weekly column, Sky Sports' Spanish football expert Guillem Balague discusses Gareth Bale's Ballon d'Or chances in 2016, Zinedine Zidane's start at Real Madrid and Lionel Messi.
Balague also answers your questions on Antoine Griezmann, Aaron Ramsey, Diego Simeone and Gary Neville.
But let's start with our pundit's view on Bale and his performance in Real's 5-0 win over Deportivo...
Brilliant Bale
With 12 goals to him name, Gareth Bale is only two goals away from Cristiano Ronaldo and Karim Benzema. He's scored eight goals in his last four matches and has been Real Madrid's best player in the last month.
In my opinion, his performance against Deportivo was his best display in a Real shirt. Not only because of his goals - two of them came from headers which makes him the best goalscorer of headers in Europe - but the fact he can now move freely and more importantly it's accepted by both Ronaldo and Benzema. 
Bale feels the confidence of Zidane but more than that he actually feels that Ronaldo sees him as a star, not just a friend of the president. That's the biggest thing that's happened to Gareth Bale.
Yes, he was disappointed by the departure of Rafael Benitez for one reason - he felt the team was not working as a team and the former manager was putting a lot of work in to getting them together as a team.
However, Bale is in a very good dynamic which started a month ago and now the front three of Real Madrid have scored one more goal than the front three of Barcelona in the league, despite the injuries and the fact the BBC have only started together in 10 of 26 games.
I think Gareth Bale will be a candidate for the top three in the Ballon d'Or if he continues in this vein of form and if Ronaldo disappears from the equation.
Bale would then become the big star at Real and that's very important for the Welshman's top-three chances.
Zidane's euphoric start
I dread to think what might have happened if Real Madrid v Deportivo had been one of those accidents in terms of games you dominate, but hit the post three times and Deportivo score once with their only chance to win the game. It happens sometimes.
There seems to be such a need to feel that Zidane is the new Messiah for Real Madrid. All the euphoria that has been taking place after the 5-0 reminds me of Monty Python's Life of Brian when they shout about the arrival of the Messiah when it is not really the Messiah.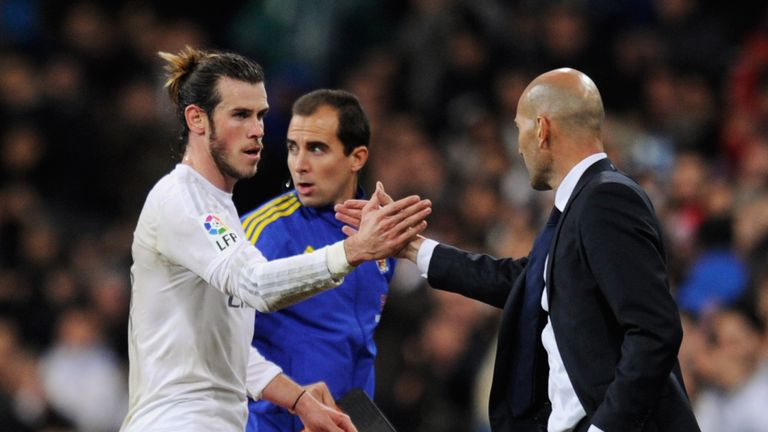 It suggests the urgent need of a Messiah at Real, but they also needed a change of atmosphere, it's quite clear now. The same players that weren't playing fully for Rafa Benitez changed their attitude completely which shows you how important the players are these days and how much they govern what happens on and off the pitch. They are the bosses.
Another thing that now seems clear is that this squad, and in particular the Real Madrid galacticos, are more comfortable with the Zidanes, Ancelottis and even Del Bosques of this world where they do not want many instructions.
It doesn't mean that those instructions are not needed. In fact, they are vital for the long run but in the short term coaches like Zidane and Ancelotti can get a lot out of this side.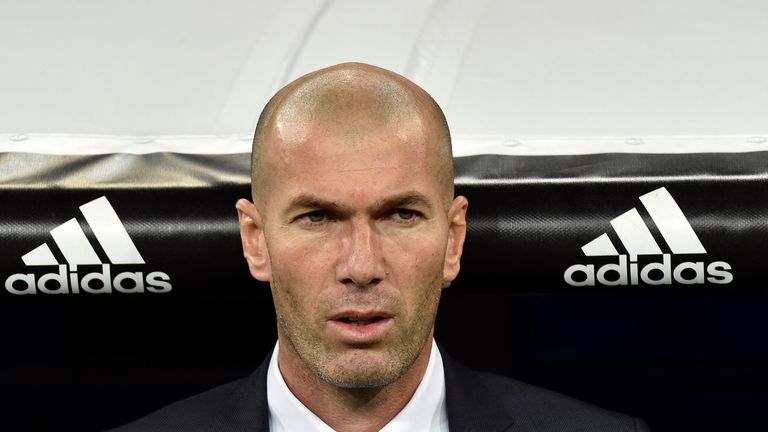 Rafael Benitez will make Real Madrid win the league in the longer term, while Zidane helps the team go close to winning the European Cup again.
They only need to win seven games but for the long run you need more than euphoria.
Messi still the man
I know a lot of people say there is nothing new to say about Messi but I think there is something new to say about the Argentine after every single game he plays.
Take the reaction of the Barcelona players - the players that see him train everyday - they say they still get amazed by what he does during games. But the most amazing thing is that in the next game he does it even better or does it again twice.
Nobody expected Messi to reach this level but now that he's here what nobody doubts is that he can maintain it for long enough.
As I said recently on Twitter, in an Irish pub in Zurich I had a conversation with somebody who said maybe Messi wins it this year, but Zidane will make Bale the Ballon d'Or winner next year.
This is the beauty of the non-logic, logic of football. That's what we love about it in the sense that Zidane has only been in charge for one game.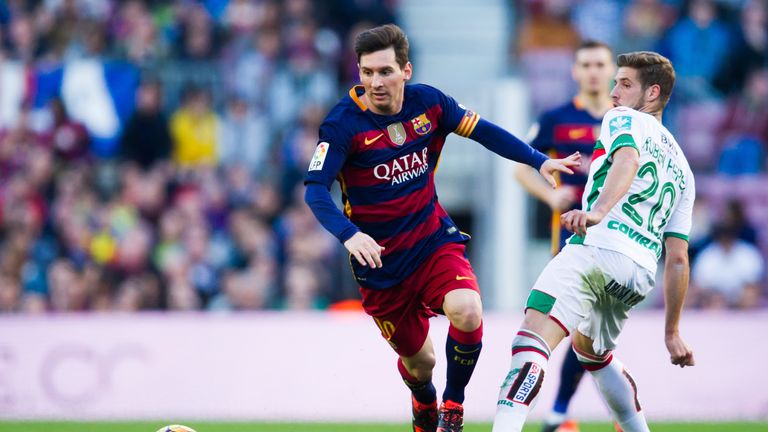 Bale had a fantastic game and has had a brilliant month but it's only been one game with Zidane at the helm.
We will have to wait and see whether Bale can win the Ballon d'Or while Messi is still around and hungry for success.
Guillem answers your questions…
Do you think Atletico will be able to keep hold of Antoine Griezmann? @AJTRIGGS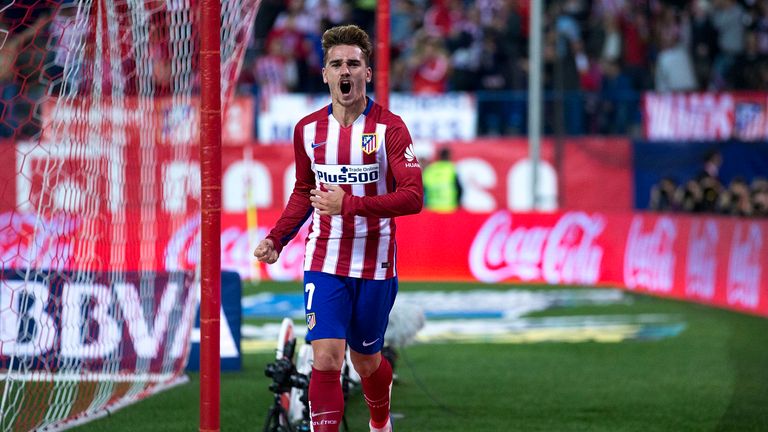 GUILLEM SAYS: Antoine Griezmann is going to think about his future in the summer because he knows he can go to a bigger club with bigger wages. However, he needs to be happy. Yes he is open to the possibility of leaving in the summer and we know that Atletico Madrid sell for the right price. We are halfway through the season and Atletico have only conceded eight goals in 19 games and for 12 games they haven't conceded a goal.
Even though they have fewer points at this stage than the year they won the league, they are firm candidates for the title. The importance of Griezmann is crucial but as well as his goal the fact the squad is big is also a plus, with Yannick Ferreira Carrasco, Luciano Vietto and even Jackson Martinez all adding something. Augusto Fernandez is also an excellent addition for the position Tiago has left behind because of injury.
Any truth in Barcelona being interested in Aaron Ramsey? @kglover96
GUILLEM SAYS: Short and sweet - there is zero chance that is true.
What's the mood like in Valencia? Can you see signs of what Gary Neville's trying to do, despite their bad run? @mufcboy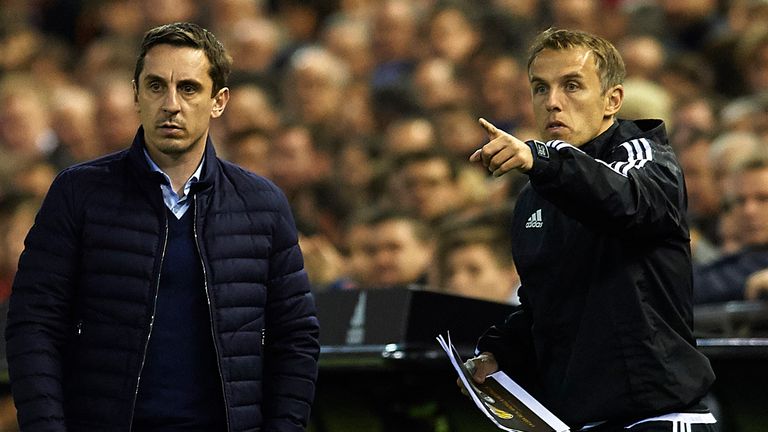 GUILLEM SAYS: It is five games without a league victory for Gary Neville at Valencia. Formations have been changed and Neville is still trying to find his best 11. I see a problem that will continue until the end of the season and they will not be able to change it. The squad is very badly designed. It's very unbalanced, very young and they have been paying some of the players like stars. They are not stars. They are only stars off the pitch but on it they are not showing that level at all.
There are a lot of problems in the side that I'm not sure Neville will be able to sort out. He's putting a lot of energy into it and the players are certainly more with him than they were with Nuno, but they are 16 points away from the Champions League places. That's a long way from their target for this season. Also, I'm already hearing voices that are criticising the fact it's too easy to be a Valencia player and too easy to be a Valencia coach. This will have to be answered by Neville not in the press conferences but on the pitch.
With Pep Guardiola to Manchester City closer, where do you think Diego Simeone could end up? @1986_hari
GUILLEM SAYS: I do not think Diego Simeone will leave Atletico Madrid in the summer. I am 100 per cent convinced Pep Guardiola is going to Manchester City in the summer. What's interesting is Manuel Pellegrini has got an offer from Chelsea and from other clubs in Europe so he will be in a good position to continue at the highest level. That's good news because I really like Pellegrini.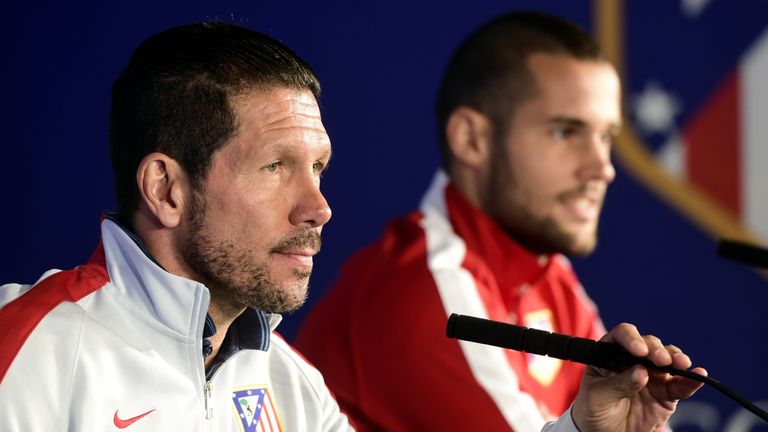 Where did it go wrong for Pepe Mel? Who next for Betis? @jonboy100
GUILLEM SAYS: Real Betis are five points away from relegation which is not a bad position to be in considering they have just come up into the top-flight. The problem is the fact they have picked up just two points from a possible 18 and the bad defeat to Sevilla in the cup. Betis feel they need a change. They've done it but it doesn't always work. Pepe Mel had a lot of good relationships in the squad. Sometimes it's good to bring in a fresh direction but we'll see if it works for a Betis side whose target is to stay in the Primera Division.