Gaizka Toquero returns to Athletic Bilbao where he is a cult hero
By Adam Bate
Last Updated: 08/01/17 10:57am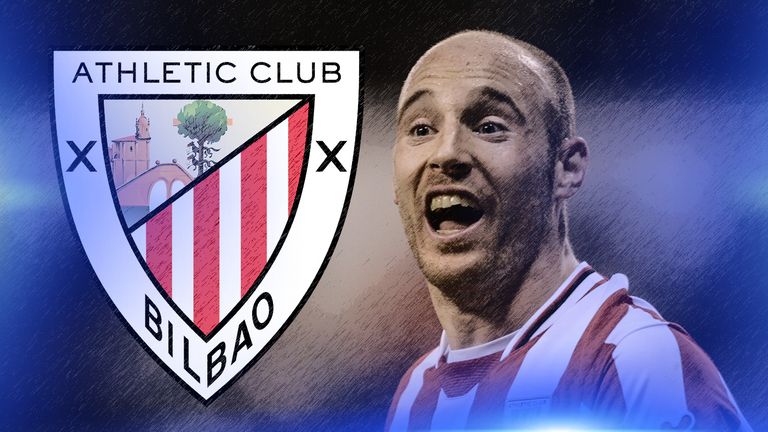 As Gaizka Toquero prepares to face Athletic Bilbao at San Mames on Sunday, find out why the Alaves striker is a cult hero there...
The balding and slightly ungainly figure of Gaizka Toquero is not the most talented player to don the famous Athletic Bilbao shirt. Far from it in fact. Nor is he the man among the Alaves squad who the home side will fear most when he returns to San Mames on Sunday.
He is not Alaves's top scorer, that's the Brazilian forward Deyverson. Toquero, meanwhile, has netted only once this season. He is not their key man, that's perhaps Real Madrid loanee Marcos Llorente. Indeed, he cannot be assured of a place in the visitors' starting line-up.
Toquero is not even the most talented ex-Athletic player making his return to the cathedral. That honour must go to Ibai Gomez, a popular figure with supporters there in his own right after making more than 100 La Liga appearances in his six seasons in the Basque capital.
But it is Toquero who will be assured the most rapturous of receptions should he get a run out at the stadium where he's so adored. Athletic supporters see him as the embodiment of the dream. He's the fan turned player who got to live out their fantasies like no other.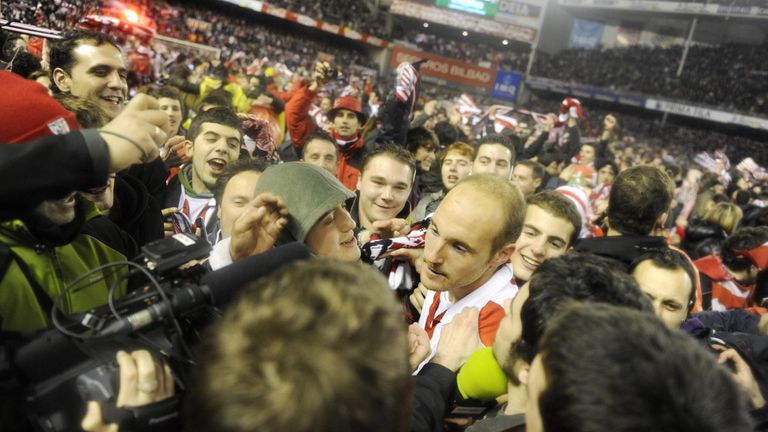 With arms and legs pumping, it wasn't always pretty. In truth, it was never pretty. But it could be effective. Most notably, having scored against Sevilla in the semi-final, there was his opener against Pep Guardiola's all-conquering Barcelona in the 2009 Copa del Rey final.
The fans knew he was no world beater, but the striker went mighty close that day before Barca dashed the dream. It was will versus skill and they loved him for it. As one chant went: "Neither Messi nor Aguero, Gaizka Toquero!" Another pushed his case for the presidency.
Speaking to Salvador Acha of Mr Pentland Club, an Athletic supporter group based in London and named in honour of iconic old coach Fred Pentland, there are fond memories of that game. "His early goal gave us hope we could win the trophy," Acha tells Sky Sports.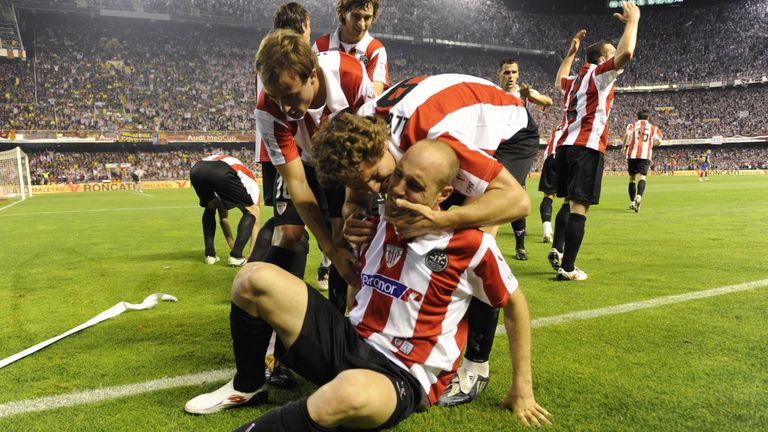 The following year Toquero defied the odds to become a regular starter under Joaquim Caparros, forming a fine partnership with Fernando Llorente. When Marcelo Bielsa arrived in 2011, he found a role as a super sub, initiating the press with his harum scarum approach.
Awarded a three-year extension during Bielsa's briefly successful reign, Toquero's time at Athletic finally came to an end in 2015. But respect for him remains. "He's so loved by fans because he gave 110 per cent effort every time he was on the pitch," adds Acha.
"At the same time, he was as humble as they come. That humble upbringing was evident and his personality did not change even after he became an icon in Bilbao. He would greet fans on the street and was always happy to sign autographs.
"Fans were amazed how a guy who spent years in the lower divisions could adapt so well. He was a great example of how a player with no real technical ability can still have a positive influence at a club like Athletic. We're proud Basques and took him to our hearts."
No celebration
Toquero has confirmed that he will not celebrate if he scores at San Mames, out of respect for the fans.
Now he's back. After a year down in the second tier, Toquero has clawed his way to the top yet again by helping Alaves to promotion to La Liga for the first time in a decade. He scored nine goals in 39 starts but as ever his contribution cannot be measured in mere goals.
That old enthusiasm remains infectious and Alaves are impressing in the top flight. Toquero has been in and out of the side but they have lost only one of the 11 games in which he's featured this season - and he scored in that one.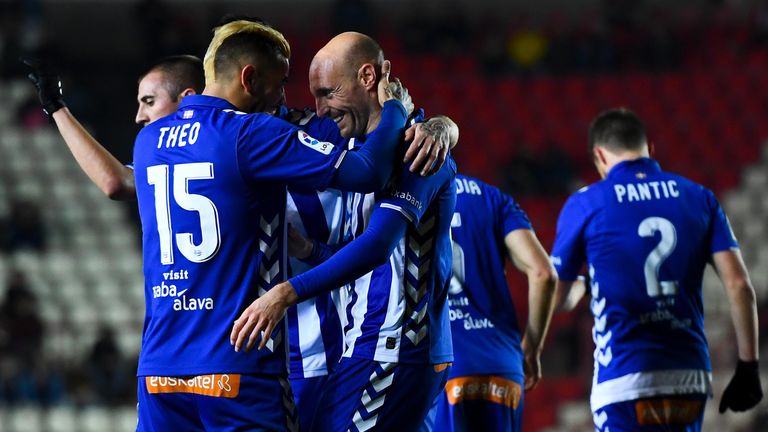 So what price a goal against his old club Athletic? The supporters might not be quite generous enough to encourage that but the player can expect the warmest of greetings nevertheless. "Toquero's return to San Mames will be a special one," says Acha.
"Athletic fans are very loyal and if players give their best and are role models on and off the pitch the fans will not hesitate to show their love and respect. The fans are sure to give him a heartfelt standing ovation as a show of gratitude."