Could Ernesto Valverde be the right man to replace Luis Enrique at Barcelona? Making the case for the Athletic Bilbao coach...
Jorge Sampaoli of Sevilla is perhaps the coach who has the ideal style to replace Luis Enrique and he enjoys a very good relationship with Barcelona's famous front three.
But, does he have the profile the club is looking for?
They are looking for someone who knows the club and ideally a former player. Someone who is diplomatic, who defends good offensive football and who has shown he knows how to use all the weapons at his disposal. Someone who is strong enough to start the recycling of an ageing squad, especially the key players.
And that sounds like Athletic Bilbao coach Ernesto Valverde.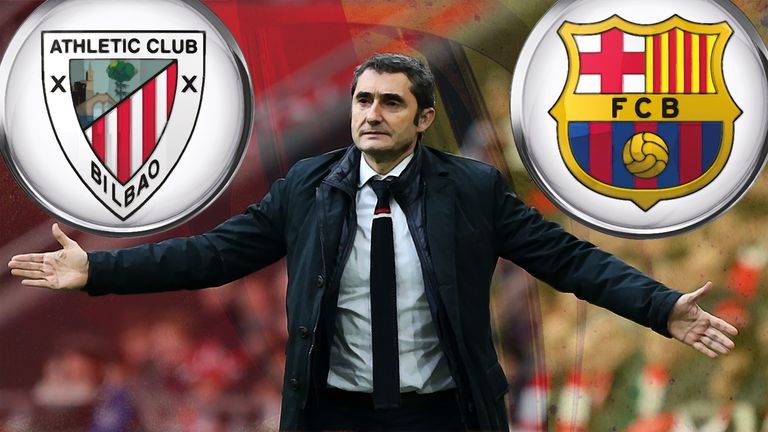 The 53-year-old is steeped in the Barcelona tradition having played two seasons for the club - he was part of the squad that won the European Cup Winners' Cup and the Copa del Rey.
Most importantly, he played under Johan Cruyff, the most important figure in the club's history and the man who helped to shape what we now know as Barcelona's identity.
As well as Gary Lineker, Valverde was also a team-mate of Ronald Koeman and Michael Laudrup in that Barcelona side. A certain Pep Guardiola was in the youth team.
Valverde played alongside one-time Barcelona sporting director Txiki Begiristain and the former Barca B coach Eusebio who is now doing so well at Real Sociedad too.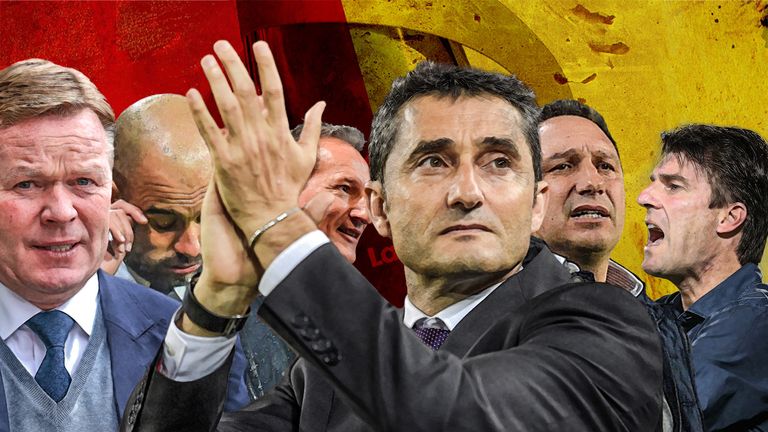 Every player who got to work under Cruyff tells a similar story - it is an experience that changes the way that they thought about the game.
Eusebio, Albert Ferrer, Sergi, Unzue, Lopetegui... they have all learnt from the Dutch master, they all learnt to think differently. Valverde comes from that culture.
But he also has the Basque influence on his career thanks to his long-time association with Athletic Bilbao - he spent six years there as a player and is now in his second spell as coach.
As a result, he has a wide variety of experiences. Not just with Athletic but also with Espanyol, Villarreal, Valencia and even abroad with Olympiakos.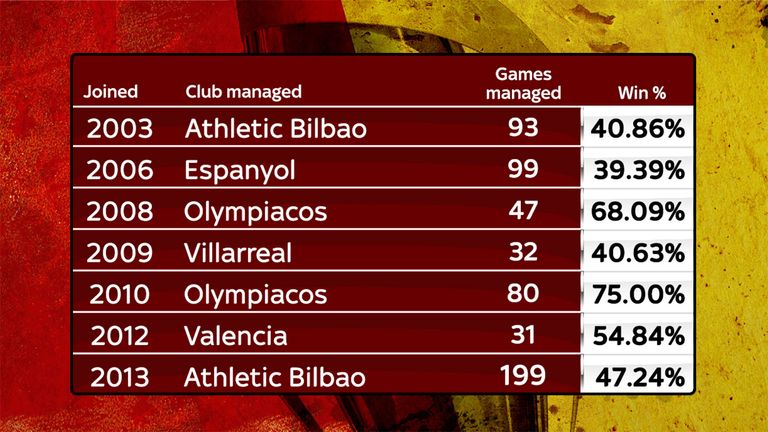 It was in Greece that Valverde showed that his teams could play a more dominant style of football - an attacking, possession game at a club that is expected to win every week.
He delivered three titles at Olympiacos over two spells. As his successor and compatriot Michel once put it: "Ernesto is a god here."
But he is a popular man in Bilbao too. It was there that he memorably won the 2015 Super Cup thanks in part to a 4-0 win over, yes, Luis Enrique's Barcelona.


That victory showed the fortress that San Mames could become under Valverde. This season, with nine wins and one loss, they even have a better home record than Barcelona.
Valverde's Athletic can play that intense, pressing game. He has inherited and built on the fine work that Marcelo Bielsa did in Bilbao, but he has also added to it as well.
Valverde has the lightness of touch that the Argentine lacked. He has a relaxed side to him and that really allows players to express themselves.
But this former forward is also a great defensive coach.
He showed that at Espanyol, where he took the team to the UEFA Cup final in 2007. In fact, he has a proven track record of significantly improving the defensive organisation of his teams.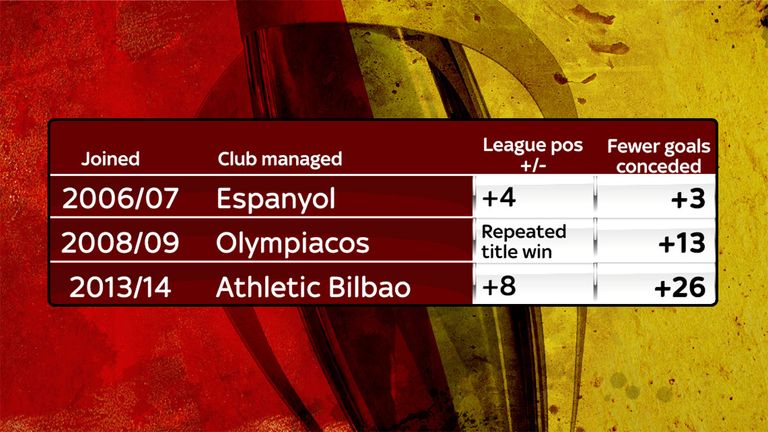 At Olympiakos, he took over a team that had conceded 27 goals in the previous season and won the league by conceding only 14 goals in his first year there.
At Athletic, a team that had conceded 65 goals in La Liga under Bielsa, let in only 39 under Valverde - going from 12th to fourth in the process.
A Barcelona defence that needs a bit of help could certainly benefit from that.


Anything else? Well, Valverde also has a life away from football - a useful quality given the scrutiny at Barcelona. He is also an acclaimed photographer.
The writer Bernardo Atxaga once said: "The photographs of Ernesto Valverde are at the same time delicate and hard, as made by two different hands."
In a sense, that is true of Valverde's coaching style too. He is a child of Bilbao and of Cruyff. He understands the culture at Athletic and at Barcelona.
So there is more to him than meets the eye. Sampaoli might be the popular choice, but it is Valverde who actually ticks the most boxes.
He has the history, the diplomacy skills, the ability to handle the media and the experience required. It is that overall picture that could lead Barcelona to turn to Ernesto Valverde.