Terry Gibson thinks Ousmane Dembele's first season with Barcelona is already guaranteed to be a "write-off", while he and fellow addition Philippe Coutinho will struggle to convince Ernesto Valverde to start them in the club's big games.
Dembele's debut campaign at the Nou Camp has been rocked by injury, and he has already spent almost four months on the sidelines following his big-money move from Borussia Dortmund last summer. His return hasn't been rushed, Gibson believes, due to Barcelona's impressive form this campaign
But more concerning for January arrival Philippe Coutinho is where he fits into Valverde's plans, with the former Liverpool man unlikely to unseat Lionel Messi, which Gibson considers his most effective role.
"I think Valverde's got a [firm plan]," Gibson said. "It might not involve those two players in the starting XI for the big games. Coutinho can't play in the Champions League anyway, so we're talking about the Clasicos.
"Rakitic has played more than anyone else this season, he's playing really well in a relatively new position alongside Busquets. He would definitely be in the starting XI, Iniesta has to be there, then Messi and Suarez, there's one position possibly and it won't be Andre Gomes, that's for sure.
"Coutinho needs to play, if I'm being honest, where Messi plays - that isn't happening though. As a replacement for Iniesta, I don't know, I'm not sure whether he can play in a midfield three or a four. It's interesting to see where they bed them there."
Coutinho started Sunday's 0-0 home stalemate with Getafe - Barcelona's second La Liga draw in a row - and was substituted after an hour on the back of a largely anonymous performance on the left of midfield.
Dembele entered the fray moments later but was equally quiet, as he looked to finally put his nightmare start with injuries behind him.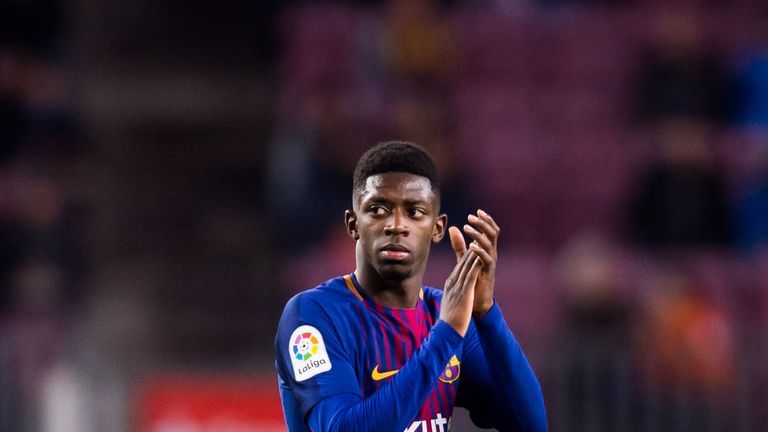 "This was their opportunity," said Gibson. "Dembele is going to be a write-off this season, the amount of time he's missed, he's still bedding in and hasn't played much more than Coutinho.
"For Coutinho, the obvious suggestion was he was going to take over from Iniesta, or was he going to play in a front three. The goal he scored [against Valencia] was on the right, from a front three which Barca don't tend to use."