Raul Garcia will be welcomed back to the Vicente Calderon when Athletic Bilbao visit Atletico Madrid, writes Adam Bate.
The occasion was staged but farewells don't come much more heartfelt. Surrounded by the trophies he'd helped Atletico Madrid win during his eight-year stay, Garcia was praised to the hilt upon a departure that came just before the summer transfer window closed.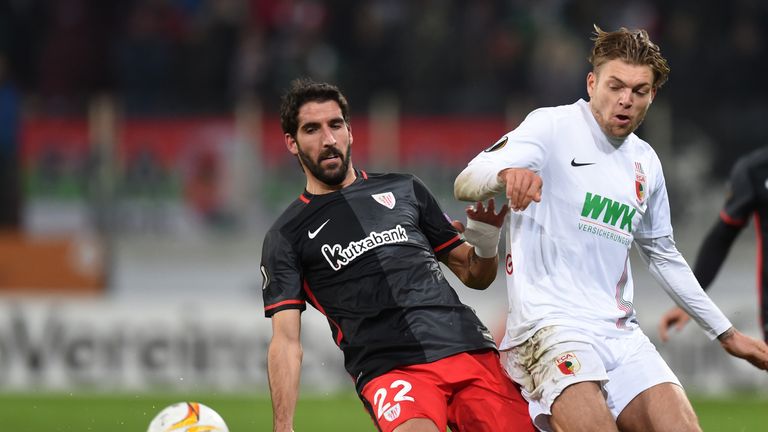 He'd requested the move to Athletic Bilbao but left with the blessing of his friends at Atleti. There was even a ceremonial No 8 jersey adorned with the words 'Gracias Raul' for him to pose with. No wonder there were tears when it came time to face the media.
"You've been an exemplary player and person," said Atletico president Enrique Cerezo, as Garcia's old team-mates looked on. "From here, we give you a big hug and wish you the best with your new team. I hope that you don't forget us. We certainly won't forget you."
Regular scorer
Despite frequently being among the substitutes, Raul Garcia scored 10 goals for Atletico Madrid last season - only Mario Mandzukic and Antoine Griezmann scored more.
How could they? Garcia won La Liga, the Copa Del Rey, the Europa League and two UEFA Super Cups - and he did it by embodying the combative spirit that's come to define Diego Simeone's side. "He's a guy who gives you everything," said Simeone. "We say goodbye to a man and a captain."
His new club were equally proud to parade their new acquisition. A humble man, the 29-year-old has since admitted that the fuss didn't sit well. "I just wanted to get through the first week and stop being the focus, because it's something that I hate," Garcia told Marca.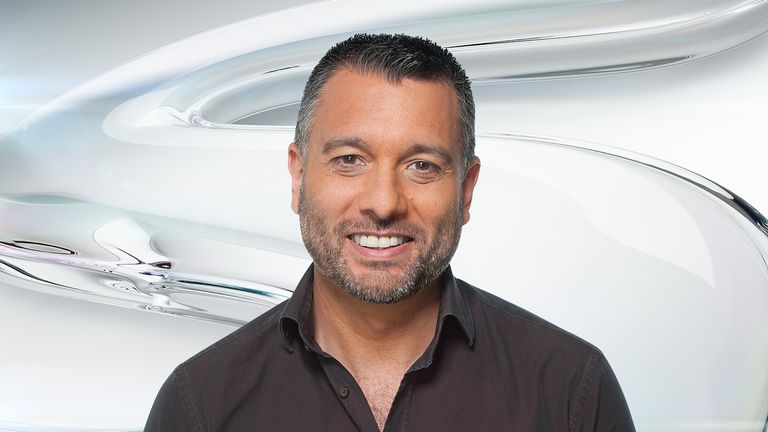 He's the perfect nine-and-a-half. He's not a No.9 but he's not a midfielder now either so he doesn't get involved much in the build-up but he comes from deep to create danger. He's a hard worker when he hasn't got the ball and he's a great finisher.
And yet, here's the contradiction. Much of the reason for the move back to the Basque Country is precisely because Garcia understood that the time had come to seize centre stage. He could have stayed. He could have played the bit-part role. But he knew that it was time to take the lead.
At San Mames, that's what he's done. There was a goal and a standing ovation on his debut against Getafe and that merely set the tone. Three more have followed and with four assists too, he's arguably been his new side's best player. Athletic coach Ernesto Valverde has been impressed.
"He is a worker who understands team dynamics and from a tactical point of view can bring many solutions," Valverde told AS. "You can play him as an attacking midfielder or a central midfielder. Atletico played him on the flank but I also see him as a centre-forward."
Alongside 34-year-old target-man Aduriz, he is part of La Liga's most robust forward line and it's the spearhead that Ernesto Valverde was seeking in an otherwise youthful squad. The Athletic coach admitted within weeks that the players were already looking to Garcia. He's embracing it.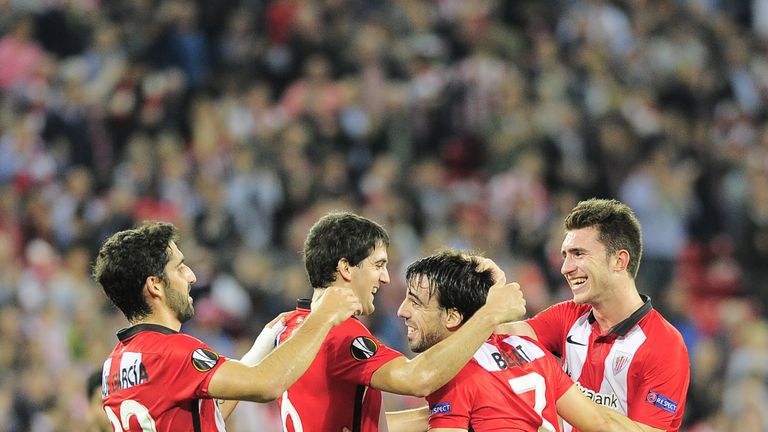 In fact, last week's Copa del Rey ties offered a delicious contrast. While Real Madrid were kicked out of the competition for fielding an ineligible player, Athletic Bilbao were in the clear. Garcia duly served the suspension he'd picked up last season with Atletico. The man himself had been the one to inform Valverde of his ban. No wonder coaches see him as the ultimate team player.
"I like to identify myself as a serious person, a noble person," said Garcia. "Be professional and try to be a good example for those who come after you. It is a young team and that takes a while to get high things, but the good thing is that the raw materials are there."
Not that Garcia's paternal role means he's lost his edge. Those old Simeone traits die hard. He's committed more fouls than any Athletic player this season and away from the field there were James Bond comparisons when he crashed his Aston Martin last month.
But it's about channelling the passion now. "I still have very big ambitions for myself," said Garcia. "I still want to go further and we must continue to improve. Obviously, each player has his own way of being, but for me, passion is the word that sums up my football.


"The day I do not feel that passion and ambition I may have to quit football." It's a nice line but you sense that day is unlikely to come. And certainly not before he enjoys the warmest of receptions when he returns to the Vicente Calderon this Sunday.
Atletico Madrid v Athletic Bilbao is on Sky Sports 4 HD from 5pm on Sunday