In an extract from new book The Artist: Being Iniesta, Lionel Messi discusses his unique relationship with Andres Iniesta and reveals what makes his Barcelona team-mate such a special player...
He speaks slowly, in no hurry. If it is to talk about his friend Andrés, he has all the time in the world. Training is over and Leo Messi appears showered and relaxed. "I heard people talking about Andrés virtually from the moment I arrived at Barcelona. I didn't meet him at La Masia. I would go there to eat but we rarely crossed paths because I was preparing for my Bachillerato exams at the time. There are three years between us. Then I saw him in training sessions more than games. But he has always been the same, as a person and a player," he says.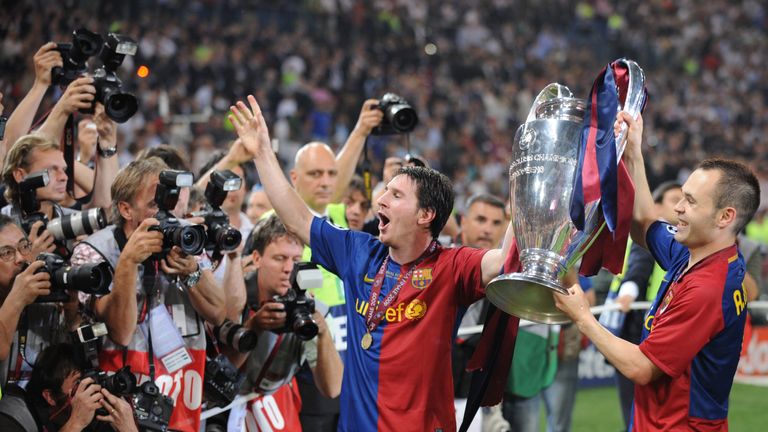 There's something about Andrés that Messi admires, something that makes him seem almost ageless. "I always picture him with the ball at his feet. That's the way I have got used to seeing him. He does everything well, with simplicity. At times, it may look like he's not doing anything, but in fact he's doing it all. Everything is different with Andrés. The hardest thing to do in football is to make it look like everything is easy, effortless, and that's Andrés.
"He has more contact with the ball than me; he's the person who starts moves, who gets things going. I know how difficult it is to do what he does. His play is different, it comes from when he was very little, even though he has clearly improved over time and with different coaches. Maybe you could say that both of us have something of the street in the way we play.
"When you're a kid playing on the streets you take on board things that are very useful to you later. You get used to playing with older players and not changing your game because of that; you play your way. Andrés and I are similar in that we both use our bodies a lot, to avoid opponents. But he has something that always amazes me: there's always a moment when you think you're going to catch him, when you think you're going to get the ball off him, but you can't. He's not especially quick, but he has that ability to always get away from you, which comes from his technique.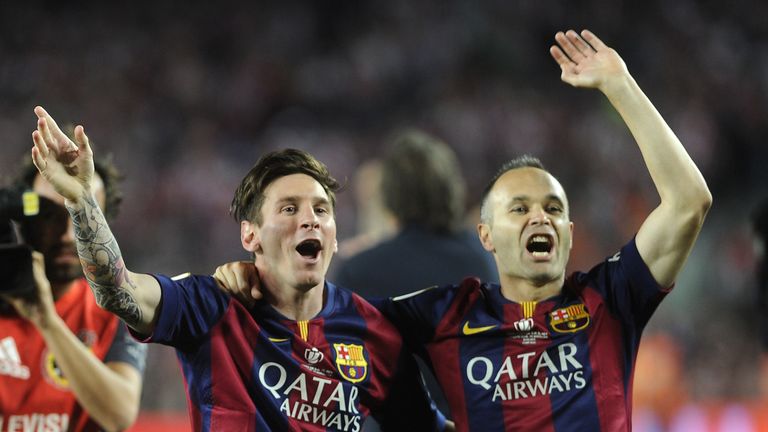 The hardest thing to do in football is to make it look like everything is easy, effortless, and that's Andrés.
"We're more similar in the fact that we don't talk much. He sits in one corner, I sit in another. But we cross paths, we connect; with just a look we understand each other. We don't need more than that. On the pitch, I like him to be near me, especially when the game takes a turn for the worse, when things are difficult. That's when I say to him: 'Come closer, I want you by my side.' He takes control and responsibility; he leads the team. In the finals, Andrés, Xavi, Busquets and I have always liked to come together to give us a numerical advantage, to control the ball and the game. We've experienced very happy moments together and I particularly remember an emotional embrace at the Bernabeu after a goal. That was a lovely gesture from him."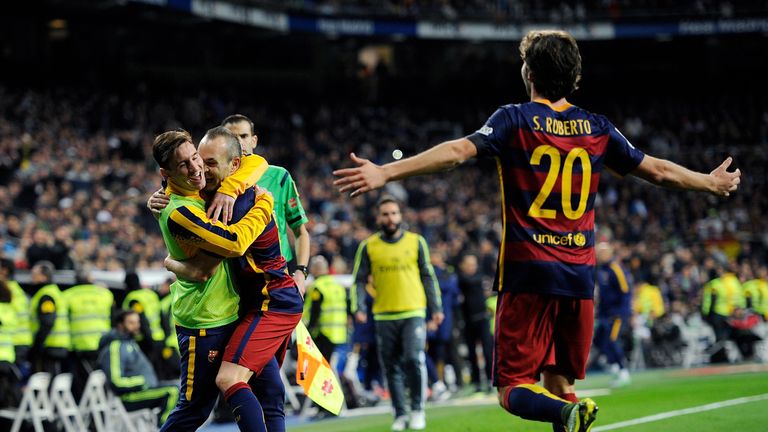 Messi is talking about the moment when Iniesta scored the third to put Barcelona 3-0 up against Madrid in the 54th minute of their meeting early in the 2015/16 season. As the ball hit the net, he turned and ran towards the bench to embrace Messi, who had started as a sub because of injury. Now, they are the club's two captains. "That's lovely after so many years growing up together," Messi says. "We understand each other very well; we don't need to shout, we know."
The Artist: Being Iniesta was published by Headline on September 8