As Phil Neville begins his first day on the training field as assistant manager at Valencia, Adam Bate looks at the challenge facing the Englishman in Spain.
It's fair to say that Valencia's appointment of Phil Neville captured the imagination. Within the hour, the former Manchester United and England player's La Liga switch to take up the role of assistant manager at Mestalla was even the top UK trending topic on Twitter. People were fascinated. Bemused. Thrilled.
It highlights the curious status of the British footballer abroad and that familiar lament that too few explore opportunities overseas. For while the usual complaint of those in such positions is that they find themselves off the radar, the attention can actually be far greater for those that do take the plunge.
Neville is now installed as one of a select group of English coaches readying themselves to pit their wits in the Champions League. While Steve Bould and Steve Holland assist at Premier League clubs, Paul Clement's Real Madrid exit means Neville could be just about the only Englishman at the sharp end of Europe's premier competition on the continent.
It's the former United assistant's relationship with Valencia owner Peter Lim that has surely been key to his appointment. After all, the Singapore billionaire also holds a 50 per cent stake in Salford City, the non-league club co-owned by Neville. But it's his understanding with Valencia boss Nuno Espirito Santo that could dictate his success.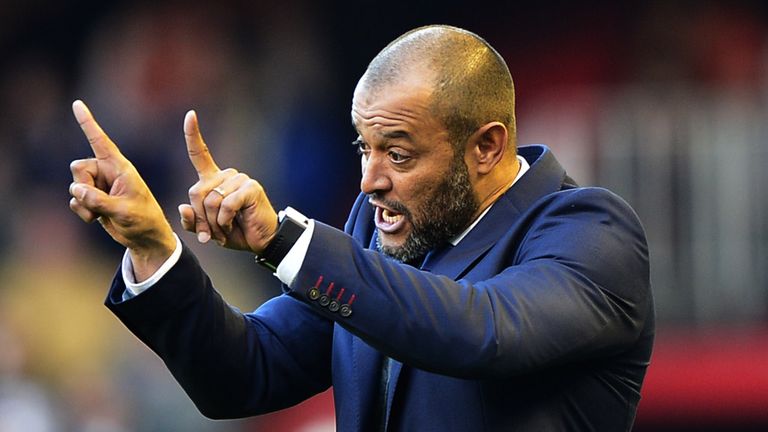 He has knowledge and values that fit perfectly with our team and our club. I am convinced that he is going to help us a lot.
"He has knowledge and values that fit perfectly with our team and our club," claimed Santo of Neville in a statement on the Valencia website. "He has always been a team player, and our philosophy is based on teamwork. We are - and want to continue to be - a group. I am convinced that he is going to help us a lot."
It will help that Santo's previous assistant was Ian Cathro, a young Scot who made quite the impression on the Portuguese on an SFA coaching course in 2009. Santo soon described Cathro as "a genius" and the duo's partnership at Rio Ave in Portugal was enough to earn them the job at Valencia. Cathro revelled in it.
"Every 90 minutes has taught me so much," he told The Times last year, prior to his new role as Newcastle assistant. "What we are doing, what the opposition are doing, trying to change games that could be decided one way or the other at any minute by a moment of individual brilliance. It sharpens your eye. It sharpens your mind."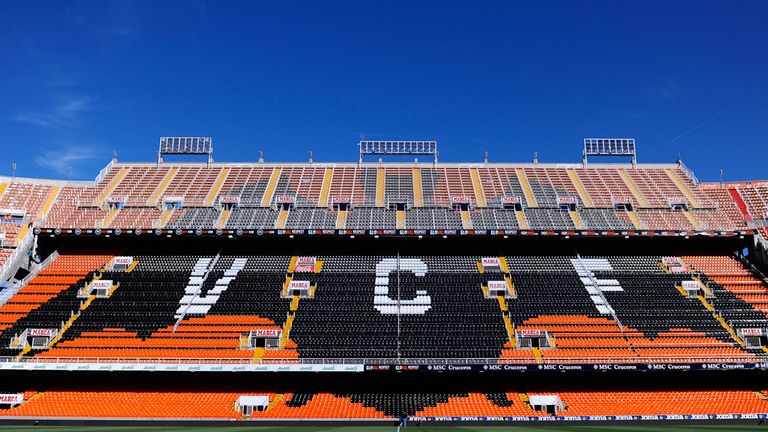 Cathro has spoken of "working with some of the world's best players" in "tactically the most competitive league in the world" but if that is enough to excite Neville, what ought to really encourage the 38-year-old is that Cathro's Spanish was not fluent. Even so, according to Clement, the language issue must not be underestimated.
"If you want to work abroad, you have to try to crack it with a language," Clement told theFA.com. "Staff meetings at PSG were often in four languages, so everything took more time. Here (in Madrid), we try to do everything in Spanish but there's a lot of 'can you repeat that please, so I understand'. So the process can take longer."
Neville would be well advised to consider this advice, particularly given that the experience of his old boss David Moyes at Basque club Real Sociedad is rather different. Indeed, former La Real assistant Steve Kean told Sky Sports that "they would actually rather you spoke English than Spanish" in San Sebastian.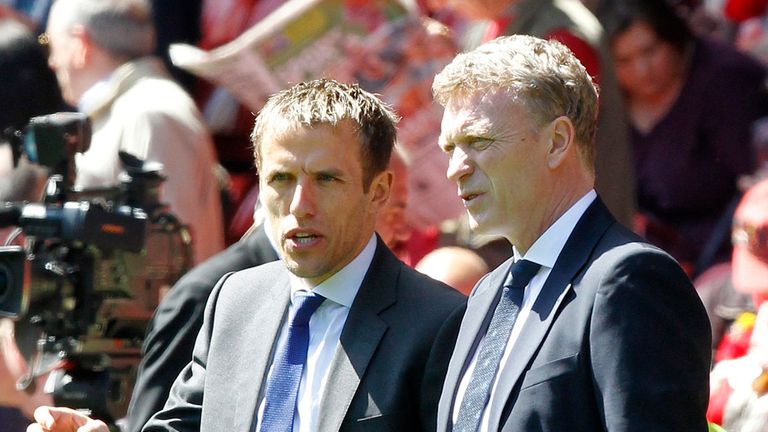 That will not be the case at Valencia and even if he were heading for the Basque Country, the sort of incidents that hindered Chris Coleman during his time in Spain - misunderstandings that included standing up a colleague on the golf course over the meaning of 'next Friday' - really ought to be avoided.
Even then, Neville is at the mercy of powers beyond his control. It's been a summer of upheaval at Valencia with president Amadeo Salvo and sporting director Rufete leaving the club - apparently having become aware that their decision-making powers have been reduced under Lim's ownership.
According to Valencia-based journalist Javier Perez in El Pais, it's super agent Jorge Mendes now helping to pull the strings at Mestalla with supporters tolerating the uneasy situation in light of their erstwhile financial problems and an impending Champions League return. It's "victories and illusion again", claims Perez. Quite the backdrop for the arriving Englishman.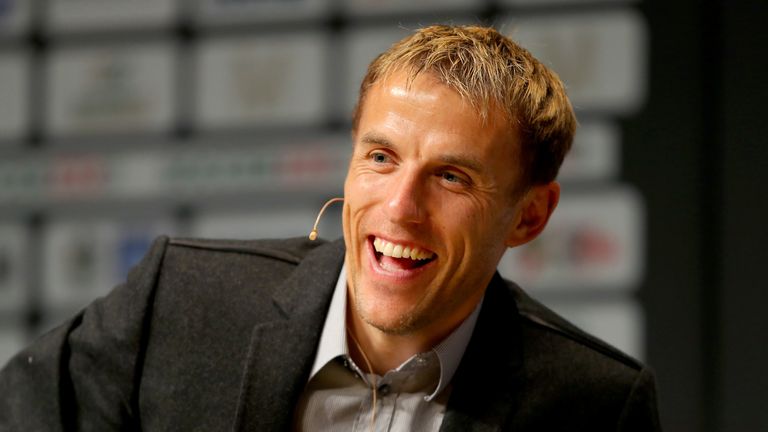 Morning - 1st day with my new team - New life new challenge can't wait to get started.
Neville, who is working on his UEFA Pro Licence, at least knows Valencia defender Shkodran Mustafi from their three years together at Everton, while the likes of Alvaro Negredo, Rodrigo and Dani Parejo have spent a season apiece in English football. This is not quite the unknown but the onus will be on Neville to adapt rather than the other way around.
The first step has been taken. Neville has exposed himself to an experience few English coaches get to enjoy. Let's hope it's a challenge he now embraces.