Terry Gibson believes Barcelona would opt to sacrifice Neymar over Lionel Messi or Luis Suarez if they were forced into a sale.
With plans to upgrade the Nou Camp having recently been unveiled, speculation surrounding the club's finances and their ability to retain their star attacking trio - dubbed the 'MSN' - have been the subject of debate.
And, speaking on the La Liga Weekly podcast, Gibson claimed the stock of Neymar, compared to that of Messi and Suarez, could lead a financially-stretched Barca to cash in.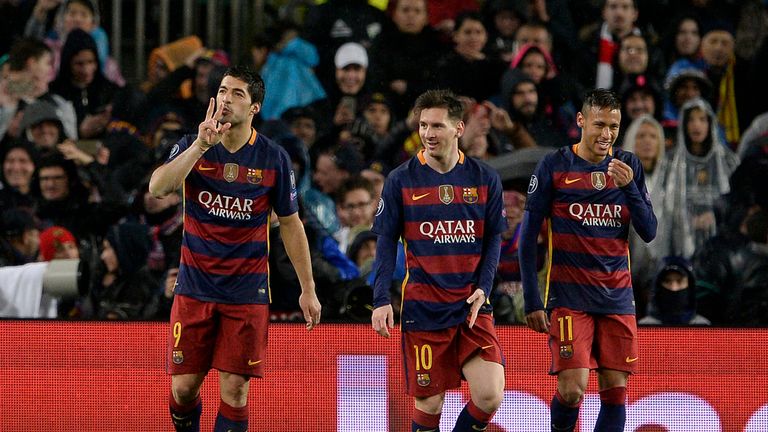 "If you asked me two months ago if Neymar would stay at Barcelona, I would have said there was no chance he would leave," Gibson said. "I'm beginning to wonder now whether there is a possibility if a club came in.
"We've heard the stories about the stadium and the impact this may have on the finances at Barcelona. If Barca had to sell one of Messi, Neymar or Suarez then I think it would be Neymar.
"Neymar is the best age to sell, he's 24 so he's got a long time left to play. You would do everything you could to keep Messi and Suarez so Neymar is the possibility."
Having scored 27 goals in his first 38 games for Barcelona this season, Neymar's recent downturn in form - which has yielded three goals in nine outings - has seen question marks hang over his long-term future in Catalonia.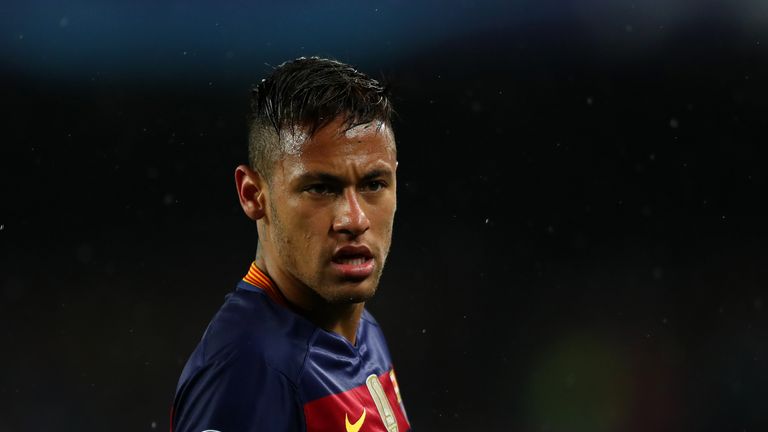 The Barcelona crowd indulge him a little bit too much at times - there were three back-heels against Espanyol that were a complete waste but they drew a big, sharp intake of breath.
Gibson drew similarities between Neymar's Barca career and that of Real Madrid forward Robinho, before concluding Luis Enrique would ultimately have the final say on the matter.
"Neymar has been good - great at times - but he should be doing better and he should be closer to Messi and Suarez in the goal charts," Gibson added.
"The crowd at Barcelona indulge him a little bit too much at times. There were three back-heels against Espanyol that were a complete waste, but they drew a big, sharp intake of breath from the 90,000-odd people at the Nou Camp. It was pointless.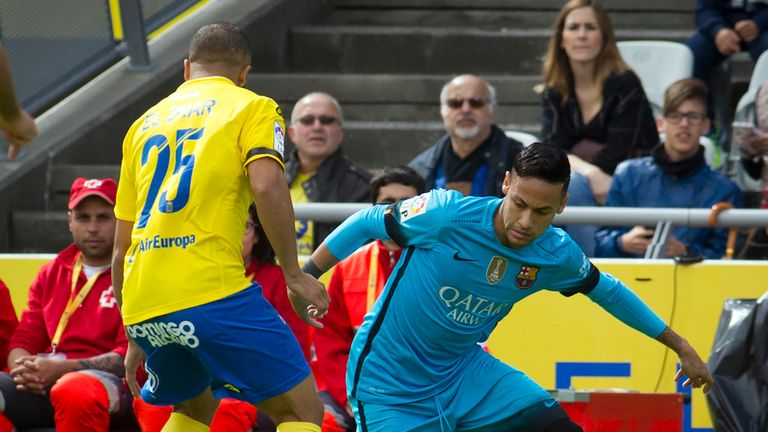 "There are similarities now between Neymar and the way Robinho - who made such a good impact at Real Madrid - ended up.
"I expected that when Neymar first came, but he surprised us all by working hard and being slightly different and being a team player.
"Barcelona will know, though. Luis Enrique is in the perfect person in position to see how he's behaving, how hard he's working in training and how he's living his life.
"All those things will contribute to whether we see the 'MSN' kept together next season. I'm not saying that is going to be the case, but I am leaning towards it more now."
Former Barca winger Pedro has been linked with a return to his old club, and Gibson believes the transfer would be beneficial to the Catalans if they could recoup the transfer fee paid for Neymar.
"From a football point of view, I'm not sure the extra money paid for Neymar gave Barca a player that much better than the one they had with Pedro," he said.
"However, I'm sure the commercial advantages that have come from signing Neymar have been beneficial to Barcelona."