Barcelona want to boost their profile in the United States with a women's soccer team, the club's president has said.
Josep Maria Bartomeu was attending the opening of the club's new office in New York on Wednesday alongside ex-Barca players Ronaldinho and David Villa, and put forward plans to increase Barcelona's public image in North America. 
The Barcelona president sees women's soccer as a crucial element in raising interest in the club in the US, and speaking to Barca TV, announced the Spanish giants' interest in creating a team to take part in the National Women's Soccer League. 
As well as forming a women's team, Bartomeu confirmed the club has plans for the club to compete at a local level in the US in futsal.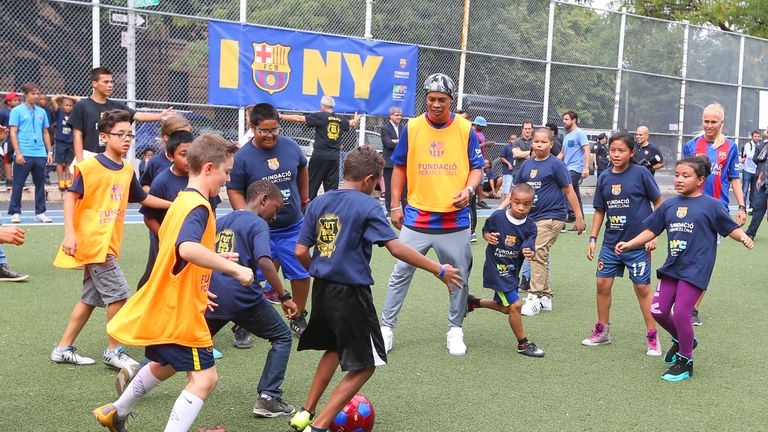 Barcelona also plan to extend their charity work through their network of FCB Escola soccer schools. The club already have one active in Florida, while another in Charlotte, North Carolina, is due to open in the next few days.  
"One of the goals is to set up projects with the foundation and to establish a broad network of FCB Escola soccer schools to help to project the club's name around the territory," Bartomeu added. 
Watch Sky Sports' derby day extravaganza on September 10 - Man Utd v Man City and Celtic v Rangers - as part of our three months half price offer.