Reports linking Luis Suarez to Manchester United played down by Barcelona's Josep Maria Bartomeu
Last Updated: 02/11/16 9:41am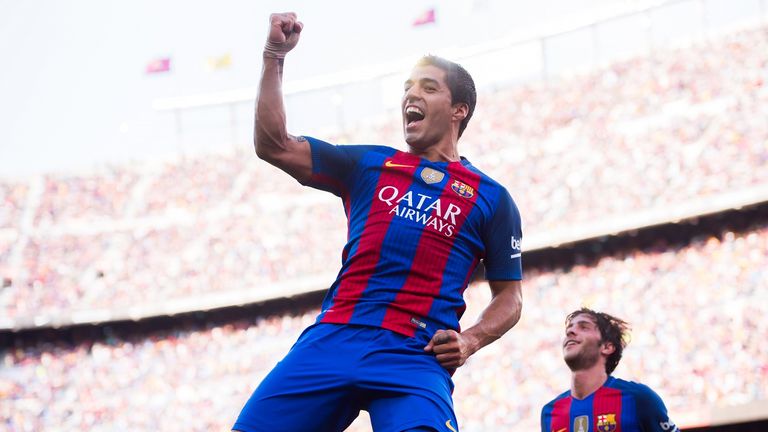 Barcelona president Josep Maria Bartomeu has played down reports linking Manchester United to a move for Luis Suarez amid ongoing contract talks.
According to some media outlets, Jose Mourinho is considering a £135m move for the Uruguayan striker in the upcoming transfer windows. 
However, while Bartomeu said he had seen the various rumours, he confirmed to Sky Sports' Spanish football expert Guillem Balague that talks for a new deal are ongoing and he wants Suarez to stay in Spain. 
"We read, we listen, we see this news, but of course, our interest in this particular case is that Luis Suarez is happy at Barcelona," he said in the interview. 
"For me, he is probably the best striker in Europe and we want him to be with us. Right now, we are trying to extend his contract with Barcelona and he is one of our big future efforts because he is still young, he has a vision, a lot of ambition.
"He is happy at Barcelona and together with Lionel Messi and Neymar, they are really very dangerous."
There has also been discussions about Messi, the Argentina international, penning a new deal with the Catalan club, with Bartomeu hailing the forward as the best in the world.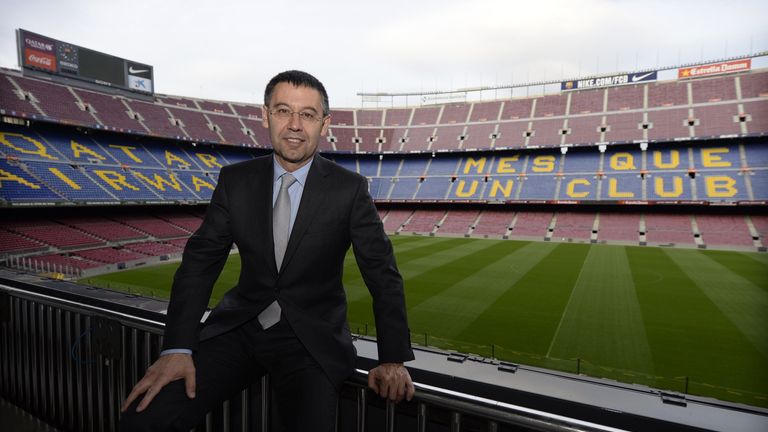 "Everbody knows, and he knows, that our wish would be that he stops his career at Barcelona at any time he wants," he added. 
"He is the best player in the world, he is the No 1 by far of other players and of course there are all the opinions, but he is the best player in the history of football."