Barcelona vice-president Jordi Mestre insists Neymar will be staying at the club, despite Paris Saint-Germain's interest in the Brazil international.
Sky sources understand PSG have held talks with Barca about signing the 25-year-old but the La Liga giants are determined to keep one of their most important players.
When asked during a press conference on Tuesday whether Neymar would remain at Barcelona next season, Mestre replied: "200 per cent".
Spanish reports have suggested PSG are looking to entice the Brazil international to the Parc des Princes after snapping up Neymar's international team-mate Dani Alves on a free transfer.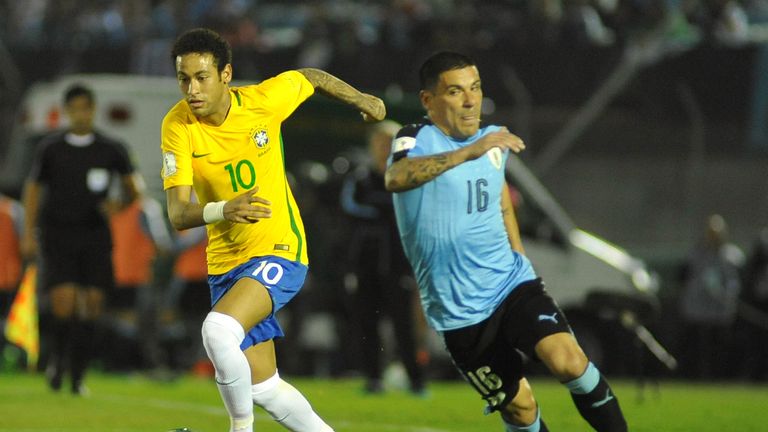 "PSG want to finalise the signing of Neymar this summer", wrote Catalan daily Sport.
Meanwhile, the Madrid-based AS newspaper led with the headline, "Neymar flirts with PSG".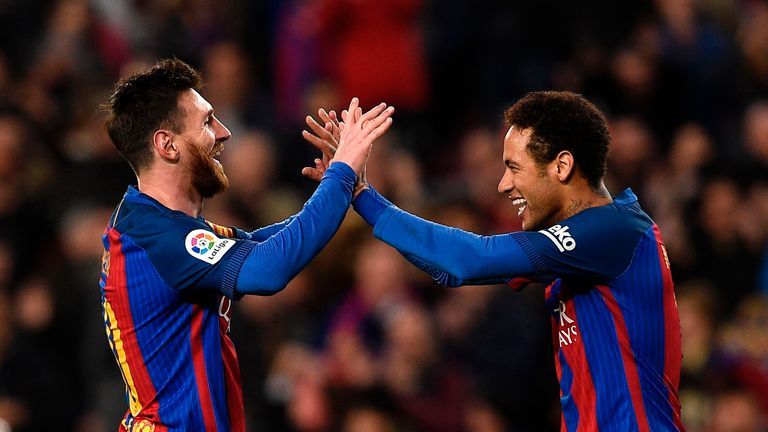 According to Marca, PSG would be willing to pay the €222m (£196.69m) required to trigger Neymar's release clause and would offer him a five-year deal worth at least €30m a season.
However, a report in French sports daily L'Equipe quoted a PSG club source saying: "We're not going to repeat the Neymar show, there is a huge release clause and you have to be realistic."
La Liga Special: 2016/17 Best Goals


PSG have previously been linked with Neymar only for the striker to sign a new five-year deal with Barca last October.
However, Sport wrote: "In the background of Neymar's annoyance there's always a concern, which has to do with his role in the team and his wish to become a leader."
"But you have to be aware that there are no shortcuts to leadership and it is something that is earned slowly, naturally and progressively," it added.