Barcelona president Josep Maria Bartomeu: Empty stadium was in defiance, not for safety concerns
Last Updated: 02/10/17 9:07am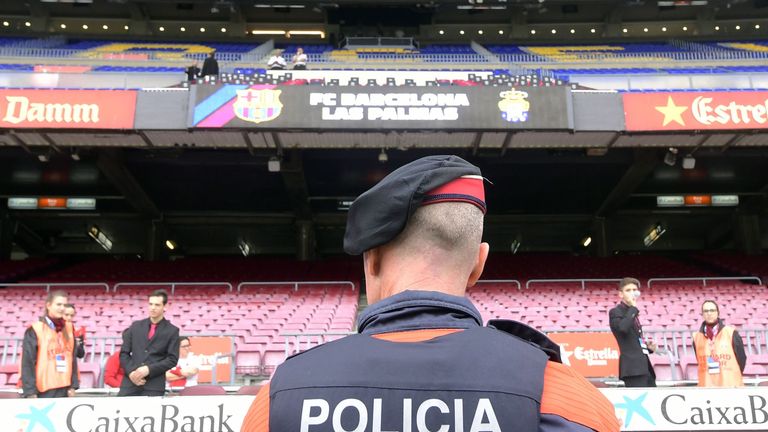 Barcelona president Josep Maria Bartomeu said the club decided to play against Las Palmas behind closed doors to show opposition to police violence against voters in Catalonia, not over safety concerns.
La Liga leaders Barca's 3-0 win at an empty Nou Camp came on the day Catalan officials said that more than 750 people were injured in clashes between police and people trying to vote in the referendum, which the national government declared illegal.
Barca tried to have the game postponed but were told by La Liga that there were no grounds to do so in the interests of safety. If Barcelona, who have won their opening seven league games of the season, had postponed the match without the league's consent they would have been docked six points.
"This (playing without fans) was a measure to show our rejection of what took place today," Bartomeu told television network BeIn Sports.
"This is not a security issue, the police gave us permission to play, but we wanted to show that this game was different because of everything that is happening in Catalonia and the lack of liberty we have been suffering from.
"We are worried and very sorry. We decided that instead of postponing the game, which is what we wanted, we'd play behind closed doors. That way we show our concern for the situation and send our support to those who have been unable to exercise the right to freedom of expression."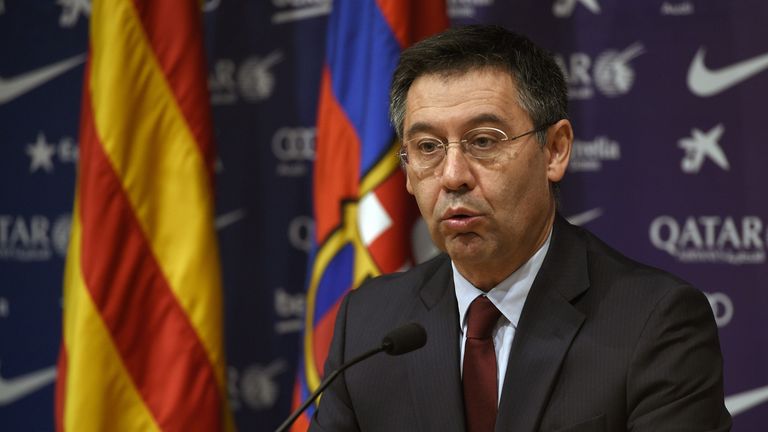 Police hit people with batons, fired rubber bullets into crowds and forcibly removed would-be voters from polling stations in actions that were condemned internationally but described by the government as "proportionate".
"If we hadn't played we'd have lost six points, three for the result and three as a punishment," Bartomeu added.
"There was no reason for us to lose points, all our fans should appreciate that we showed our disagreement with what happened."
Barcelona midfielder Sergio Busquets described the situation as strange, and said the circumstances impacted the players despite the 3-0 win.
"It was very strange, very unusual. What's happening today obviously affected the match, and even though nobody likes it, it had to be that way. It made it hard to get the victory and we were quite bad in the first half.
"We were aware of what was happening. On a sporting level, it would have harmed us not to play so the agreement (to play behind closed doors) was arrived at."