Neymar wants Barcelona expelled from Champions League over contract bonus dispute
By Press Association Sport
Last Updated: 08/10/17 9:20pm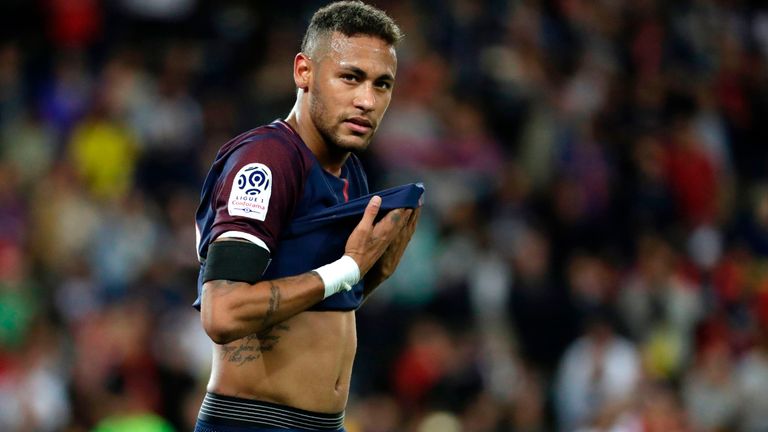 Neymar has demanded UEFA expel Barcelona from the Champions League in a dispute over a bonus payment.
It is understood that representatives of the Brazilian made the request to European football's governing body as a row between the player and his old club over a loyalty bonus continues.
The 25-year-old completed a world record transfer from Barca to Paris St Germain in the summer, but his camp insist the timing of the move meant the club were obliged to pay him a loyalty bonus, reportedly worth around £23m.
Barcelona were reported to have refused this request and are themselves seeking repayment of a contract renewal bonus paid when Neymar signed a new five-year contract with the Catalan club in the autumn of 2016.
Barca said that payment was worth £7.6m.
Now Neymar, formerly a Nou Camp favourite, has called on UEFA to kick the five-time European champions out of this season's competition.
It is understood UEFA is yet to respond to the letter from the Neymar camp.
UEFA announced on September 1 it was opening an investigation into PSG's summer spending to establish whether or not the French club had complied with Financial Fair Play regulations.
As well as activating the release clause in Neymar's contract which equated to a world record £198m at the time, the club have also agreed a loan deal with Monaco to bring in France striker Kylian Mbappe with an option to buy him on a permanent basis next summer for a reported fee of £166m.